The past few weeks were super thrilling! Why? Well, because for the first time ever, something unbelievably crazy took place in Pakistan! Trust me on this, but such events don't really take place here too often but this particular event literally took everyone's breaths away! We mean it.
What was it?!
Mountain Dew brought something super thrilling to Pakistan's biggest cities, Karachi and Lahore. It was an epic BIKE STUNT SHOW!!! Not kidding, but you really need to check this out!
Here's all that went down in Karachi on 21st April 2018 at Moin Khan Stadium!
#DewMotoExtreme brought together Super-bike and FMX with Freestyle Motocross Stunts which were performed by some of the top riders from around the globe!

Daredevils of the night were Nick De Witt from South Africa, DiDi Bizzaro, Fredrik Frog Bergren from Sweden and Dallan Goldman, crowned King of the Whip; they wowed us with FMX stunts!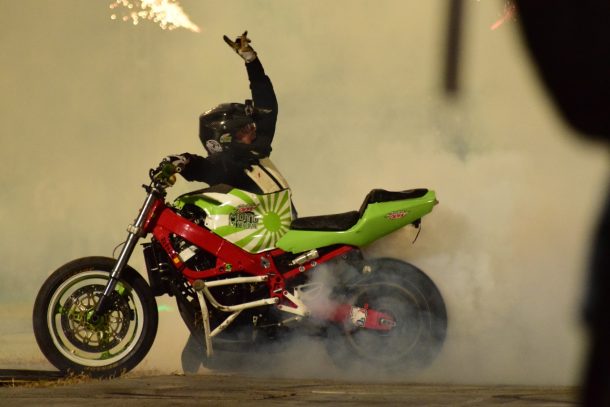 Talk about setting the floor on fire! Yup, they did it!
Some gorgeous, talented stars were spotted at the show as well to add that glitzzzz!!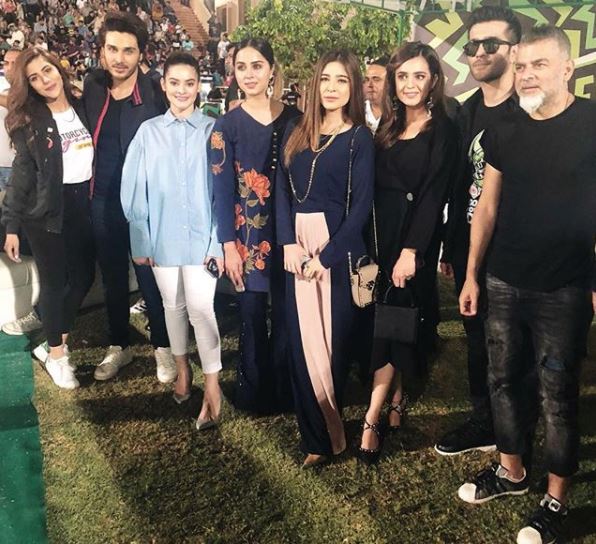 There was LIVE music to entertain the massive crowd! Wohooo!!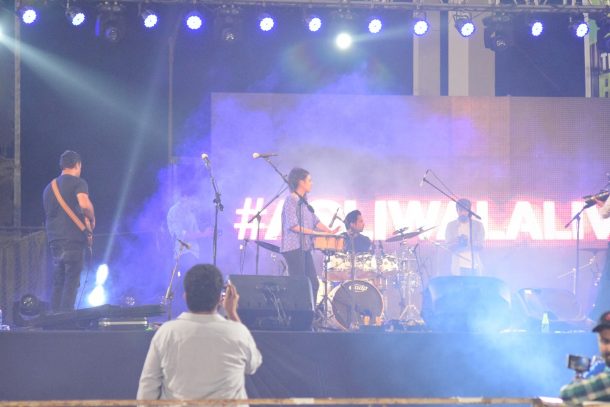 And, Lahore was equally thrilled too! Have a look!
The arena was filled with a massive crowd and the show kick-started off with Feroze Khan making his entrance on a decked out bike!
The amazing stuntmen LITERALLY stole the show with their sick stunts!!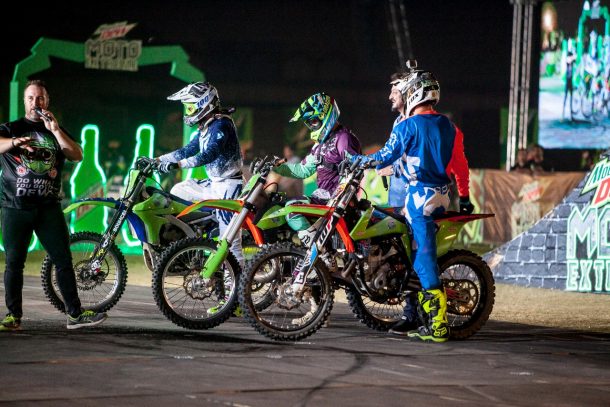 The audience oohed and aahed as they flew over the arena and pulled off mid-air somersaults, leaps and jumps!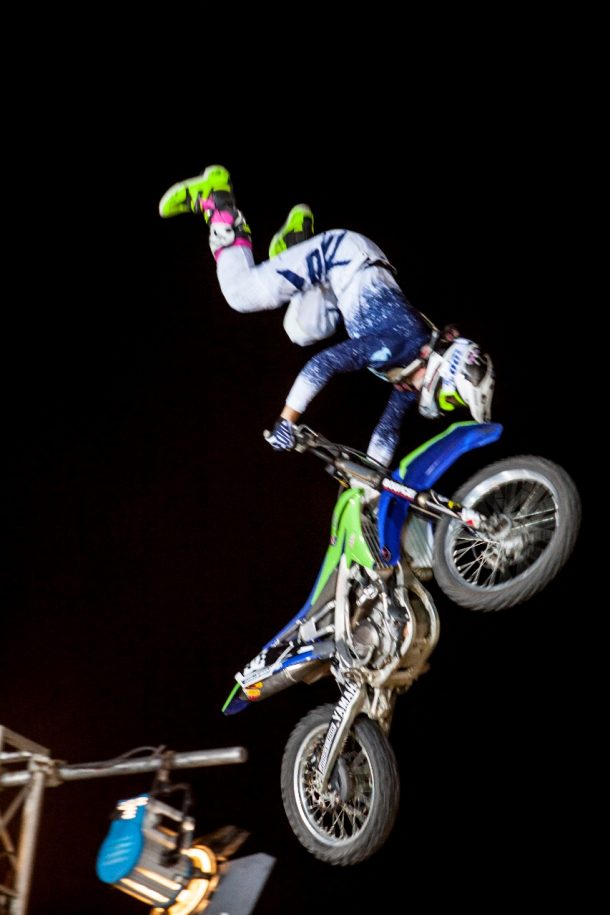 Did you just skip a heartbeat?! Thought so!
Music makes everything even BETTER!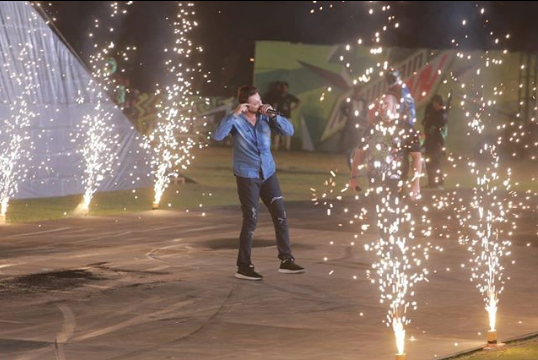 Our favorite EDM experts Somewhat Super DJ'ed at the event and kept the crowd excited! They got the audience pumped up as they raised their fists and danced along to the music.
And yes, some big names from the entertainment industry were also there to enjoy the biggest stunt show!
Anoushey and Feroze lookin' flyyy!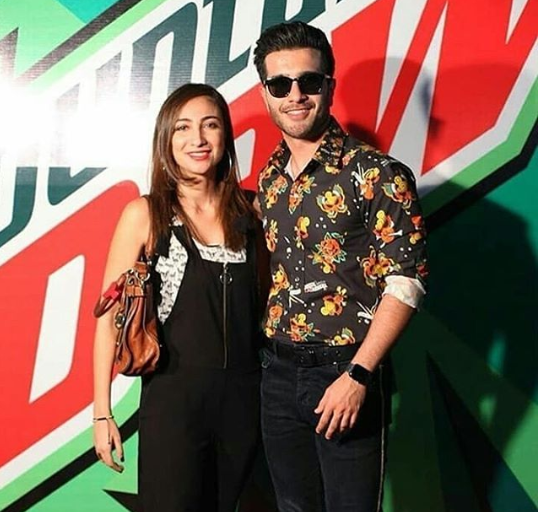 STUNNER <3

The haseen Iman Ali!

Alright, as exciting as this may seem to you, there was so much more that happened!
The stuntmen sure had one hell of a time in Pakistan! They explored, they ate and above all, they had FUN in our home country which is absolutely amazing to witness!
Going shooting in Pakistan was very unexpected. Never thaught they would give us a gun??? let alone an 9mm, MP5, M16 and an AK47. Bunch of crazy guys shooting guns in Pakistan!!!!#OHMYPAKISTAN

Posted by XS Promotions on Thursday, April 19, 2018
We came across this video of Didi Bizzarro and found it hilarious and well… SUPER CUTE!!
We're glad to have witnessed a one-of-a-kind event like this in Pakistan which seems to be a brilliant initiative by Mountain Dew. C'mon, you gotta agree with us here!
Hope you enjoyed the highlights just in case you weren't able to make it to the event.
If you liked this article, don't forget to share it! Cheers!