Though we have whole lot of new channels with good TV serials, but I miss those early PTV days when one channel was watched by every household in Pakistan. Pakistani dramas popularity can be imagined by the fact that by 8 pm in the night, the roads and streets would get empty as people would rush to their homes and sit to watch their favorite TV serials. The dramas were liked by every person belonging to age group. Therefore, I decided to write about the most flourishing drama serials of their times which entertain you in the same manner as they did years ago. What made dramas of those time amazing was the combination of dialogues, brilliant acting, and storyline everybody can relate to, and emotions attached to pure acting and dialogues. There were numerous of them but I have compiled the list of most buzzing and those I personally liked the most. Following top 10 drama serials will have an everlasting impact o your memory as they reminiscences the past glory of Pakistani Drama industry and wonderful old times. There you go:
Khuda ki Basti

Khuda KI basti was one the pioneering dramas ever produced in Pakistan. the impact it left on electronic media and Pakistani Drama Industry is everlasting and still felt today. Drama was produced by Shaukat Siddiqui on black and white screen, and was based on the brilliant novel. I bet, the drama will still outclass number of contemporary drams of present in aspects of story and acting. The talented cast included Qazi Wajid, S.M Saleem Zahin Tahira, Shahjee, Shakeel Chugtai, and many other prominent stars of that time. One cannot take credit away from Faiz Ahmed Faiz, who put heart and soul in the project along with Shaukat Siddiqui, botht together ensured the originality, charm and beauty of storyline and in all aspects of drama.
Tanhaiyaan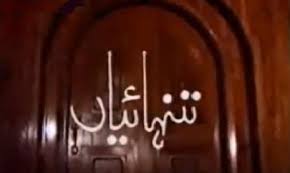 Tanhaiyaan was the brainchild of the queen of Pakistani drama Industry Haseena Moin. Tanhaiyaan was the super hit drama that made permanent place in the hearts of audience through its heart touching and brilliant storyline. Produced in 1985, Tanhaiyaan created such an impact that it's story line is adopted by number of serials produced now. Moreover, there was re-making of Tanhaiyaan couple of years ago that, too, was a hit solely because of original's strong reminiscing effect. The cast of Tanhaiyan included the talented Behroz Sabzwari, marina Khan, Imtiaz Ahmed, Asif Raza, and many others who played vital role in making a hearth throbbing story.
Alpha Bravo Charlie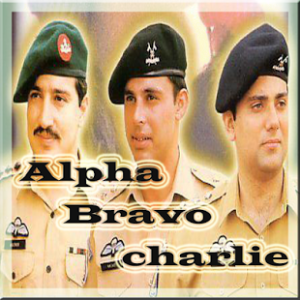 Alpha Bravo Charlie deserved a spot in top 10. The story was powerful to the core and the flow with which serial proceeded made it more anticipating amongst the audiences. It was the brainchild of maestro Shoaib Mansoor who remains one the most renowned names of Pakistani drama and Pakistani movies industry. He made drama with such brilliance that you won't mind watching this drama again and again. The humor is perfectly blended into serious content and at the right moments. Moreover, the message conveyed by Alpha Bravo Charlie was so powerful that it didn't put any burden on people's mind and people started following their favorite characters and the lifestyle after watching it.
Dhoop Kinarey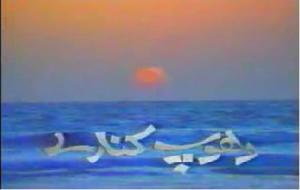 Romance at its best, Dhhop Kinarey was the best depiction of love on Television screen. The cast included the loveable couple of Rahat kazmi and Marina Khan. Both of them did complete justice to their characters and the script. Dhoop Kinarey wa on the best productions of Sajid Hasan. The drama wouldn't have been the great hit without the efforts of director Sahira, who was the person behind the wonderful project. The script was the invention of Hasina Moin, the legend of Pakistani drama industry. Amongst all other Hasina's project, Dhoop Kinarey was dearest to her. it was the best drama made in decade of 80's and totally embodies the culture and social attitudes of that era.
Ankahee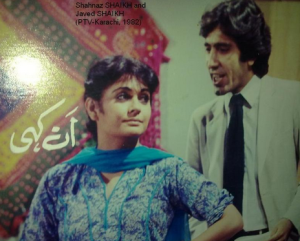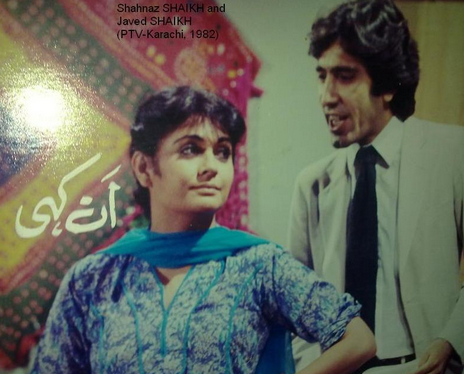 Ankahee was also one of the most famous and most memorable dramas of its time. What made Ankahee the most memorable is the combination of brilliantly devised characters Jibraan and Mamun. Shehnaz Sheikh's whole family was worth watching and each character was so rich that all of them collectively made the brilliant piece in the form of Ankahee. Shehnaz Sheikh's aesthetic performance was the unique selling proposition of all the drams in which she featured.
But in this drama, I won't regard Shehnaz's chemistry with Javed as the best but the collective roles of Saleem Nasir and jamshed Nasir have utter prominence. It was the first drama of Shoaib Mansoor and it left no doubts that he is going to be legend in Pakistani movie and drama Industry.
Aangan Terha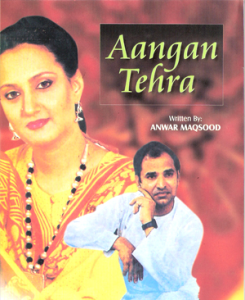 Angan Terha is full of humor and comedy that will leave you with chuckles of laughter in every episode. Apart from that, it touched prominent social issues faced by Pakistani society at that point in time. The creator of the show was Qaisar Farooq, every episode touched different aspects of story and it also encompassed the various political issues of that time. Bushra Ansari, Shakeel Butt, and Arshad Mahmood were the talent of Aangan Terha.
Aanch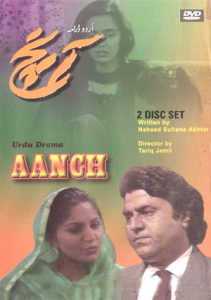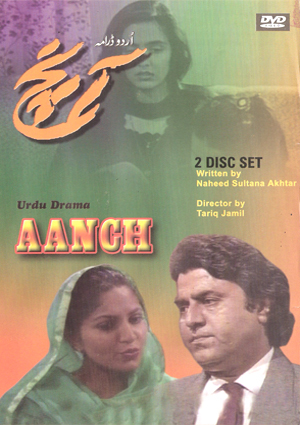 Aanch was the best story ever made on the relationship of a step mother with her step children. Naheed Sultana ensured the purity of the story line with great authority. Shagufta Ejaz payed the step mother who tries to make place in her step-children's heart and does everything for them. Other names in the cast were Shafi Muhammad, mehak Ali, Aisha Khan, and Mehmood Ali. The poignant storyline is still enlightened in the hearts of Pakistani drama industry audience.
Dhuwan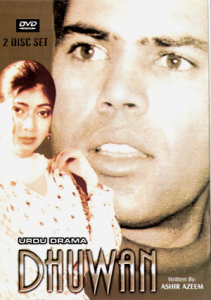 Sajid Ahmed' Dhuwan was one of his best masterpieces. He is known for several other beautiful dramas like Saza Aur Jaza, Sannata, and Gulbashra. The presence of Humayun Saeed, Wajid Ali Shah, Rohi, and Nazli Nasir made the serial the must-watch thing for children, women, and all elders in the family across the country.