Have you ever felt like ripping off your ex's head? Well, now you can. Sort of. For just a few rupees, you can now name a cockroach after your former significant other and feed it to a bird, reptile, or mammal. It is part of the zoo's "Cry Me a Cockroach" event on Valentine's Day.
Love is in the air, but that does not mean you have to like it. While many of you will be celebrating your love this Valentine's Day, some of you might still be licking your wounds from past loves that did not end in such a loving way.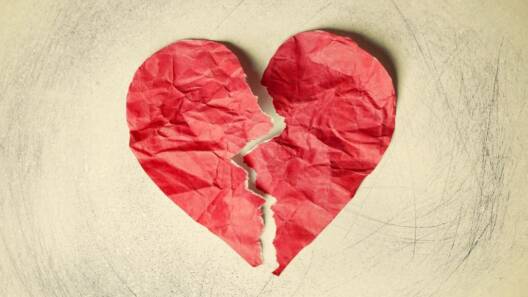 They say that the best revenge is living well, but that does not mean that living well is the only revenge. Sometimes, your heart gets broken so badly, you have to take action. If you are trying to find a symbolic way to get over a former flame, care to benefit zoo ambassadors or have a Valentine with a ghoulish sense of humor.
New York's Bronx Zoo is bringing back its Name a Roach campaign for Valentine's Day. The program, which got its start in 2011, allows zoo guests to name a Madagascar hissing cockroach for $15 (Rs2,646) – digital certificate included. 
The naming of a cockroach does not have to be limited to exes, by the way. You can also name roaches after friends and loved ones. Orders can be placed online, and on Feb 14, the Valentine's Day gift recipient will be notified that an insect has been named in their honor.
Un-Happy Valentine's Day!
The Brookfield Zoo in Chicago is bringing back its annual Name a Cockroach After Your Ex campaign, which has been coined as an "Un-Happy Valentine's Day" event for that "un-special (or special) someone in your life." For Rs2,646, you will get to name a Madagascar hissing cockroach.
Maybe this is a waste of money. Maybe it is kind of childish. But sometimes, when you have been wronged, can you put a price on the look on an ex's face when they see this?
In an attempt to get revenge, you can also order them food worth a lot of money, as one guy did earlier when he ordered food worth Rs13,000 at his ex's house.
We feel for those of you who have to spend Valentine's Day alone. You can also spend it plotting sweet, sweet vengeance. Of course, you could also eat a pint of ice cream and hang out in your pajamas. To each their own.
Read More: 7 Ways To Celebrate Valentine's Day While Keeping Things HALAL
What do you think of this story? Let us know in the comments section below.