Queen Elizabeth, who turned 95 last April, nixed an award for "Oldie of the Year" from a British magazine with a polite — if slightly sassy — response.
The Queen has received many accolades over her 95 years, but one she is refusing to accept is the Oldie of the Year award, believing she does not meet the criteria and explaining that "you are as old as you feel".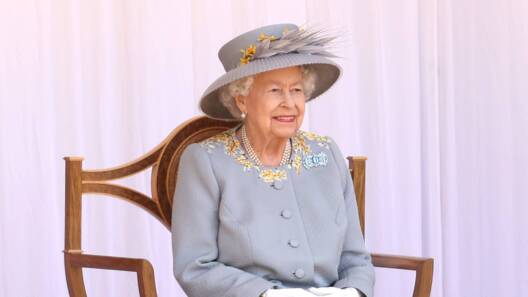 The Oldie of the Year prize honors people of advanced age who have made a special contribution to public life. The queen's husband Prince Philip, who died in April, received the accolade in 2011 when he was 90.
The Queen "politely but firmly" declined the award, and sent organizers her "warmest best wishes". With the Queen's platinum jubilee to be celebrated next year, the author and broadcaster Gyles Brandreth, who is the chairman of the awards, believed she is more than qualified for the title, writing to her office to inquire whether she would accept it.
"Her Majesty believes you are as old as you feel, as such the Queen does not believe she meets the relevant criteria to be able to accept and hopes you will find a more worthy recipient," Tom Laing-Baker, the Queen's assistant private secretary, said in a letter shared by the magazine on Tuesday.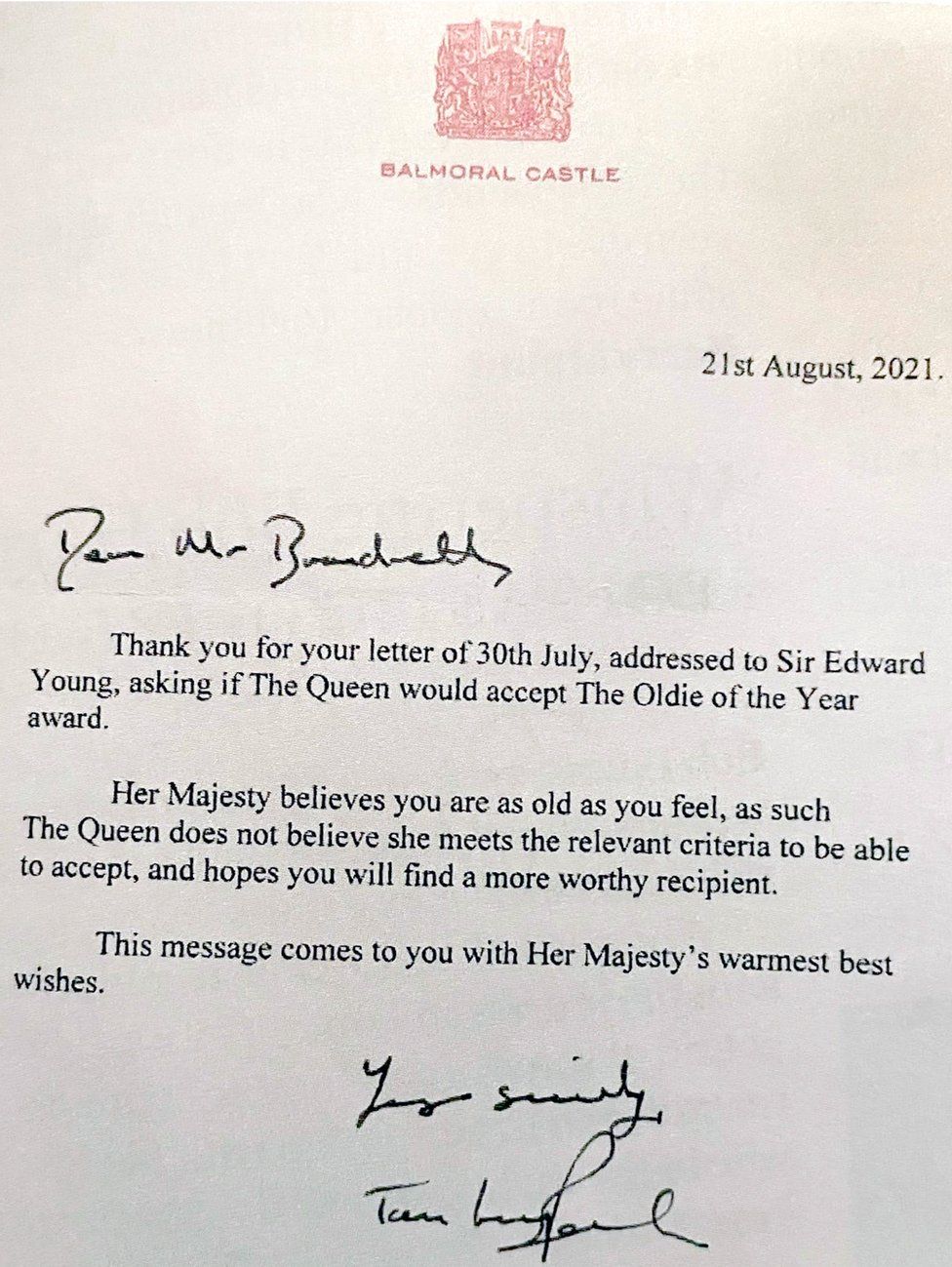 The Queen was due on Tuesday to host a reception at Windsor Castle for international business and investment leaders to mark the Global Investment Summit.
Who did the award go to?
The main Oldie of the Year award went, in the end, to the French-American actor and dancer Leslie Caron, who at 90 is five years younger than the Queen. The former England footballer Sir Geoff Hurst, 79, won the Oldie Golden Boot of the Year. Meawhile the cook and TV presenter Delia Smith, 80, was honored with the Truly Scrumptious Oldie award.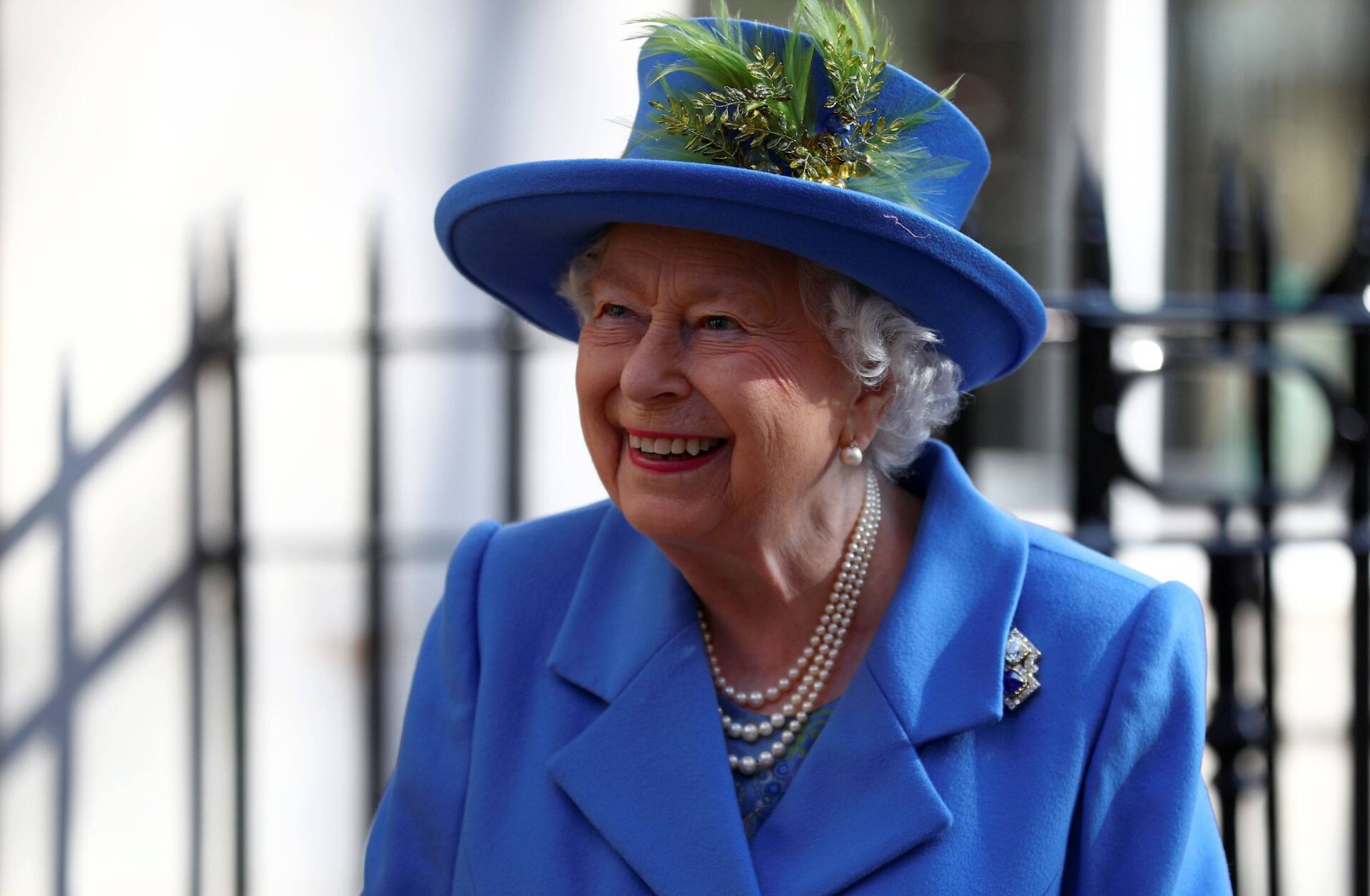 Previous winners since the inception of the awards 29 years ago have included Nobel laureates, community care nurses, and veteran athletes. As well as Sir John Major, Dame Olivia de Havilland, and David Hockney.
The late Duke of Edinburgh was named Oldie of the Year in 2011 to mark his 90th birthday. Prince Philip wrote a letter of appreciation, joking, "There is nothing like it for morale to be reminded that the years are passing — ever more quickly — and that bits are beginning to drop off the ancient frame."
Meanwhile, Queen Elizabeth, who was widowed this year, still keeps a busy schedule of royal duties. On Tuesday she held audiences with diplomats and hosted a reception at Windsor Castle for global business leaders.
Story Courtesy: The Guardian
What do you think of this story? Let us know in the comments section below.