Rohan Mehta had an extravagant three-day long wedding in Florence, Italy on which his father Yogesh Mehta spent £14 Million. Rohan's and his wife Roshni's event was attended by over 500 guests who were put up in the best hotels around the city. Mr. Yogesh is the founder and owner of the Petrochem Empire in Dubai and has upto $623 million in savings.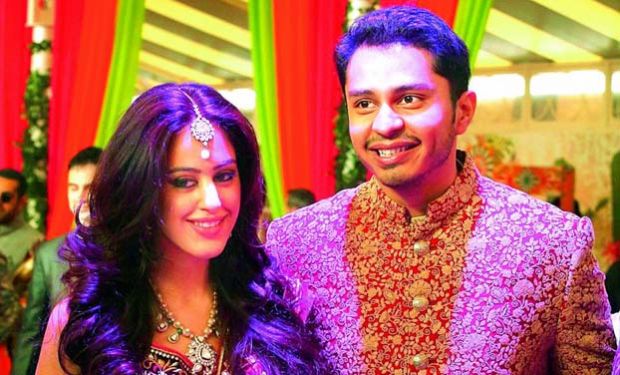 Source: www.deccanchronicle.com
Mr. Yogesh took to twitter on the 23rd of November to announce that his only son would be marrying his "sweetheart Roshni" in November only.  The wedding commenced from Wednesday 25 November 2015 on wards. There was music, food, musical performances and singing to keep the guests entertained.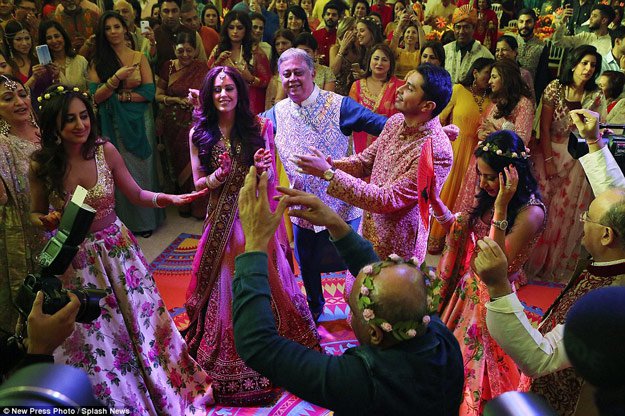 Source: dailymail
According to traditions the groom was supposed to arrive on an elephant but authorities objected because of animal welfare concerns as well as health and safety issues. This hindrance did not dampen the festivities and the groom arrived on his friends shoulder among the sea of pink turbans the baaratis wore.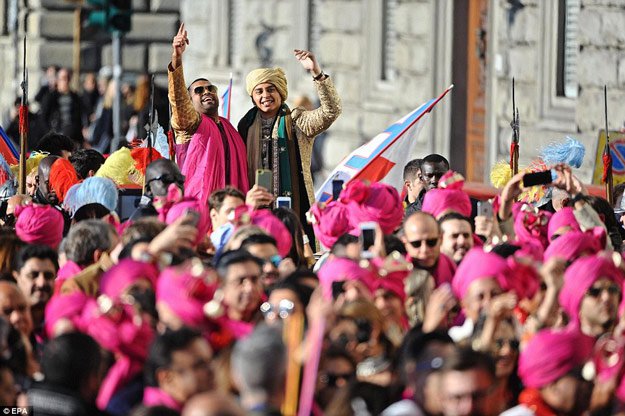 Source: dailymail
The newlyweds are expected to settle in Dubai, where Rohan will be looking after his father's company after completing his BA in business studies from the Northeastern University in Boston.