Emirates has taken its latest advertising campaign to new heights – 830 meters above the ground to be precise. To mark the UAE's removal from the UK's red list and its addition to amber instead last week, the Dubai-based airline decided to celebrate with an innovative and daring promo.
A 32-second clip shows Nicole Smith-Ludvik, dressed as an Emirates flight attendant standing at the top of the world's tallest building, the Burj Khalifa in Dubai.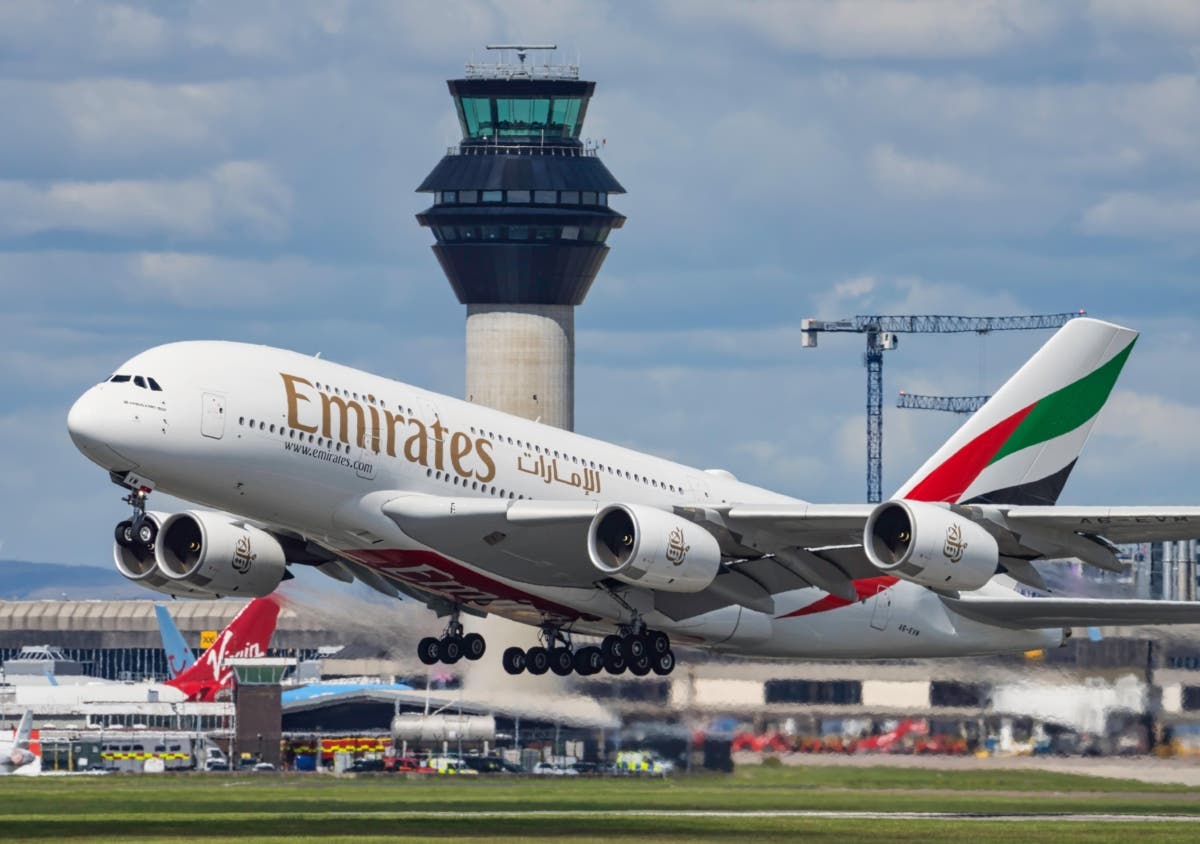 Suddenly, the camera zooms out, revealing Smith-Ludvik standing on top of Burj Khalifa. "This is, without a doubt, one of the most amazing and exciting stunts I've ever done," she said on her Instagram page.
The shoot was conducted using a helicopter and drones operated by Choppershoot, with production by Prime Productions AMG and TECS Event Services.
Initially, there were doubts as to whether Smith-Ludvik actually pulled off the stunt, or if it was all down to computer graphics. In response, Shane Manning, the owner and managing director at TECS Event Services, took to Instagram and confirmed that it was her.
Check it out!
Yup. Everything you see in the video is real. We are just as stunned as you!
Within a few hours of the video's release, it had already collected more than half a million views on Instagram, as well as tens of thousands of views on YouTube and the official Twitter handle of Emirates.
How the ad was filmed?
The ad was the result of rigorous planning, training, testing, and a strict safety protocol, said Khaleej Times in a report.
"A casting call was put out to Emirates' very own cabin crew team… But a professional skydiving instructor was cast to ensure the highest levels of safety," the airline said.
Filming started at sunrise to catch the golden hour light. The team began their ascent to the pinnacle before sunrise. The climb took 1 hour and 15 minutes from level 160 of the Burj Khalifa.
Meanwhile, a single drone captured the footage in a continuous take to film the complete sequence.
Emirates will soon resume operations in Glasgow, United Kingdom. The flights between Dubai and Glasgow will operate four times a week from August 11 to October 30.
Would you ever consider getting married at 40,000 feet in the air? Recently, a man took his proposal into the air and popped the big question to his girlfriend during skydiving. Surprisingly, the proposal became all the more exciting as the man carried the ring carefully in his mouth.
What do you think of this story? Let us know in the comments section below.