Why do some people keep coming up with some cringe-filled ideas? Do they not care for our ears and our eyes? Not to mention the trauma that follows, ugh. Some naatkhwans, known by the name of Noor Sisters, just released their video of turning the 'pawri horahi hai' into a naat and yes, it is super cringy!
Since its release, social media users have been sharing and liking the video, mostly not to appreciate but as a piece of entertainment. We too just cannot stop listening to it.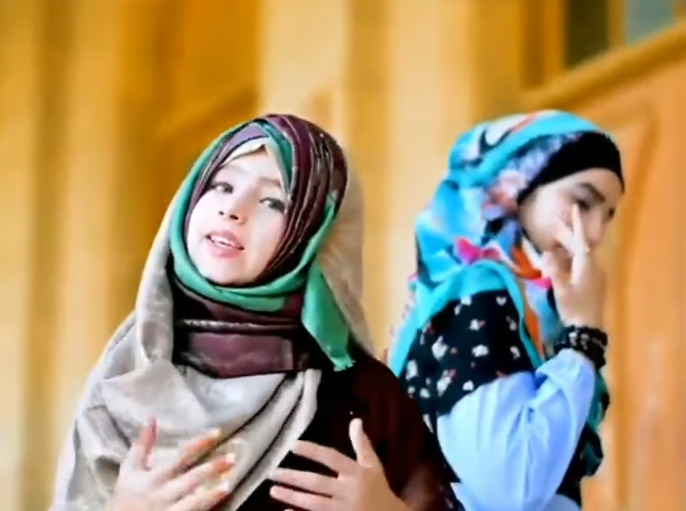 With the passage of time, the changing trends and tracks of life have brought the human population to an eerie spot. In olden times, people used to listen to religious kalaams and naats that were created to calm the listener down. Back then, such productions focused more on what message is being sent through it in a soothing tone.
So, there is a video of a girl making rounds on social media in which a few girls who are naatkhwans we suppose, can be seen singing a naat. But not just any conventional one. In fact, they chose to make one on the trending phrase 'Yeh hamari pawri horahi hai'.
Last month, the pawri meme became a massive hit. "Ye humari car hai. Aur ye hum hai. Aur ye humari pawri horahi hai" was the original one.
However, these naatkhwans started the naat like this: "Ye humarai friends hain, ye hum hain, aur ye humari ibadat horahi hai", can you even imagine this version of pawri ho rahi hai?
Here is the video – watch it at your own risk!
Well, we warned you! But honestly though, what on earth were they thinking? Also, is this even OK to do it like this? It is quite unfathomable why they did it, though!
Gradually, the insertion of musical instruments and various effects in the coming naats completely ruined its actual purpose. Every year, in Ramadan some musical content created with strange compositions and forced lyrics goes viral on the Internet.
Speaking of weird compositions, remember that 'Ramzan Aya Roza Rakho Jee' kid? Well, he is all grown up and winning now.
More so, this is not the first time somebody has come up with such a video, many have been creating similar content. No matter what people say or maybe throw at them, such 'talented' individuals return every now and then to entertain the world.
What do you think of this story? Let us know in the comments section below.