People in Pakistan were the young generation fighting over hijab issues on social media and taking this issue to the next level.
On the other, Hollywood's first-ever Pakistani Muslim superhero Ms. Marvel is set to appear on the big screen with her best friend who will put on hijab as she confirmed it.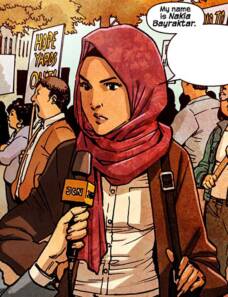 Ms. Marvel is the most awaited series since 2019 and still, people are just waiting for the first Muslim superhero to appear. But it's getting delayed and people aren't liking it at all.
As the people are waiting, Ms. Marvel confirms some major news that highlights the religious impact on the series. The moment confirmation spread on the internet, people began to react and started raising so many questions.
Yasmeen Fletcher Ready To Wear Hijab
As per the sources, today Ms. Marvel confirmed that one of the characters in the series will wear a hijab and that's none other than Kamala's best friend Nakia.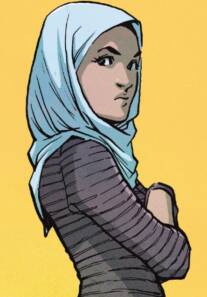 Before heading to the main area, let the audience know how is Nakia Bahadur? In comics, Nakia Bahadur is the childhood best friend of Kamala Khan aka Ms. Marvel.
Nakia is a Turkish Immigrant who studies at Coles Academic High School, where she practices Muslim and social activists in her hometown Jersey City.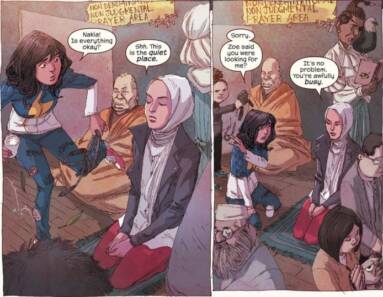 First, Kamala was the only one who was fully focused and going with the comic character. But looking at the essence of it, the creators have decided to do it with the rest.
Yasmeen Fletcher recently came on Instagram live discussing the lack of recognition for people of color. Meanwhile, one user commented, "Do you wear hijab in Ms. Marvel?"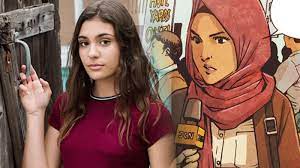 in response, Fletcher replied, "Yes, I will be this character means so much to me so I look forward to seeing the impact she makes on the younger generation."
Right after Yasmeen's revelation of wearing a hijab in the series, Marvel and Disney+ also confirmed the news which created a flood of criticism from the fans.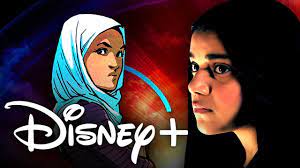 Fan's Reaction On Nakia's Hijab
As Yasmeen disclosed that her character Nakia will be wearing hijab because in the comic Nakia wore it. To give it a reaction fans went harsh and gave their comments on it.
According to people, Hollywood is still in the syndrome where they can only portray Muslim women wearing hijab, because if she doesn't wear it then she won't look like a Muslim girl.
But as per Marvel, they are just trying to create something that relates to the comic, and going with that there's no harm in it. If the character's attire demand hijab and the person who's optimistic about it then there's no harm.
What do you think of the story? Tell us in the comments section below.