The war of words between two renowned actors of the Pakistan entertainment industry – Yasir Hussain and Nausheen Shah – seems to have taken a dramatic turn.
Remember the time when Hussain ridiculed Shah in an interview? The Lahore Se Aagay star claimed that the latter attended his wedding without being invited. In fact, he further humiliated Shah by adding that she got the most pictures clicked.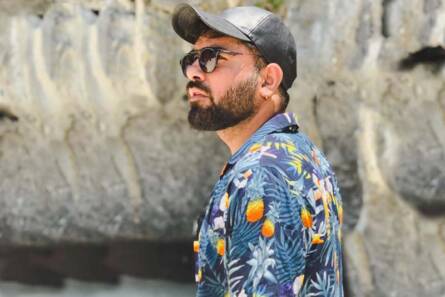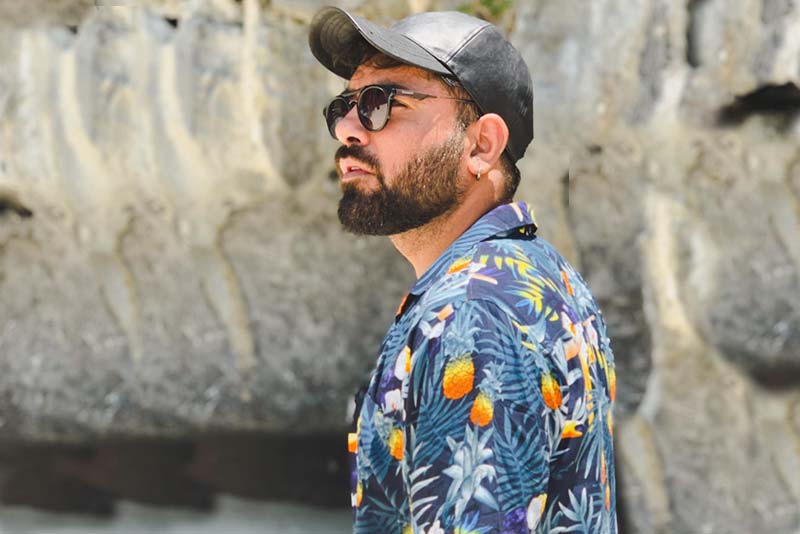 The clip of Hussain's comments made rounds on social media. Shah was subsequently contacted by a local media outlet for comment on the matter. "Could anyone go to someone's house uninvited? I wouldn't go to anyone's house if I wasn't invited, let alone going to someone's wedding," she said.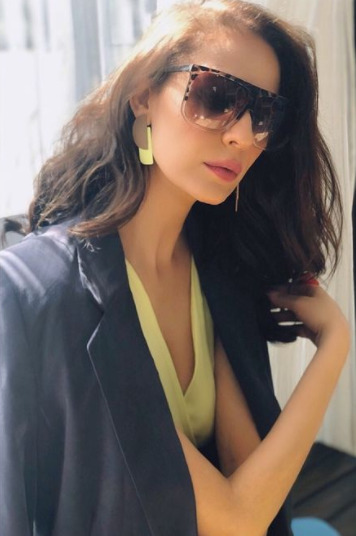 "A fool is known by his speech and a wise man by his silence," she added. "Yasir called me himself and invited me. I feel so sorry for Yasir because certainly has serious memory issues. I also feel really sorry for Iqra. She is taking one for the team."
Nausheen Shah's latest comments
In a recent appearance by Shah on a show called To Be Honest, Shah shed some more light on the controversy. The quick-witted answers and subtle humor from Shah had many fans in fits.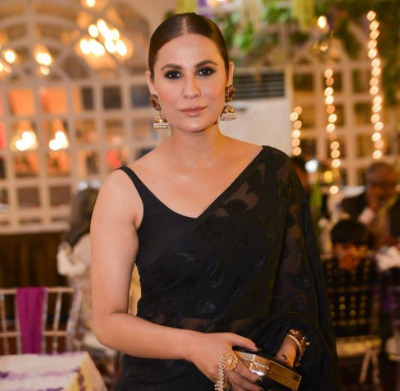 The Deewar e Shab actor addressed the controversy in a very subtle way. "I go to celebrity weddings without getting an invitation, I crash weddings and I love it," she said. The host then commented that the celebrity involved in the matter made quite many headlines over his statement.
"I think we should leave it and we should not give a lot of mileage to this. The public has already criticized them a lot," quipped Shah. "I don't know but I feel sad, I genuinely feel sad about this and such things show your nature."
Hussain responded to Shah's comments after it appears the clip of her latest remarks reached him.
Yasir Hussain claps back
Taking to Instagram stories, Hussain clapped back at the actor. "Despite my wedding taking place in 2019, it is still being discussed in 2021," he wrote. "Back then also this woman forcibly invited herself. She annoyed the guests, as well as my family. Now, two years later, she is cashing in on it. What do you want?"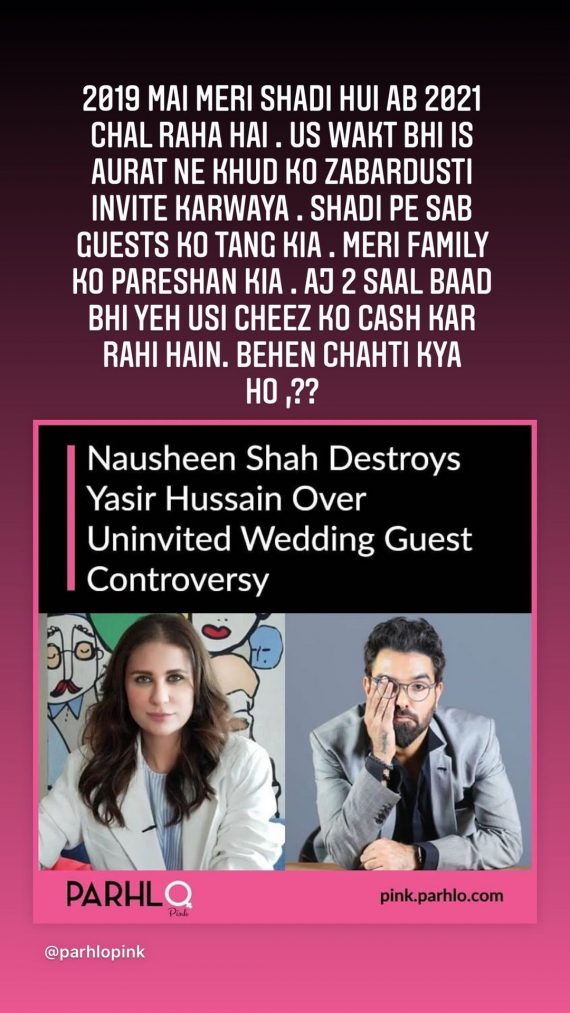 "Please Miss Shah get a life," he added. "Or else, I will post evidence on social media about how you would pester me for the invitation. Even on the day of my mehendi, you were sending me pictures of my mehendi."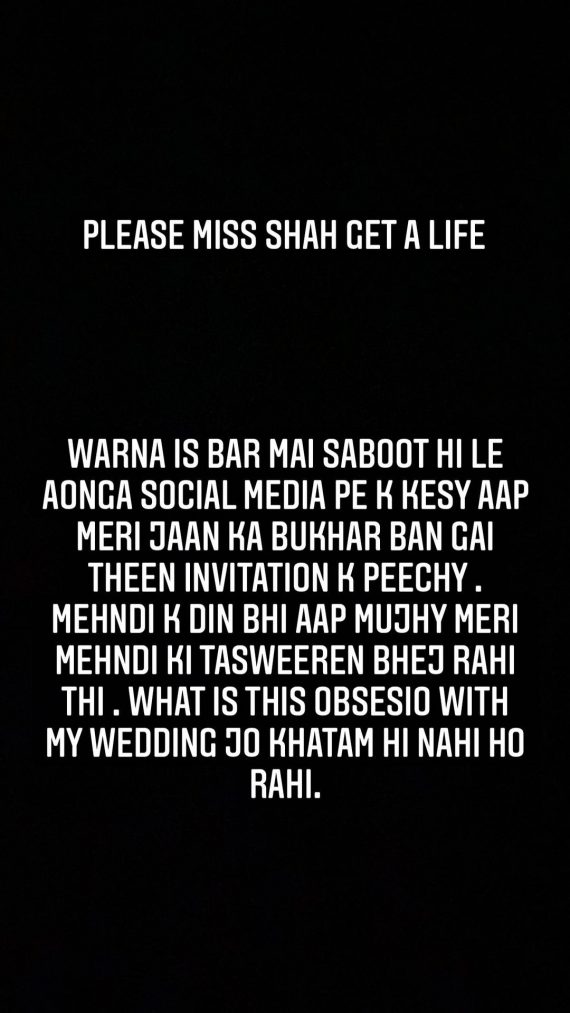 "What is this obsession with my wedding that never ends?" Hussain concluded.
Given that Hussain had chosen to invite someone to his wedding, for whatever reasons, he should not have shamed them for attending in the first place.
What do you think of this story? Let us know in the comments section below.