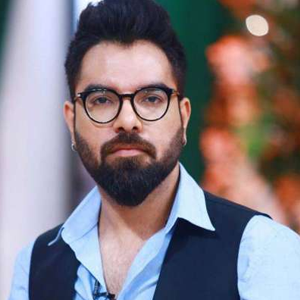 The Star Of Big Screens – Yasir Hussain
Yasir Hussain – one of the most talented men who has been gifted with the skills of writing, hosting, and acting. He has written a number of movies he has seen on tv screens performing drama serials and telefilms. He has been hosting his shows, and many award shows as well.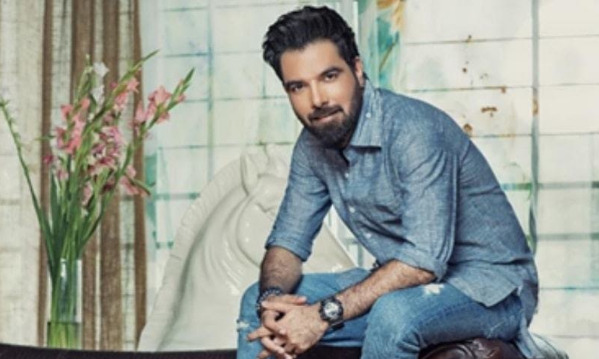 Yasir Hussain has shown the world that there is nothing a man can not do. He is indeed a fabulous multitasker who has a god-given talent of being a fantastic host, writer, and actor. He is blessed with talent. He has the looks that a screen demands, and his humor sparks in his words, actions, and the characters he plays the role of. He has a deep connection with Asim Azhar, Wajahat Rauf, Asad Siddiqui, and Iqra Aziz, who is his wife now.
Introduction Of Yasir Hussain
Yasir Hussain – a name that doesn't require any recognition as it is already recognized by many. Yasir Hussain is one of the renowned personalities of all time. He is the best actor, screen playwriter, actor, and VJ host. A person, full of talents – who has hosted The After Moon Show on Hum TV. He is famous for his comedy, and therefore he has performed a lot of such roles that viewers can not stop laughing at.
As I mentioned earlier, Yasir Hussain comes in the best screen playwriter category, so let me tell you his other success. He also got fame in 2015 for his movie Karachi se agey. Many award show lovers might have also seen the controversy Yasir had to face with Hania Amir on her acne, and after that, he got to attract lots of eyeballs.
Yasir is a fantastic comedian, host, and actor – he is surely an all-in-one, and the Pakistani drama industry and film industry are surely blessed. Many of you may have also known Yasir for one of his unique plans that he had. It was not expected by the viewers, the audience or even Iqra herself – the event where Yasir proposed Iqra Aziz to get her hand on marriage – And oh yes SHE ACCEPTED IT! And they happily married in 2019 – living a lovey-dovey life.
Biography
Name: Yasir Hussain.
Occupation: Actor, screen playwright, and actor.
Residence: Karachi, Pakistan
Nationality: Pakistani
Religion: Islam (Muslim)
Date of Birth: 29 November 1984
Age: 36 years old
Siblings: Twelve, including Schumaila Hussain.
Marital Status: Married
Wife: Iqra Aziz
Education: Master's degree from Preston University
Personal Life Of Yasir Hussain:
Yasir Hussain was born on 29th November 1988 in Peshawar, and interestingly his family was from Kashmir. He is living in Karachi; as you all know, career comes first after family, so to give time to his career to the fullest, he had to shift to Karachi. And Karachi surely has been just like a backbone for his career.
Many of you want to know more about Yasir Hussain's family, and I am sure if someone is our favorite actor – although Yasir Hussain is not only an actor, he is a gem with all-in-one qualities, we do search more and more about our favorite one.
So let us talk about Yasir Hussain – I know you surely want to know about him and his family. Yasir Hussain is one of the twelve siblings, and he belongs to Kashmir. Among these twelve siblings comes another famous singer, Schumaila Hussain, who has sung many OSTs.
Yasir Hussain has got his Master's degree from Preston University – he has studied really hard, and it was his dream to have a better academic background. Although Yasir is only 36, he and his wife Iqra Aziz still look much younger than their age and get offers of playing lead roles in many dramas.
And due to Yasir's humor, he still gets offers to host award shows. As humor is everything, you need to make any event special. And in one of these award shows, Yasir proposed Iqra Aziz that too no one expected due to his humorous nature – the couple got married on 28th December 2019, and they more were looking like a perfect match made in heaven. We are glad they both are together, achieving their goals and fulfilling their dreams.
Yasir Hussain Career:
Who knew that the famous Yasir Hussain would start his career as a VJ for Aag TV? He worked there for almost two years, and he set some new goals to be achieved. He moved to writing and acting. This multi-talented person has also collaborated with Anwar Maqsood.
He worked in theatres to polish his acting skills. Yasir Hussain's acting skills are so marvelous that he has played in theatres at an international level as well. He has worked in Half Plate that Anwar Maqsood composed as a leading character.
His other plays include Pawnay, Aangan Terha, Siachen, and the list goes on. But the most famous play that he did was Aangan Terha, in which Yasir played the role of Akbar. We saw Yasir again playing in theatres. He acted amazingly in Naach Na Jaanay that was too composed by Anwar Maqsood from 23rd March 2019 and onwards as it could be seen in various theatres, and it was surely a super hit by Yasir and Anwar Maqsood. It seems like Anwar Maqsood too considers Yasir as a King of acting.
Talking about his drama career, he first worked in Coke Kahani in 2014. In 2017, he worked in one of his super hit dramas that were a good reason for his fame – Shadi Mubarak, in which Kubra Khan, Bushra Ansari, Sadia Faisal, and Asad Siddiqui were seen together on the big screen.
He also worked in his debut film 'Karachi se Lahore' in 2015 – to your surprise, Yasir Hussain was the writer of this hit movie, and it was composed by Wajahat Rauf.
Another famous Lollywood film written by Yasir Hussain was 'Lahore se agay' that was surely a hit, and no one can deny it that had Saba Qamar in it. Then he also worked on Karachi se Lahore 3 that was released in 2019. After this grand work, he is considered an excellent writer.
Yasir Hussain is known for his best performance as well – you may call him 'a man of art' with true artistic skills – he has polished his skills even more by working with top-rated artists. He has played a negative role in the drama serial Baandi with Muneed Butt and Aiman Khan – even though with a negative role, he was accomplished in making a number of fans. And a best actor is the one, who still is loved by majority doing negative roles as negative roles are too challenging to be touched by someone who has just begin his acting career.
Keeping aside his acting, playing and writing success, if we talk about the shows he has hosted – viewers can see him hosting The Afternoon Show where he welcomed many of the famous actors of all time like Reema Khan, Mahira Khan, Humayun Saeed – we must say this man has the true guts to set goals and achieve them.
He works hard for his goals, and his success is a result of all the hard work. As it is said, there is a woman behind a successful man, but Yasir's case is a bit different – he has been his own support. Now he is married to Iqra – so we hope to see them experiencing more success and living a joyous life. 
Yasir Hussain has been awarded the Best Telefilm award in 2018 and the Best Stylish Host award in 2018, and no one can deny that he is super dashing with a fully packed personality of all the goods in it. A multi-talented person who knows what to do and when to do it.
Yasir Hussain Dramas List
Coke Kahani – 2012
Dareecha – 2012
Kiya Life Hai – 2012
Happily Married – 2014
Shaadi Mubarak – 2017
Baaghi – 2017
The After Moon Show – 2018
Baandi – 2018
Jhooti – 2020
Among all these dramas, I have liked Jhooti the most. The scrip is amazing. And the acting is making it more powerful, showing the reality of what is going around us. Iqra Aziz and Yasir Hussain played the leading role, real-life partners as reel life partners as well. Yasir Hussain's acting has made this drama a hit. This drama revolves around Nirma – who lies a lot and gets whatever she wants through this bad habit. Yasir Hussain has played the role of the character's husband, where he hits her with the karma of all her deeds. A negative role but giving a positive message to the viewers and thus making place in the hearts of the viewers.
Yasir Hussain Telefilm
Family Man – 2012
Arranged Shadi ki Love Story – 2014
Tum Milay Ho Yoon – 2015
Dilwali Dulha Le Jayegi – 2016
Aisa Bhi Hota Hai – 2017
Dildarian – 2017
Zor Laga Kay Haiyya – 2017
Photocopy -2018
Band Toh Bajeyga – 2019
Yasir List of Movies
As we have mentioned earlier, Yasir is a person full of talents. He has the capacity to store all of it within him. Yasir has got this fame not only through writing but acting and playing in theatres as well. If we talk about his acting career in movies, he has worked as an actor in most movies.
We have listed below some of the films he has worked as an actor – for you. So that, being a true fan of Yasir Hussain, you can search these movies and enjoy his acting skills.
As an actor
Karachi Se Lahore – 2015
Ho Man Jahaan – 2016
Lahore Se Agey – 2016
Arth 2 – 2017
Chhalawa – 2019
Half Fry – 2020
Band Toh Ab Bajay Ga – 2020
Peace of Heart- 2020
As a Writer
These are the films that are written by Yasir Hussain , and have achieved a great success. Yasir has surely contributed a lot to Pakistan's art – not only as a writer but also as a theatre performer, actor, scriptwriter, and host. Some of the famous movies are composed through the pen of Yasir Hussain.
Karachi Se Lahore – 2015
Ho Mann Jahan – 2016
Arth 2 – 2017
Karachi Se Lahore 3 – 2019
Awards:
2018 – Best Telefilm in Hum Awards
2018 – Most Stylish Host Award
Theatres By Yasir Hussain
Yasir, well known for his performance, has shown performing in many theatres.
But what Yair believes regarding theatre plays is that actors aren't paid enough for their performance, which is the biggest reason for the downfall of theatre life. However, we have seen Yasir coming back to theatre life with a boom. After seven years, he has performed Naach Na Janay where he performed the leading role of Akbar – a prequel to Angan. Anwar Maqsood wrote Naach na janay, and it was directed by Dawar Mehmood. It was originally performed by Saleem Nasir (late), and in 2019 it was again beautifully performed by Yasir Hussain. 
Yasir Hussain has worked a lot with Kopycats Productions. They have delivered some extraordinary plays composed by Anwar Maqsood and were able to grab a number of audiences. Some plays include Angan Terha, Half Plate, Pawnay 14th August, Sawa 14th August, and Siachen. 
Some Controversies Faced By Yasir Hussain
As Yasir has a personality mixed with humor, he has been seen cracking light jokes that he doesn't intentionally want to hurt anyone. But viewers have been offended several times through this. Yasir was also seen making fun of Hania Amir's acne but guess what? Now both of these actors have turned into some really good friends. And that shows the loving nature of Yasir Hussain. He only does it to make others happy, not to hurt anyone with an intention.
Wrapping-Up
Yasir Hussain is a celebrity who is well-known for his best performance concerning his acting, writing, and performing skills. With a little more hard work, he can achieve all his desires. He has proved himself a man of skills by polishing them more and more with the passing years.