Yasir Hussain would like you to learn something today – how to behave politely with flight attendants who serve passengers.
While our lack of respect for people of certain professions may result from our entitled conditioning, it is time to recognize our privilege and think before we speak. While traveling, the Karachi Se Lahore star could not help but notice something problematic on his flight.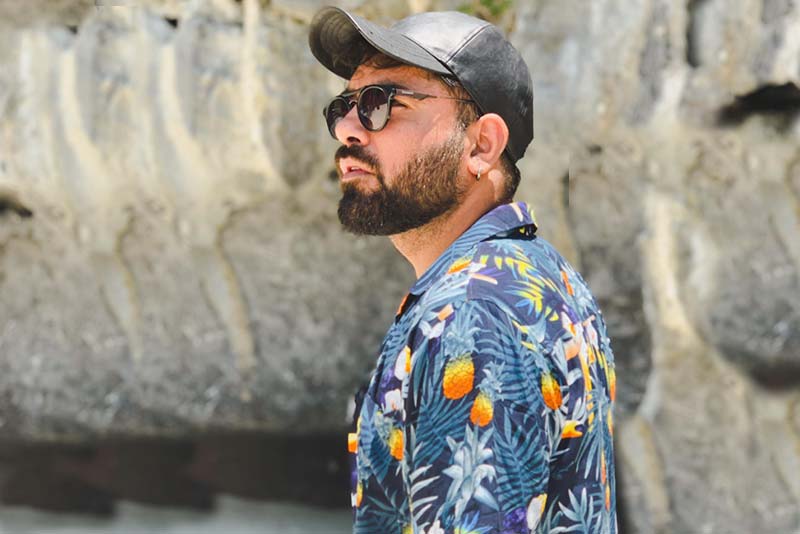 Taking to Instagram, Hussain expressed his disappointment at travelers not respecting air hostesses and their profession. The lack of respect for the flight attendants had evidently prompted the actor, Yasir Hussain to speak up for flight attendants.
The Band Toh Baje Ga actor shared his observation about Pakistani people, and "especially men," on the airplane. "Today during my flight I noticed that the passengers, and especially male passengers, think that flight attendants who serve us food and pick up our dirty dishes are their servants," he wrote on Instagram.
"This is not the case at all. Learn to talk with politeness," Hussain added. He reinstated how people display a lack of manners and ethics while speaking to them, probably because they look down on them due to their occupation.
"Khudara different professions ka ehtaraam karen [For God's sake, kindly respect all professions]."
Actor Reema Khan and fashion designer Humayun Alamgir applauded Hussain for his progressive thoughts. Moreover, fans and followers also appreciated his message.
Check it out
Hussain makes a valid point. Pakistani society does not exactly respect people who work in the service industry.
This issue was also highlighted by Asad Monga, a chef who works at Test Kitchen by Okra, an upscale Karachi-based eatery. A video of his encounter with a rude desi Karen went viral on social media earlier in October, and for him, this became "a great opportunity to shed light on what people in hospitality have to go through".
We are almost nearing 2022, and we ought not to need reminders that respect ought to be offered where it is due, even when it is not. When it is bad for service industry workers in general, it can't be easy for flight attendants, who have to deal with rude and difficult passengers on a regular basis.
We need to pay attention to Hussain's advice. It is about time we drop the attitude and learn to be polite to the flight attendants who are only there to facilitate us.
Read More: Well Deserved – UN Honors PIA Steward After Video Of Him Soothing A Crying Baby Goes Viral
What do you think of this story? Let us know in the comments section below.