Iqra Aziz and Yasir Hussain welcomed their first child together, a baby boy named Kabir Hussain, in July. Yasir Hussain, however, avoids showing their son's face to the public. Why is that so?
Hussain recently shared lovely photos of his wife, Aziz, and son, Kabir, at his aqiqah. But to the dismay of fans, the little baby boy's face was not visible. Nevertheless, Kabir's fans should not have been too surprised since we have never really seen a full photo of him on social media.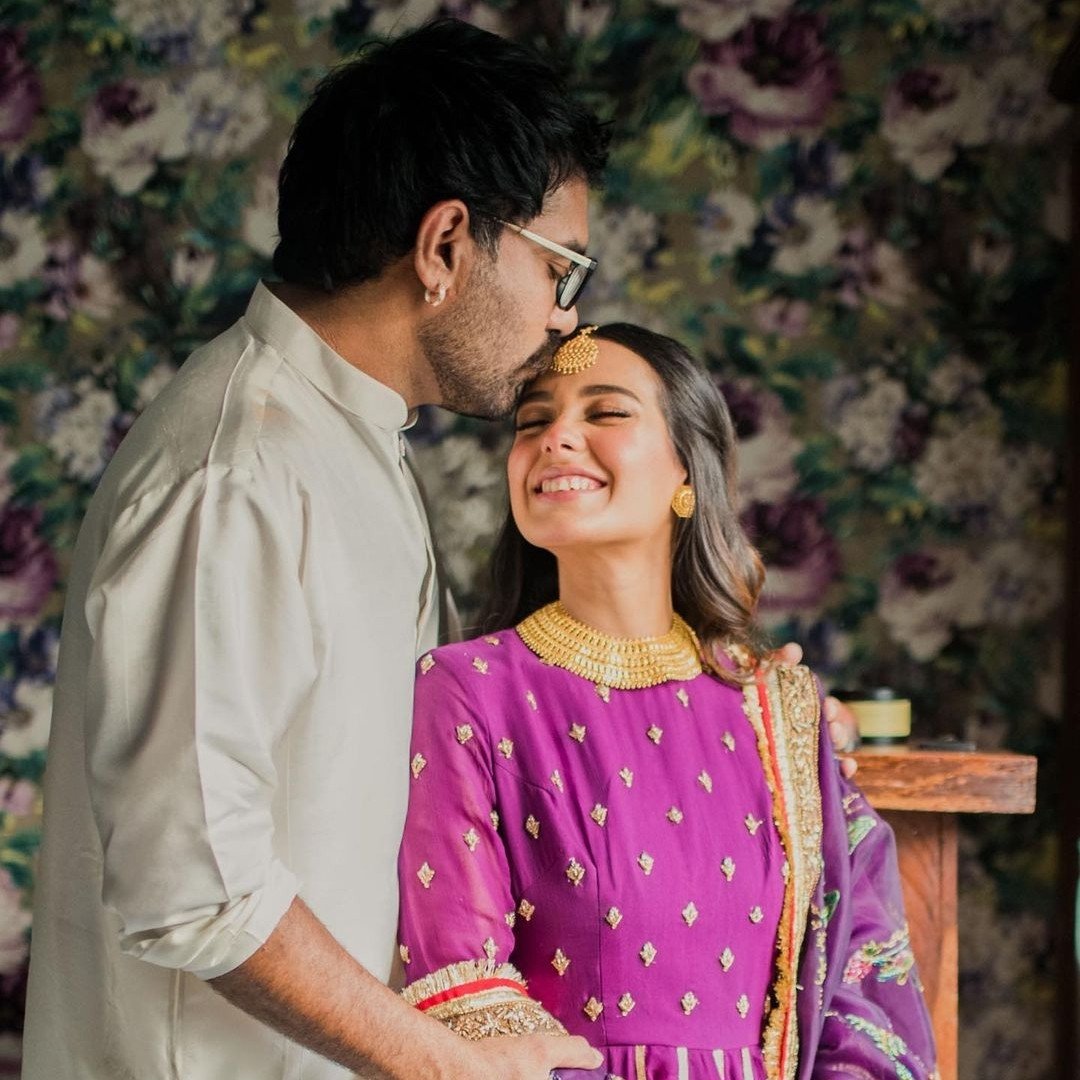 Hussain and Aziz have always been in the spotlight. Especially during her pregnancy, Aziz flaunted her baby bump on social media. But we never saw the baby's face.
In a recent Instagram post, Yasir Hussain recently revealed the reason for the secrecy behind not showing the face of his son as he avoids it. The Band Toh Baje Ga star humorously said that he would love to post his son's picture on social media. However, turns out that Kabir's nani (grandmother) does not approve.
"I would have posted the picture today, but the child's grandmother is the obstacle," the actor wrote.
As Pakistanis, we are familiar with superstition, which could explain Aziz's mother's reluctance. This could also simply be a matter of not wanting a child exposed to the public eye.
Meanwhile, we should all acknowledge that even if celebrities are public figures, their private lives and choices belong to them exclusively. The public should respect their privacy and we should not interfere with how they raise their children – whether in the spotlight or out of it.
Check these out!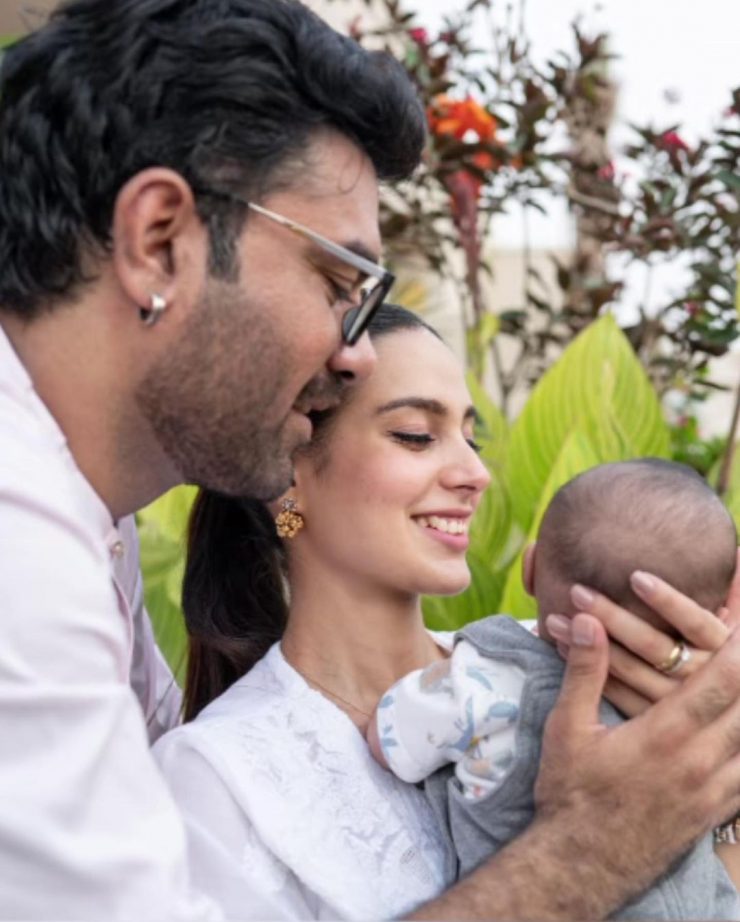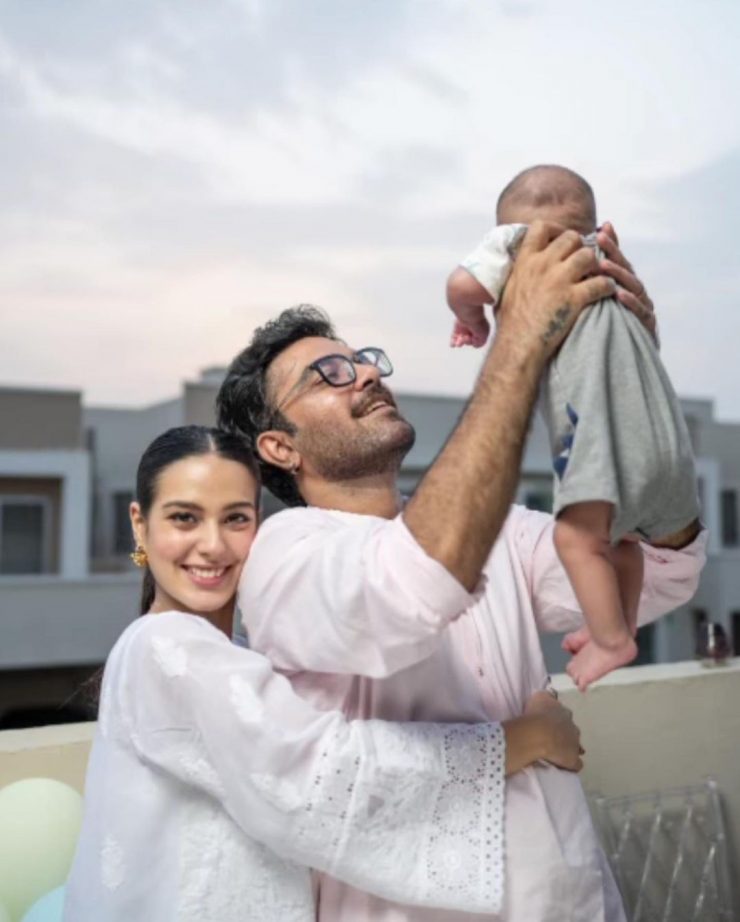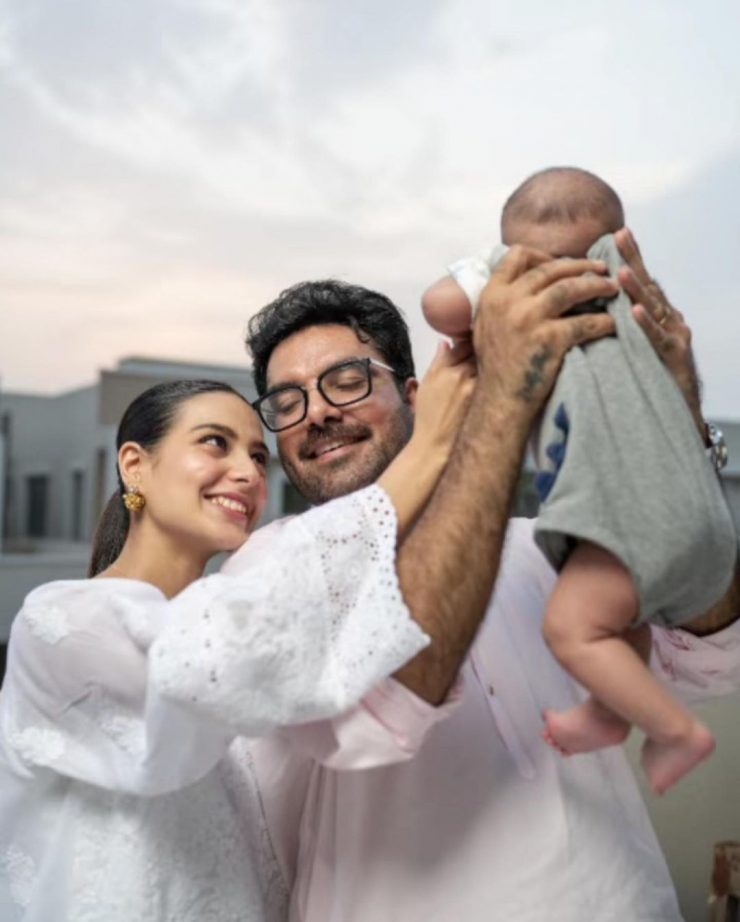 Both Hussain and Aziz do not shy away from discussing parenting on Instagram. The couple previously caught themselves in a debate with PPP leader Sharmila Faruqi on a father's role in bringing up a child.
Aziz had posted an Instagram picture of her husband changing the diaper of their newborn son Kabir, along with a note of appreciation for him.
"A pamper and clothing change session before leaving for work," read the post. "PS he changed Kabir's clothes for the first time, I am so proud of you Yasir Hussain, you've helped me so much in this new phase of my motherhood from pamper changes to holding him while I rest for a bit, and making me breakfasts."
While all that is wonderful, it did not impress Farooqi. "I am so glad your husband is hands-on but it's nothing to be proud of or anything special," the PPP leader commented under the post, adding that all good fathers do this for their kids. Hussain and Aziz were quick to clap back at the PPP leader.
Read More: This Is How Aisha Khan Shuts Down Troll Who Asks To Show Her Daughter's Face
What do you think of this story? Let us know in the comments section below.