It looks like the Legend of Maula Jatt has left its mark and people couldn't hold themselves from praising the movie. Even celebrities have fallen in love with the movie, cast, and direction.
Yasir Hussain is the latest addition to the list of celebrities who were overwhelmed by the movie and praised the stars.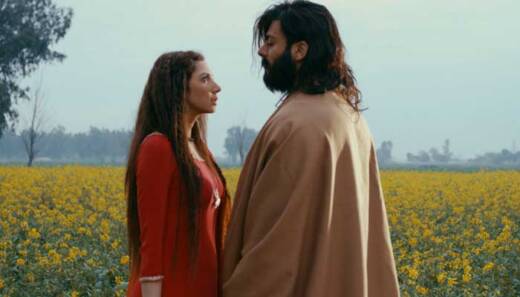 Yasir Hussain's happiness can be seen through his statement in which he said, "the best thing that happened to Pakistan" since the 92 World Cup.
Yasir Hussain Praising The Legend of Maula Jatt
Taking to Instagram on Thursday, Hussain wrote, "From Nasir Adeeb Sahab's writing to Bilal Lashari's direction and Ammara Hikmat's production, everything is great.
The entire time you won't feel like getting out of your seat or even checking your mobile phone. Babar Ali and Resham's screen presence was unreal, Ali Azmat and Faris Shafi, best [supporting] cast."
He further went on where he began praising the main cast of the film. "Fear was accompanied by hatred and a special shoutout for Mahira Khan because only she can be the heroin[e] to Maula. Lastly comes Fawad Khan whom I loved as Maula.
As a theatre actor, I can easily say that Maula was the most difficult character in the movie. Firstly the character has so many shades and secondly, after Sultan Rahi Sahab it was almost impossible to accept anyone else as a Maula. But from today on Fawad Khan is our Maula Jatt, and that's the winning point for the film."
There's Only One Mistake!
Yasir Hussain pointed out the only mistake that took place and that's all cinemas didn't screen it. "This film does not need anyone's support instead the cinema-goers need to see the film," he concluded.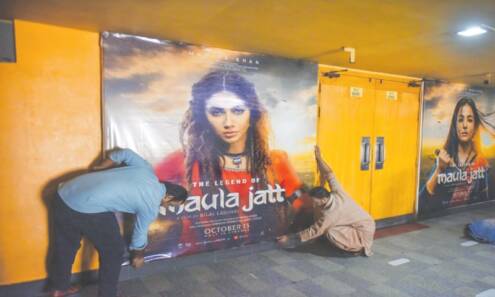 Maula Jatt has broken all the records financially and previous Adnan Siddiqui praised the film and stated worth every penny.
The Legend of Maula Jatt is undoubtedly considered one of the biggest blockbusters ever made and it was so close to Bilal Lashari that he wrote an emotional note while saying goodbye to his dream project.
What do you think of the story? Tell us in the comments section below.