Yasir Hussain has a record of making controversial and improper statements. The actor is back with his antics once again but this time to throw shade at Sajal Aly!
On many occasions, Hussain is seen mindlessly talking or giving his unsolicited opinions. He is always getting back at his haters with his witty sarcasm and attitude. However, this time things took a rather awkward turn when a fan asked the Lahore Se Aagay star about his friendship with Sajal Aly.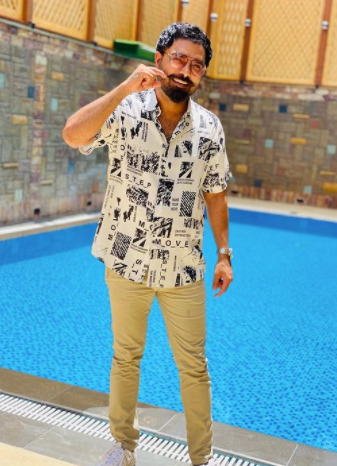 Following the surge in COVID-19 cases in Pakistan owing to the deadly fourth wave, Hussain on Sunday revealed he tested positive, despite having been vaccinated in June. Taking to his Instagram stories lately, the Baaji actor shared his COVID-19 result with followers. "Dua karen mere liye or ehtiyaat karen apne liye [Pray for me and watch out for yourself]," he wrote.
In another story, he shared a photo of Iqra Aziz, who stood at a distance in another room. "The hardest thing is to stay away from you," read the caption.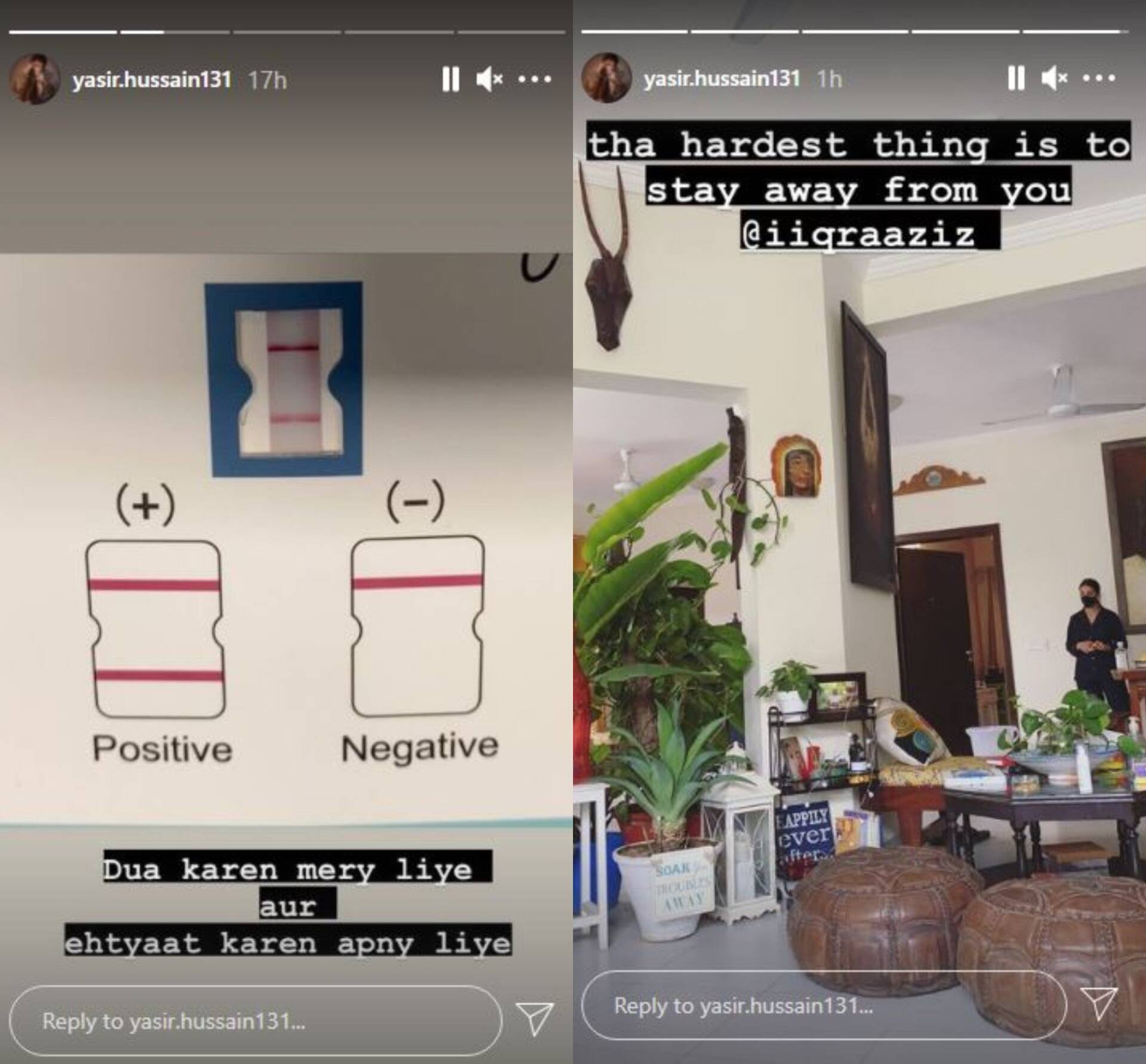 While in quarantine, the Lahore Se Aagay star decided to kill time by doing a Q&A session on his Instagram. Known for his straightforward antics, Hussain took it up several notches when responding to one specific question. "Aap aur sajal dosthe hai? [Are you and Sajal friends]?" asked a fan.
"Sajjal kisi ki dost nahi hai aur yeh uski sab see achi aadat hai [Sajal is not friends with anyone and this is one of the best things about her]," Hussain responded. "This industry is not a good place for friendship."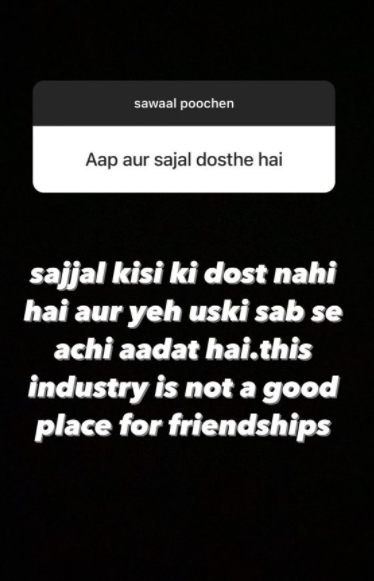 Well, this actor certainly does not hold back and is never afraid of speaking his mind.
Yasir Hussain & Iqra Aziz welcome baby boy
Hussain is embracing fatherhood after welcoming his son, Kabir Hussain last month. The actor announced the birth of his son on July 23. The photo shared by the actor features himself sleeping right next to the couple's bundle of joy as the father-son duo faces away from the camera.
"Good Morning," he captioned alongside his post. The star did not forget to give his wife the credits for the adorable snap.
In an interview previously, the Band Toh Baje Ga actor revealed one name specifically when the host asked if any other industry peer attended the wedding without an invite. He ridiculed Nausheen Shah for coming uninvited to his wedding. The latter then responded to his mockery and called him out for some memory issues, and it was savage!
What do you think of this story? Let us know in the comments section below.