For the past decade, we have been watching that whenever our legends or icons leave this world no one remembers them. Not even our industry or channels pay tribute to them.
That's what Yasir Hussain pointed out and shared his opinion while sharing an image of Kapil Sharma's show on his Instagram story.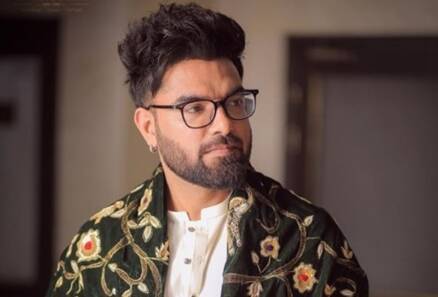 Yasir Hussain has always been very vocal about the entertainment industry and its attitude towards legends.
He doesn't hesitate to share his idea or point of criticism on anything if that particular thing stands valid for others.
He actually called out all the local shows of our industry who didn't pay any tribute when our legends passed away.
Yasir Hussain Kapil Sharma Show
Yasir Hussain showed his disappointment over the disrespectful nature of the entertainment industry for not giving the deserve respect despite their spectacular contribution to the industry.
He quoted an example from Kapil Sharma's episode in which he paid tribute to late comedy legend Raju Shrivastava.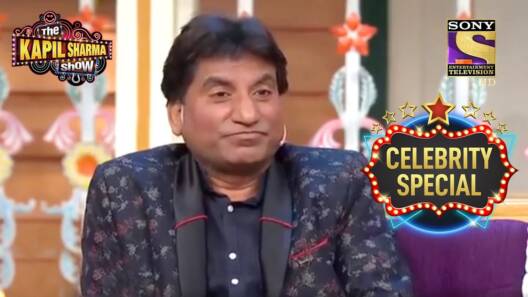 The Javed Iqbal actor shared that it's a shame that Pakistanis do not give tributes to their late comedy legends such as Umer Sharif and Amanullah on television as Indian comedian Kapil Sharma did to late comedian and actor Raju Srivastava.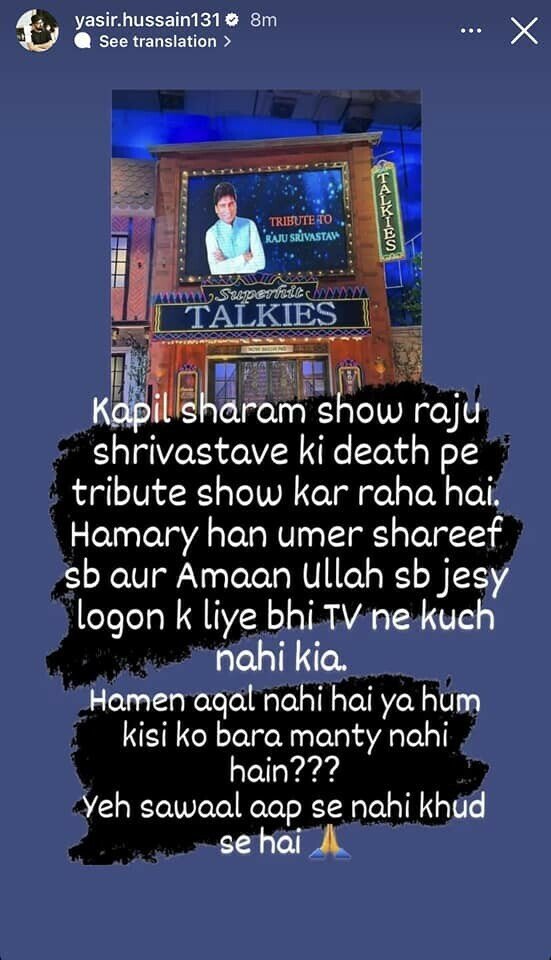 On his story, that include the image of the Kapil Sharma show and wrote "The Kapil Sharma Show is paying tribute to Raju Srivastava and here no one does anything on TV for Umer Shareef and Amaan Ullah".
He further questioned if the entertainment industry and artists either "lack common sense or don't respect seniors enough." Hussain went on to clarify that the question was more of an accountability check for him and not his followers.
Without any doubt, Yasir Hussain pointed out the legit fact that, he even recently talked about the industry and censorship board.
What do you think of the story? Tell us in the comments section below.