27 October 2017 – Xiaomi keeps surprising Pakistani fans with the announcement that it will bring Mi A1 with local partner Smart Link Technologies today. Other than this great device combined with software developed by Google and hardware created by Xiaomi, Redmi Note 5A will also be made available on the same day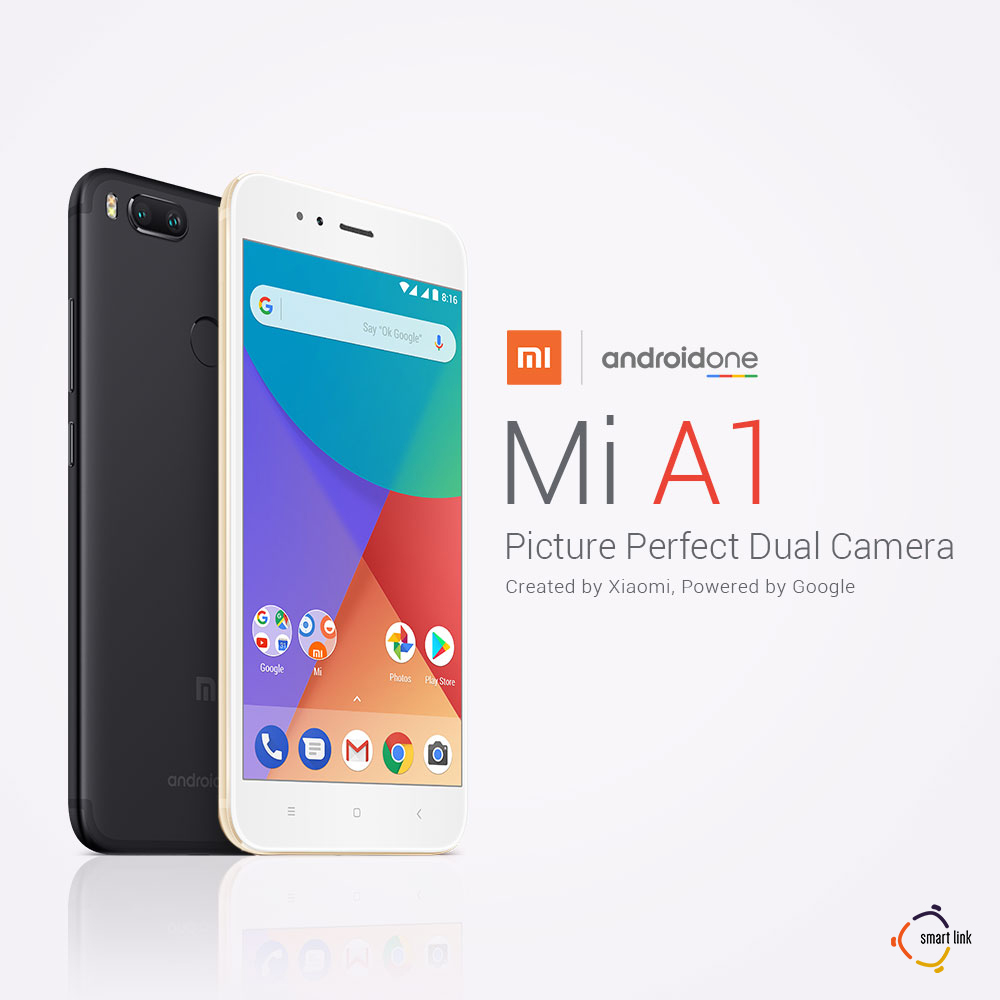 Priced at just PKR 29,990/-, Mi A1 runs on stock Android to offer a high-quality software experience designed by Google, underscoring Xiaomi's commit choices for users.
Read Also: Xiaomi Is Finally Bringing Flagship Mi 8 And Mi Band 3 To Pakistan!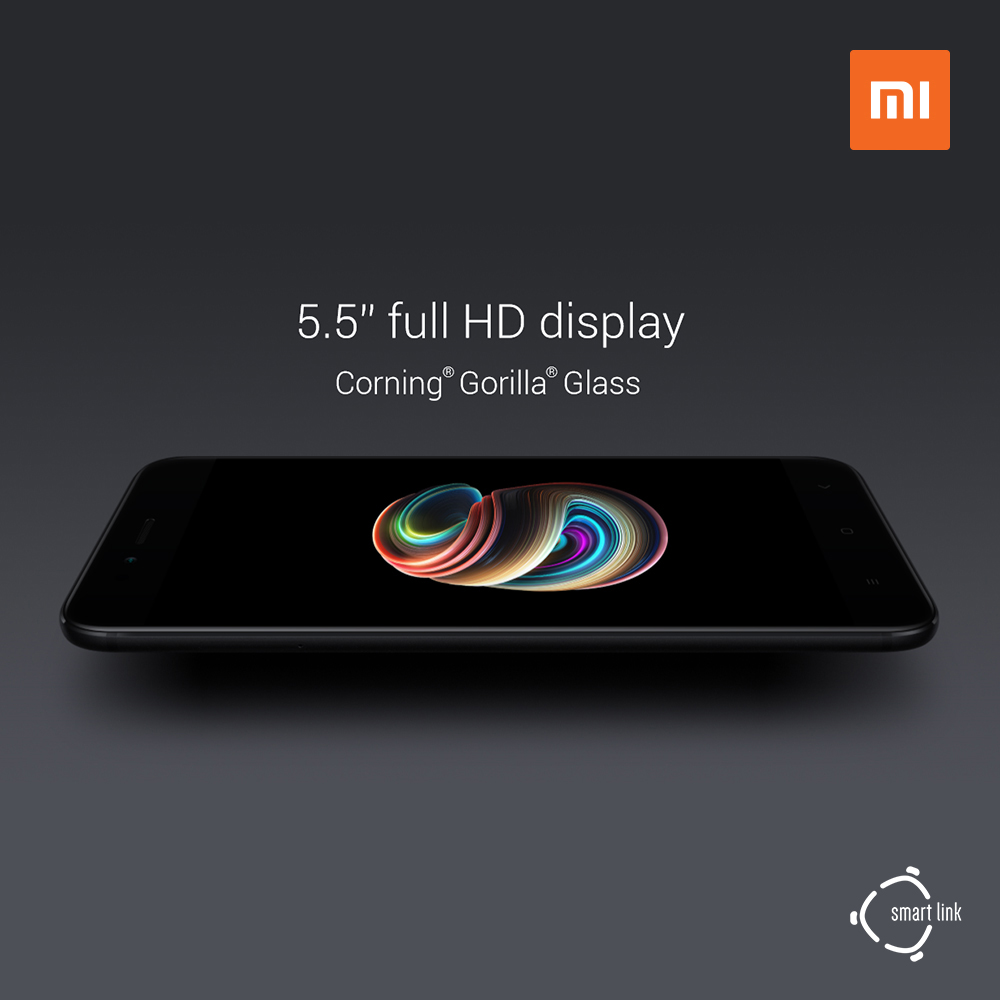 Mi A1 is a beautifully-designed device that combines hardware innovations, including an optical zoom dual camera setup, with great Google-designed software. Mi A1 will come with a 5.5-inch Full HD display, Snapdragon 625 Octa-core processor, 4GB RAM 32/64GB ROM, dual cameras, and a 3,080mAh battery, in Rose Gold, Black, and Gold. Google Photos will also be the default gallery for Mi A1 to help users avoid running out of space, by providing them with free and unlimited storage of high-quality photos and videos.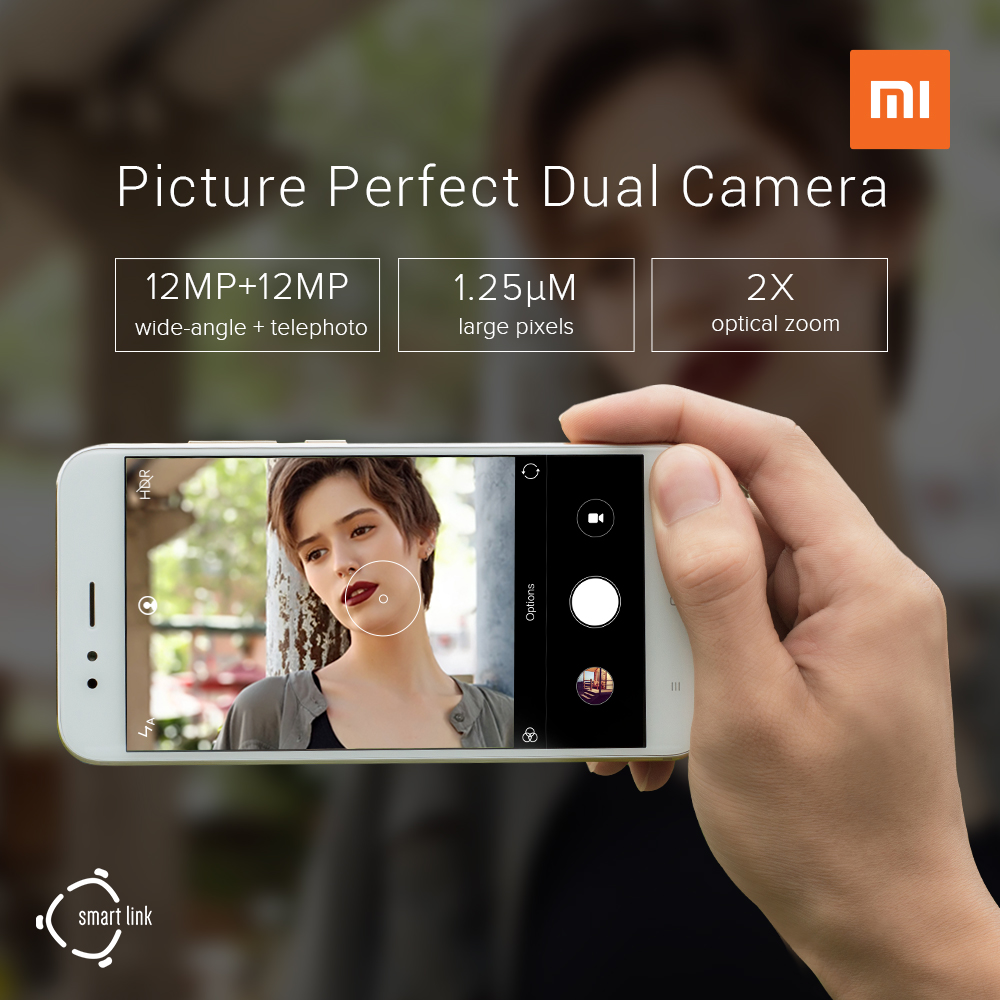 How is it good news for Mi Fans? This collaboration means they can capture moments through Xiaomi's stunning dual camera with 2X effortlessly optical zoom. They can then save unlimited photos at high quality with Google Photos.
Xiaomi and Smart Link Technologies have also launched Redmi Note 5A, at a price of PKR 16,900/-, in Gold. With a 5.5" screen, HD display, and a rob the phone is a delight. Furthermore, the Redmi Note 5A has an amazing 13 MP rear camera for all your photography instincts. So you can now carry an all-in-one package, at a price so affordable…definitely, something to get your hands on soon!
One step after the other, Xiaomi and Smart Link Technologies keep introducing innovative concepts to smartphones, revolutionizing the way the industry operates in Pakistan.
About Xiaomi:
Xiaomi was founded in 2010 by serial entrepreneur Lei Jun based on the vision "innovation for everyone". We believe that high-quality products built with cutting-edge technology should be made accessible to everyone. We create remarkable hardware, software, and Internet services for and with the help of our Mi fans. We incorporate their feedback into our product range, which currently includes Mi and Redmi smartphones, Mi TVs and set-top boxes, Mi routers, and Mi Ecosystem products including smart home products, wearables, and other accessories. With a presence in over 40 countries and regions, Xiaomi is expanding its footprint across the world to become a global brand.
About Smart Link Technologies:
Established in 2016, Smart Link Technologies is the brainchild of a pool of professionals whose strong vision and even stronger conviction paved the way for an exclusive partnership with Xiaomi. They believe in reaching out to both the low-end and the high-end consumers and still give out state-of-the-art and warranted products at the best possible prices. As we live in an age where the digital world meanders from smartphones to smart everything – we see it all around us. Smart link Technologies strives to connect latest technology with modern and innovative sales techniques to change not only how brands are marketed but also how they define themselves.