Khawateeeeen-o-Hazraaaaat! Hold your horses for this one, baby.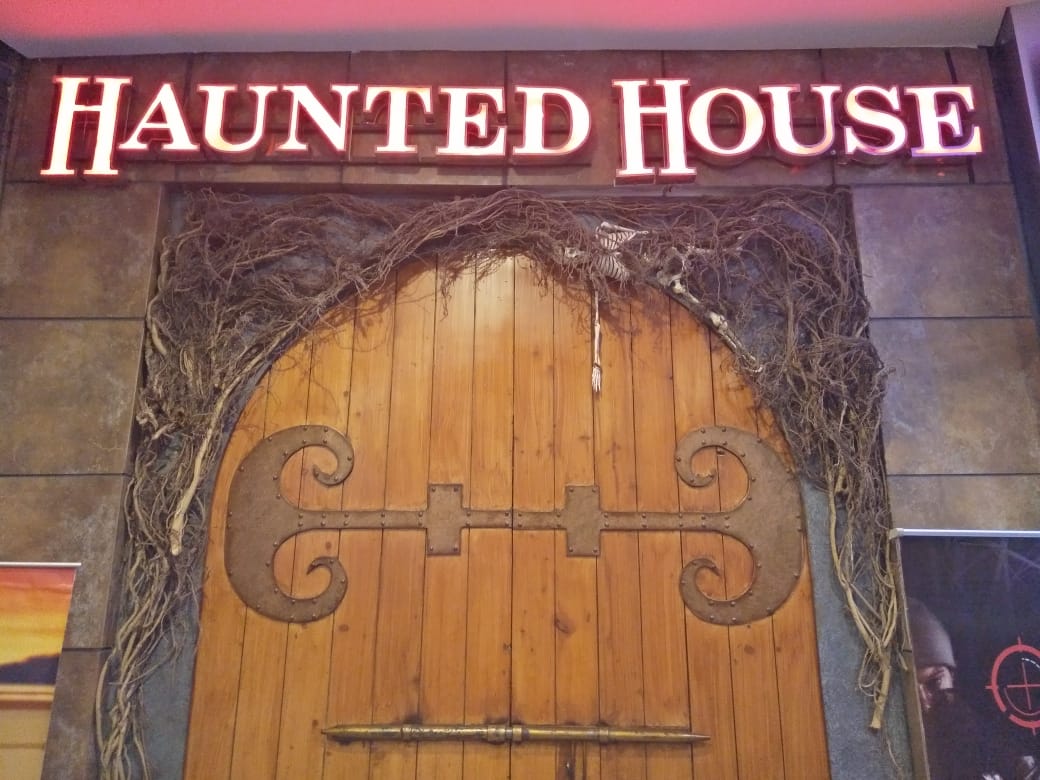 Admit it or not… we have all been to "Bhoot Banglas" once in our lives and laughed at most of the ghosts there because when we talk about haunted houses in Karachi there are very few that can actually be called a scary-fun place. "XD Haunted Adventure" at Ocean Mall on the fourth floor is one of them.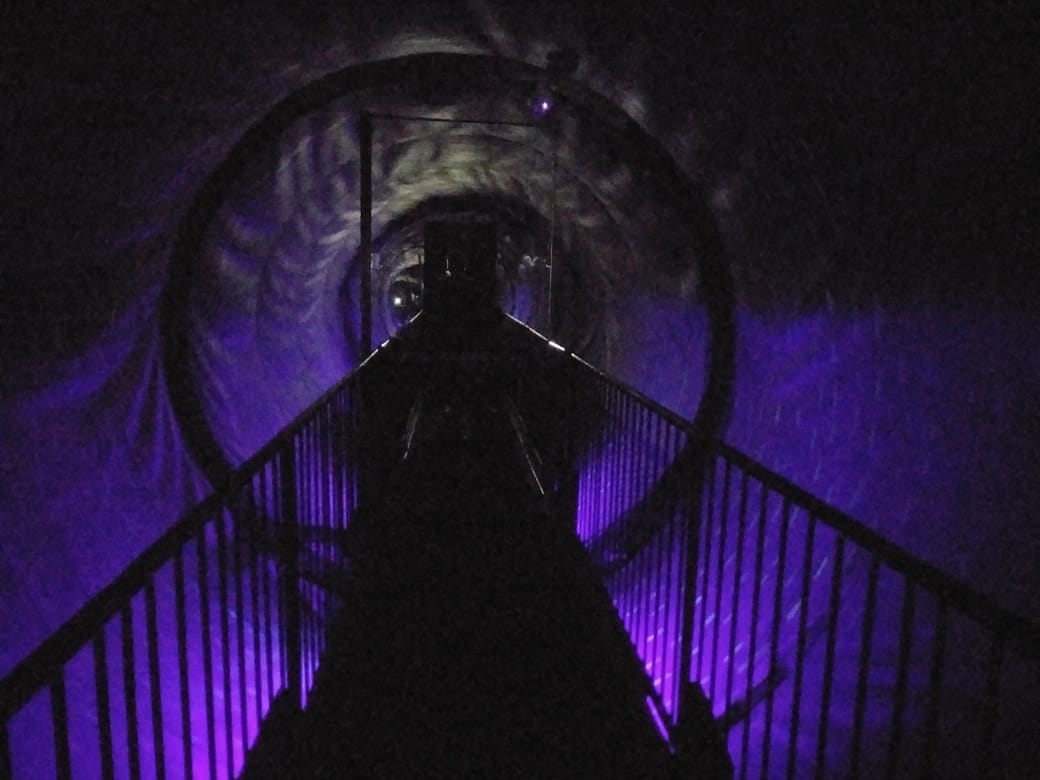 This place has a perfect blend of excitement and fear. If you are a person who seeks thrill, then this place is a must-go-to place for you. The environment and ambiance are legitimately spooky and creepy so don't forget to keep an extra pair of pants with you. The place legit has a warning sign outside stating any unanticipated injuries that might occur as things dramatically change inside.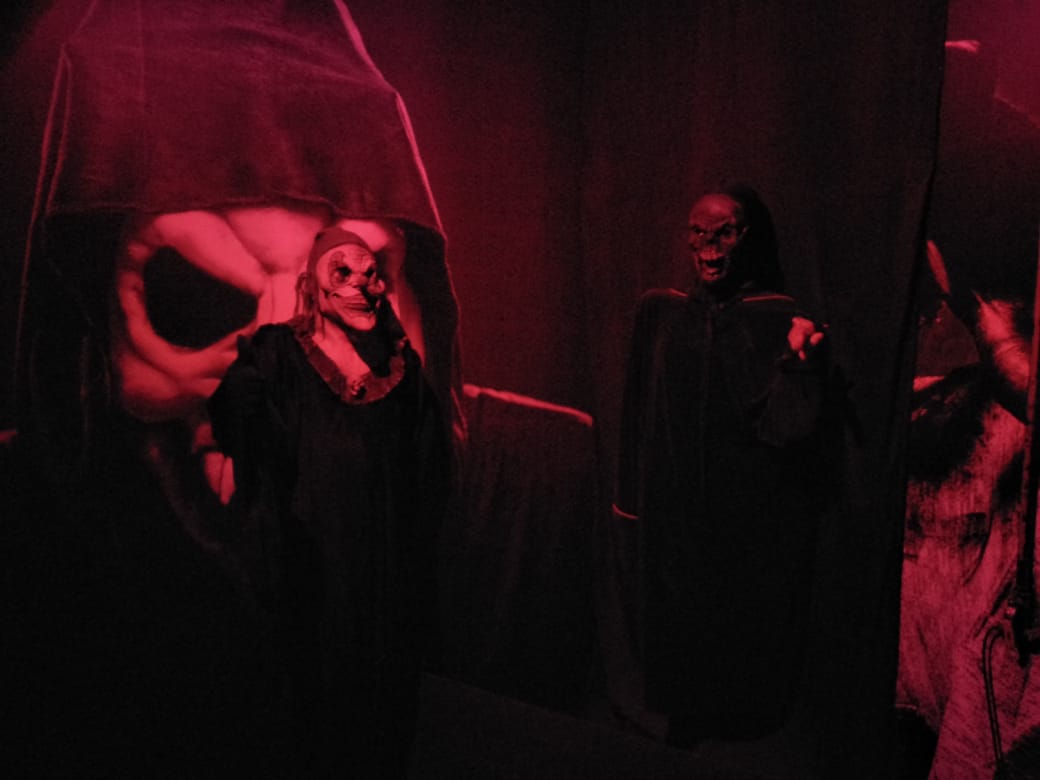 Here's a glimpse: Ali Gul Pir and Faiza Saleem actually tried out the experience. Watch it for real!
*Sorry, if it scares the life out of you!*
She insisted they leave immediately. It was scary. VERY SCARY! Do you like it? What do you think? It's nice, isn't it? What do you think?Watch Ali Gul Pir & Faiza Saleem's reaction inside our Haunted House – Ocean Mall.

Posted by XD Haunted Adventure on Thursday, February 22, 2018
The fact that every scene as you proceed is so unpredictable and scarier singles this haunted house from other haunted houses in Karachi. You never know what might happen next; making each scene unique and a nightmare as you pass through as the characters are incredibly creative and creepy.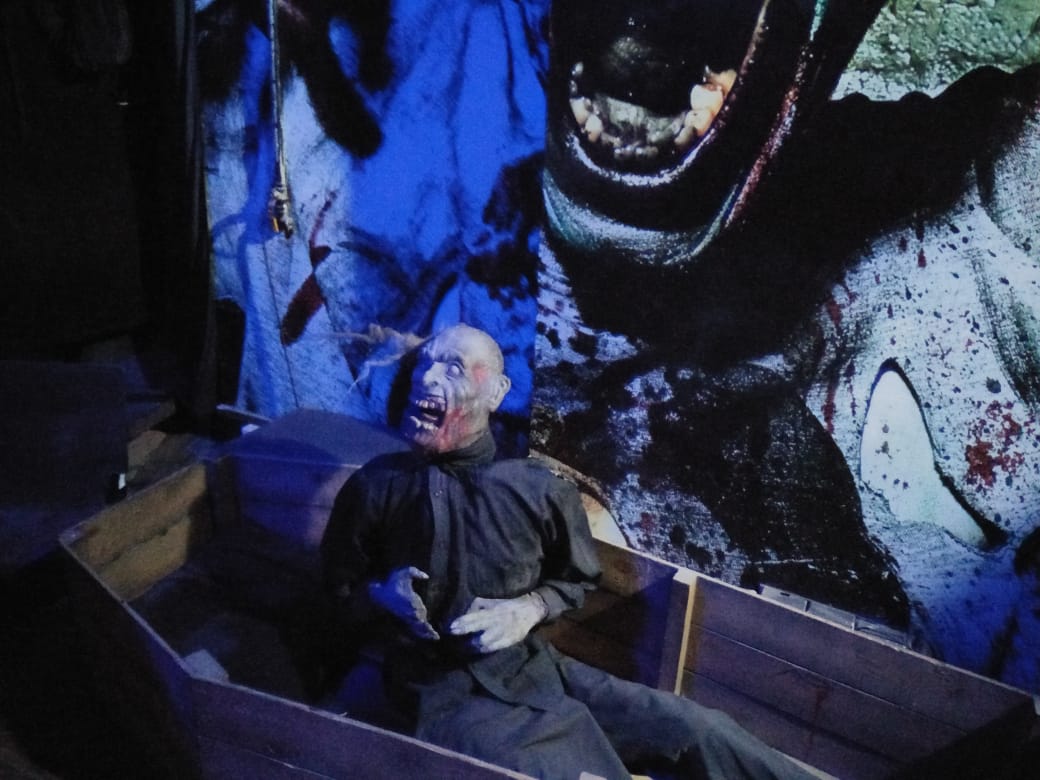 So if you're looking for a place to quench your thirst for a thrill with your friends and family, head over to XD Haunted Adventure at the Ocean Mall. Definitely, a perfect place with reasonable pricing to witness a thrilling experience with your group of friends and family.
AAAAAAND, GUESSS WHAAAAAT!
And guess what? They are giving free gift hampers to people who are posting their selfies which they took inside XD Haunted House or outside the gate of XD Haunted House. So, head towards their Facebook page if you want some exciting prizes!
If your excited self wants to dabble in more details, follow up here and here.