Typically, French fries are the side dish for a lot of meals. They are not only delicious but also an inexpensive side dish to round out a meal. But would you spend more than Rs30,000 on a most expensive plate of fries?
An upscale New York City restaurant has revamped the humble French fries. Serendipity3, in Manhattan, has set a Guinness World Record for creating the world's most expensive French fries.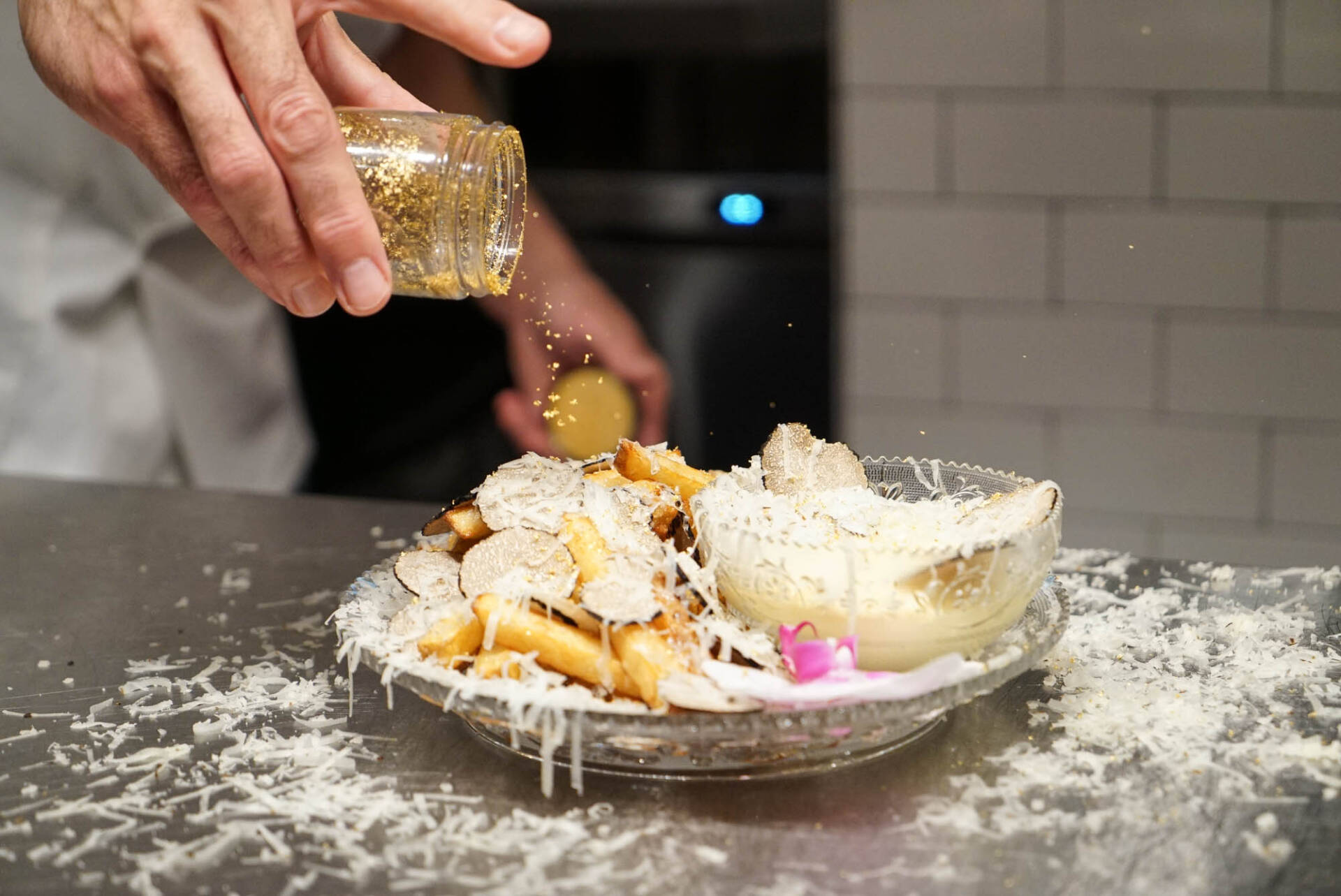 The dish, concocted by chef Joe Calderone and corporate executive chef Frederick Schoen-Kiewert, is priced at a whopping $200. That is about PKR31,804.
Why the hefty price?
The one-of-a-kind dish combines some truly premium ingredients, from pure cage-free goose fat from France to 23-karat edible gold dust – all with a heavy dose of truffle. Moreover, the fries are made from upstate Chipperbec potatoes, cut into chunky pieces.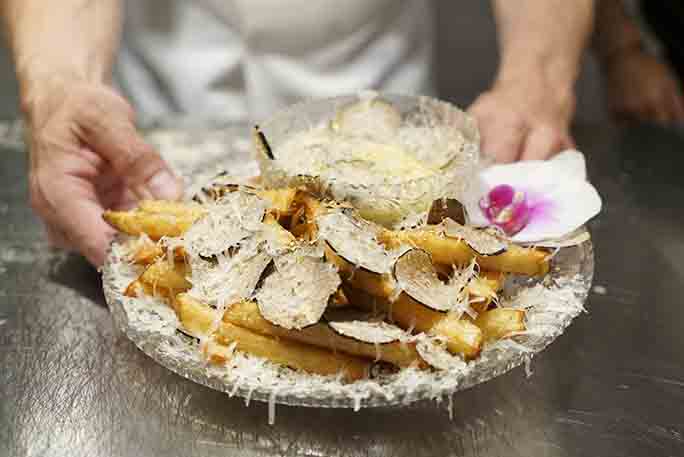 After being blanched, they are thrice cooked in batches of pure cage-free goose fat from France, for a crisp, crunchy texture. Toasted in truffle oil and topped with shaved black summer truffles from Italy, the fries are then seasoned with Guerande truffle salt, tossed in truffle oil, and finished off with edible gold dust.
Fries are served with Mornay sauce, which is made by melting copious amounts of truffle butter into a pan. To create a rich, velvety dip that resembles fondue, the sauce also includes flour, A2 100% cream, and Gruyere truffled Swiss raclette cubes. Of course, the presentation of the dish is key, which is why it is served up on a Baccarat crystal Arabesque plate, with a matching sauce bowl.
Check this out!
Looks quite fancy, right? Hence, the hefty price!
For a dish to qualify for the Guinness World Records, it must be available for purchase and purchased by an unbiased customer. A customer recently purchased the fries, making it a win for the restaurant.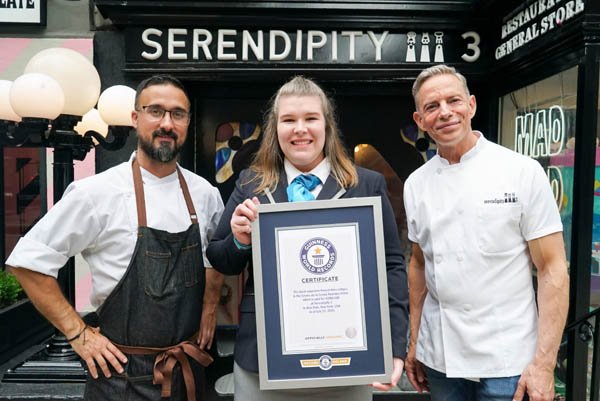 After being closed since the start of the pandemic in 2020, Serendipity3 reopened last week. Its menu features the most expensive milkshake, most expensive sandwich, and most expensive dessert. Would you try these out?
The restaurant used to have a branch in Dubai, where it was known for its signature frozen hot chocolate and foot-long hot dogs. Speaking of Dubai, did you know there is a restaurant there serving the world's most expensive biryani? Yep. It is for around Rs43,275!
Also, find out about the world's 20 most expensive food items that would empty your wallet away.
Story Courtesy: The National News
What do you think of this story? Let us know in the comments section below.