The Pakistani Women Football team's striker, Shahlyla Ahmadzai has been reported to have passed away following a drastic road traffic accident, according to Captain Hajra Khan's sister and multiple other sources.
According to an eye witness, Shahlyla was rushed to Ziauddin Hospital in Clifton after going through an accident in her 2016 Black Corolla.
Shahlyla Ahmadzai started gaining public attention after the women's football team successes brought joy to the Pakistani sport enthusiasts. The efforts of the entire team were celebrated and people associated a lot of positive expectations from the team after their wins.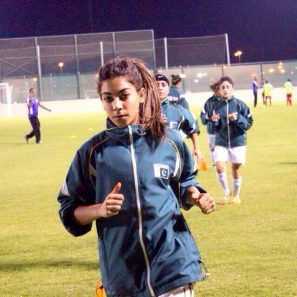 Shahlyla along with her best friend Hajra Khan, have represented Pakistan in Maldives and came back with laurels!
The news is yet to be updated. We pray for her soul's peace and sabr for her family and close ones.
Pakistan has truly lost a potential football superstar today!