Cricket is a game followed by millions around the globe. A game which was initially played only by men, but now this trend has changed especially in the last two decades when women's cricket teams have started to make their mark in the international circuit. The Pakistani team is led by the dynamic Sana Mir from the last seven years and the team has shown massive improvement. Mir has proved to be an undisputed leader of the team. Hailing from Kashmir, Mir who initially was going  for an engineering university eventually become a professional cricketer when her father inspired her and said that there are many women doctors and engineers in Pakistan, do something different.
The team is currently in India taking part in the World T20. So far they have played their first three group matches against India, Bangladesh and West Indies. With victories against India and Bangladesh, the women squad is in contention of playing the semifinals. A victory in the next match against England would take them through which is a massive achievement in itself considering the fact that the men's team is thrashed out of the tournament.
Despite of no major sponsorship, no extensive media coverage, the girls in green is still making the country proud. Let us see what the men's team can learn from the women's team.
1. Cherishing the Moments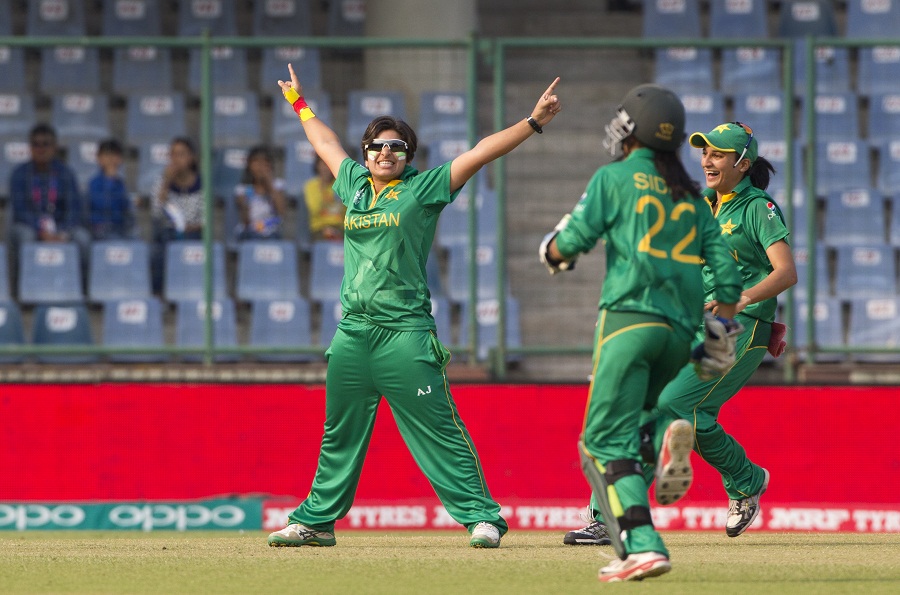 Source:- www.cricinfo.com
The women in green have shown that they are a group of free spirited individuals who enjoy each other's company. They appreciate the success of fellow players and show concern when someone is in problem. The team also know that they may not be a world beaters or a top ranked side, all they know is how to enjoy their game, how to showcase a fighting spirit and make the most out of the international exposure.
2. Determination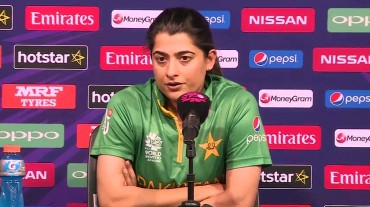 Source:- www.dailymotion.com
Words have immense power. Even though the next match is against former world champions England and when a question regarding being afraid from England came up. The skipper answered with full authority that they are not afraid of any team. She even proved her point that the team has shown immense improvement and cricket is played on the field not on paper. This shows determination and taking the next match with a positive frame of mind
3. Learning From Failures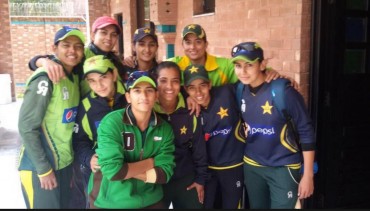 Source:- twitter.com
Once, while delivering a lecture, Sana Mir told the audience that how failures help in bringing you closer to success. She raised the point of listening to the critics attentively. This kind of approach has certainly helped Mir in getting the best results out from her team as despite of repetitive failures and set back in the past, the women in green are now being considered a strong contender for winning the title or even if they manage to play the semifinal, that itself will be major achievement.
4. Team Spirit – Motivating Each Other
After winning the match against Bangladesh, Sana Mir and her team received a huge applause from everyone present at the ground. As Mir walked in for the post-match press conference, she first allowed the player of the match Sidra Ameen to take her seat before she herself sat down. A big smile of Mir's face highlighted the quality of a good captain who motivates her players to take the center stage.
5. Patriotism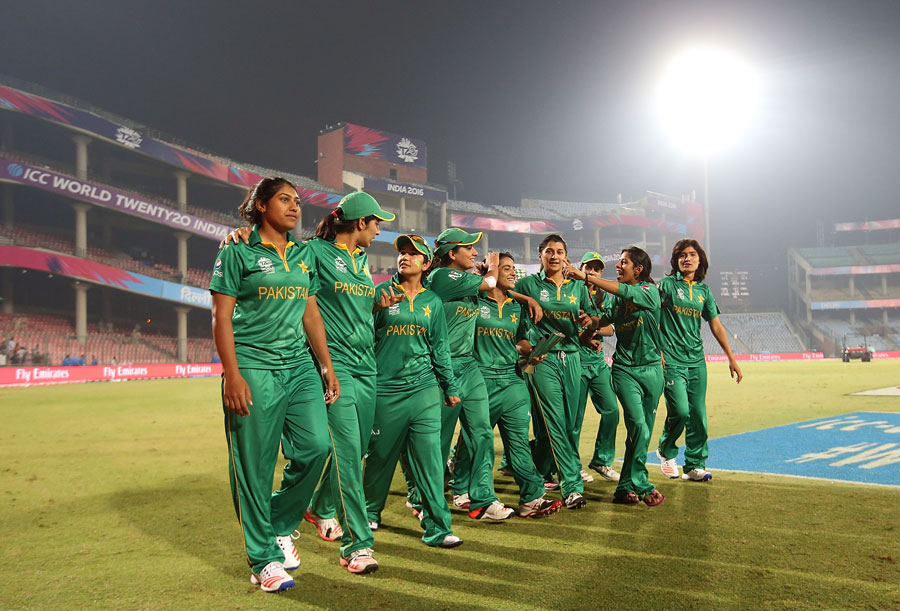 Source:- www.cricinfo.com
After winning against India, Sana Mir and her team gave a strong video message to entire Pakistani parents who have allowed their daughters to follow their own dreams specially for the girls who wish to represent Pakistan as a sportswoman or just serve the country in any respective field.
Mubarak Pakistan ??❤️ . This win is dedicated to parents of all Pak female cricketers for believing in us and supporting us to follow our dreams❤️??❤️

Posted by Sana Mir on Saturday, March 19, 2016
These are just few things, the Pakistan men's cricket team can learn from the women's team. Our best wishes are with the women's team. We certainly hope that what our men's team could not do, our women's team certainly can. Pakistan Zindabad!