WARNING: Some viewers may find the content of this story disturbing. Viewer discretion is advised.
Police arrested a woman for torturing and beating her mother-in-law in Karachi, it emerged on Wednesday. The shameless act of brutally beating an elderly woman has left us utterly speechless.
A video showing a woman beating her mother-in-law in Karachi city is making rounds on social media. The footage, just over a minute long, shows the monstrous woman hitting her helpless mother-in-law with bare hands.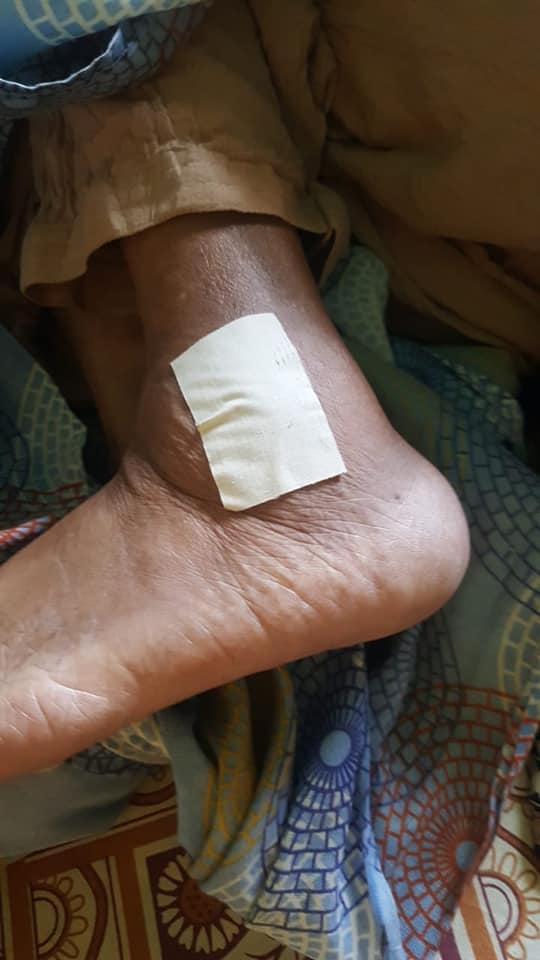 As it appears, the maid recorded the video in which the woman can be seen pushing and beating her mother-in-law. Moreover, she has witnessed her employer torture and beat the elderly in the absence of her husband. That too, not just once but many times which is why she decided to film her in the act this time on the sly.
On her mother's instructions, the woman, also attempted to kill her husband with a stick, the maid revealed.
According to the sources, the woman's husband filed a case against his wife for beating up his mother in his absence. He told them that whenever he used to return from work, he would notice new bruises on her mother every time.
As per the details, the husband was reportedly unaware of the continuous physical torture. Not until their housemaid revealed the torture his mother has been facing.
WARNING: Some viewers may find the content of this story disturbing. Viewer discretion is advised.
Here is the horrific video
Investigation is underway
As of now, a case has been registered at Boat Basin Police Station, and the culprit has been put behind the bars. In addition, further investigation is underway.
It is pertinent to mention that the incident was reported by a Facebook user who shared it on Halaat Updates. Further details are yet to be known.
Sadly, a lot of such incidents have surfaced in the recent past. Last year, a video posted by a girl Zoobia Meer surfaced on the Internet. She recorded her brother, named Arsalan Meer, in a shameless act of brutally beating his mother.
We could see his wife encouraging him to torture and ruthlessly hit his helpless mother in the video. Apart from this, the lack of mercy showcased in the viral video deeply shocked the entire nation.
Pakistani social media users were extremely enraged over the incident. Not only were they fumed by anger but they also demanded the unleashed monster to face the worst consequences of his actions. However, on offering a bribe to the greedy police officials, they set him free.
What do you think of this story? Let us know in the comments section below.