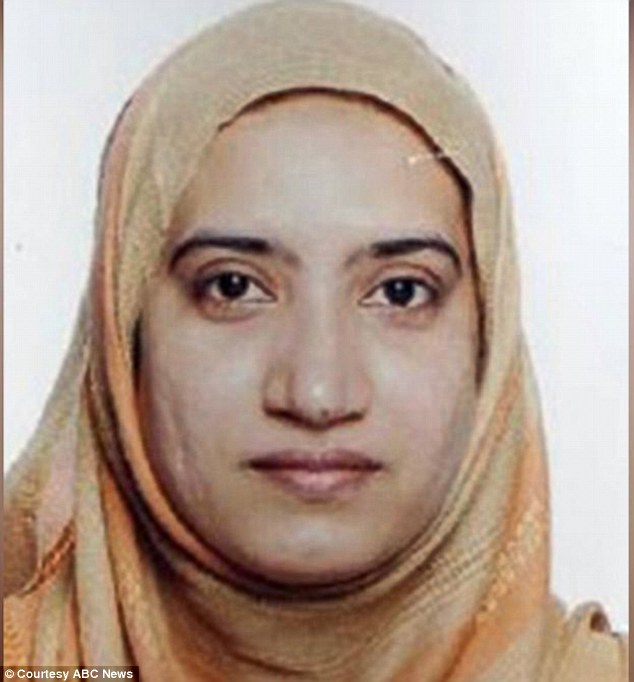 The woman who was involved in the ISIS inspired San Bernardino attack is connected to Pakistan's most notorious radical mosque 'Lal Masjid' and its cleric Abdul Aziz, according to American officials.
It was also informed by the sources that US officials handed over information to Pakistani authorities about Tashfeen Malik's links with Abdul Aziz and Red Mosque (Lal Masjid) in Islamabad.
The mosque is notorious for promoting violence and Pakistani authorities are now considering taking serious action against its cleric Maulana Abdul Aziz, after the disclosures by US authorities.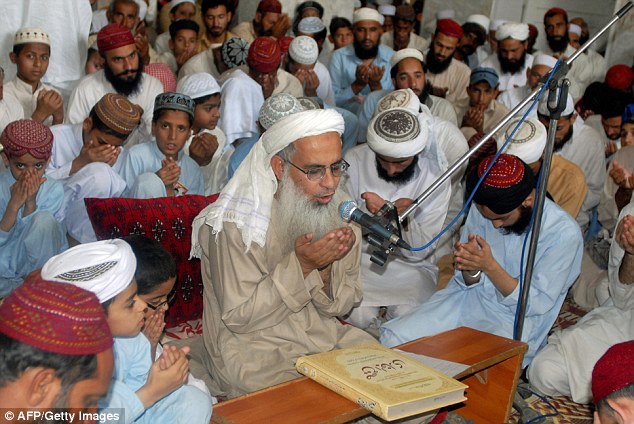 Currently, it is not clear how the US law enforcement agencies have connected Tashfeen Malik to the mosque.
Right after the San Bernardino attack, one of the US intelligence agency officials told the media that they were investigating Sayeed Farook's connections to terrorist groups abroad. He said: 'The United States will leave no stone unturned. This is what we do. If he has ever communicated with ISIS, al-Qaeda, al-Nusra, or any other known Islamic threat group, we'll find out.'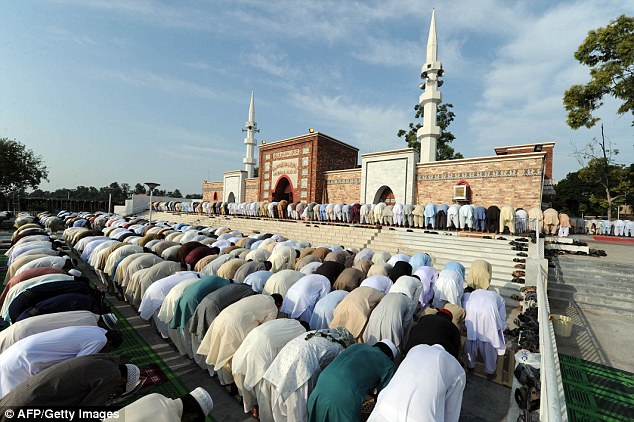 Tashfeen Malik is now known to have announced her loyalty to terrorist group ISIS shortly before the attack.
US officials have held crises talks with Shahbaz Sharif , brother of Pakistani prime minister Nawaz Sharif, at the high commission in London.
Sources report that the US had handed over 'some proofs' of links to the Red Mosque.
Further, it was reported that Pakistani senior authorities were seriously thinking of how to take action against Maulana Abdul Aziz, the chief cleric of the Red Mosque.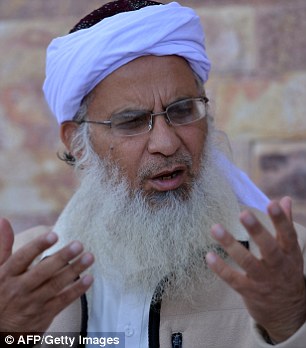 Tashfeen Malik was born in Pakistan and lived there until the age of two then. However she was raised in Saudi Arabia, where she lived in Riyadh where her father, Gulzar Ahmed Malik is thought still to live.
Saudi authorities reported that Tashfeen Malik had traveled back and forward between Pakistan and Saudi Arabia.
In 2010, she returned to Pakistan to study pharmacy at the Bahauddin Zakariyah University in Multan, Punjab. This city is believed to be where her family originally came from.
Her academic records show that she was a high-achieving student. However there are conflicting accounts of her educational achievements. It was reported that Tashfeen Malik completed a three-year master's degree in pharmacy but she was also registered in the fourth year of a D-Pharma degree in 2014, however she may not have completed it.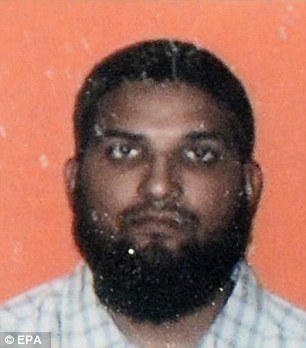 She arrived to US last year on a K-1 – fiancé's – visa and was given a green card after marrying Farook.
The couple was believed to have met online and married abroad, most likely Saudi Arabia. Sayeed Farooq's lawyer has denied that he had traveled to Pakistan.
The two married on 16th August in Riverside, California. The marriage documents reveal that her father was named as Gulzar Akmed Malik – however other records in Pakistan spell his middle name as Ahmed. Her mother name was Nasim Akhter.