Pakistan International Airlines, the national airlines of Pakistan is known for its reputation, which is somewhat nothing to be proud of. From poor airplanes to extremely substandard services, often we hear travelers making complaints regarding the airlines in general.
Despite the continuous efforts by the marketing team of PIA to ensure they are working on the services, the real service providers prove otherwise. It doesn't matter if you bring Momina Mustehsan to endorse the airways or any other celebrity for the matter – the service must be the utmost priority which PIA fails to provide.
According to Gulalai Ismail, a Traveler from London to Lahore, PIA Offers the Worst Services Which She Had to Experience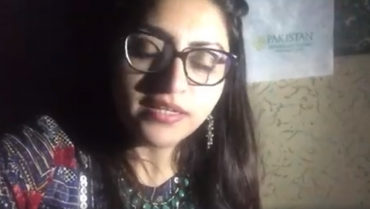 Gulalai shared how in a 7-hour-long flight, there must be means of entertainment provided to the passengers. However, the entertainment unit for her seat wasn't working and the airlines weren't doing anything about it.
She also shared how the airlines do not even have proper bulbs/lightning which could allow her to spend her time by reading a book. She shares the proof in the video by showing how neither the entertainment unit nor the lightning works when she tries.
What's worse is how when Gulalai asked for a pillow and a blanket which could allow her to sleep for the 7-hour long flight, the flight attendants revealed that they forgot to load the required means in the plane.
This isn't the first time anyone has complained about PIA – their services are eroding with the passage of time.
The passenger also shared that the attitude of the flight crew was extremely rude when she made complaints regarding the services she was provided.
Here's The Video She Recorded While Talking About the Poor Services of PIA: