Giving dowry to the girl at her wedding is a centuries-old sick tradition in Pakistan. Parents of the bride are expected to give cash, jewelry, or clothes to the groom's family as part of the marriage. It exists across all levels of our society.
Brides who do not meet the dowry expectations of in-laws are often humiliated and physically abused. In some cases, brides have been killed. While some girls stay unmarried, other families take out huge loans to satisfy dowry demands.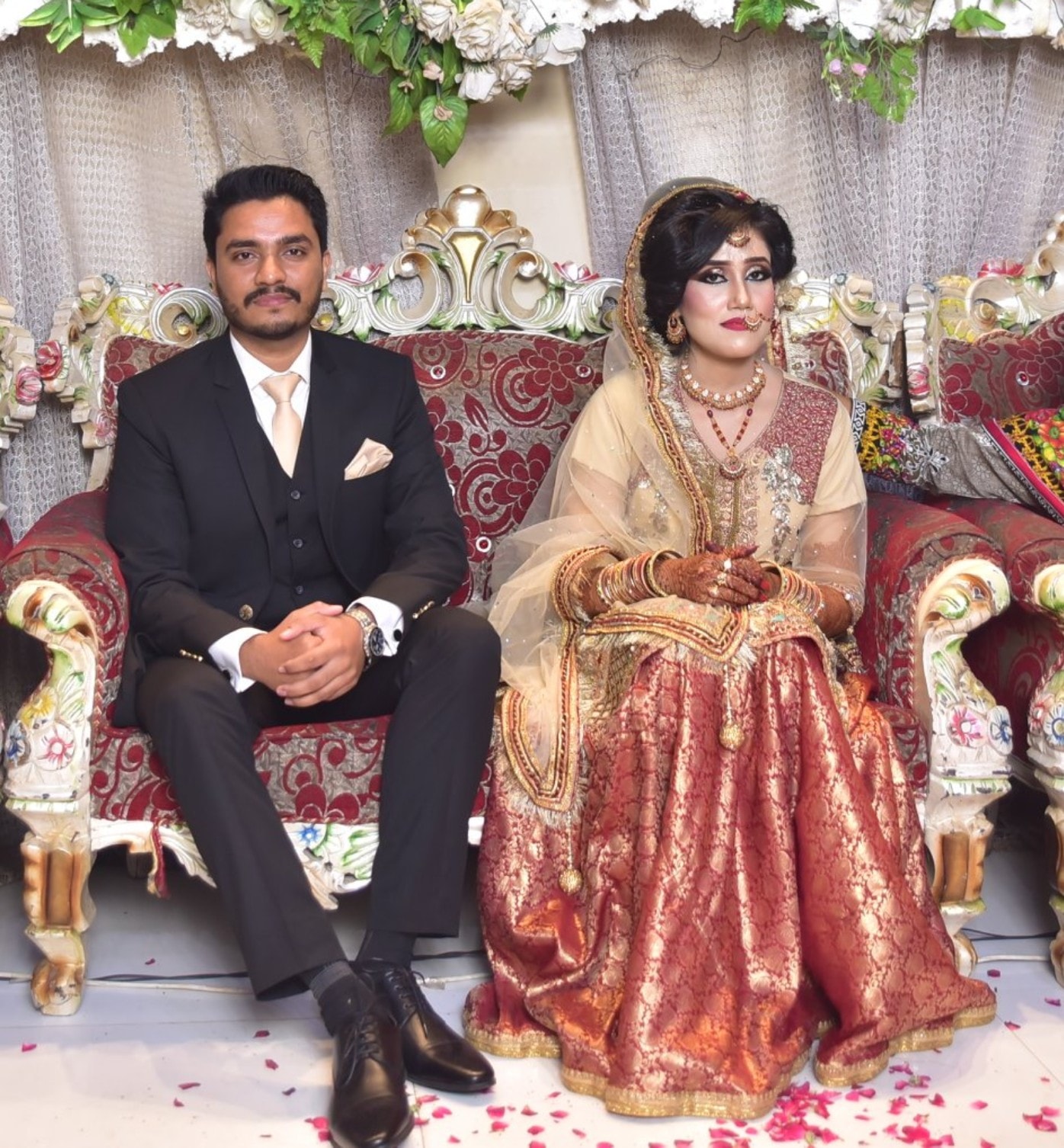 At times, what looks like a ticket to a new life becomes a life of forced labor, domestic abuse, or worse. Suitors sometimes steal dowry money, leave their wives stranded in foreign countries. In fact, in the most severe cases — force their brides into slavery or human trafficking.
In Fiza Humaim Shaikh's case, her fraudulent husband ran away to a foreign country after getting his hands on dowry. Fully disclosing her scam marriage, husband, and in-laws, the victim took it to social media and revealed her ordeal.
'For all you sisters, daughters & parents'
Humaim Shaikh – son of Yaseen Ahmed Shaikh – fled to UAE only after one or one and a half months of marrying Fiza. The accused married her only for the sake of dowry which too, was specifically taken on demand by him and his mother. Fiza revealed in a Facebook post that her in-laws still hold her dowry which she did not even once use.
His Facebook profile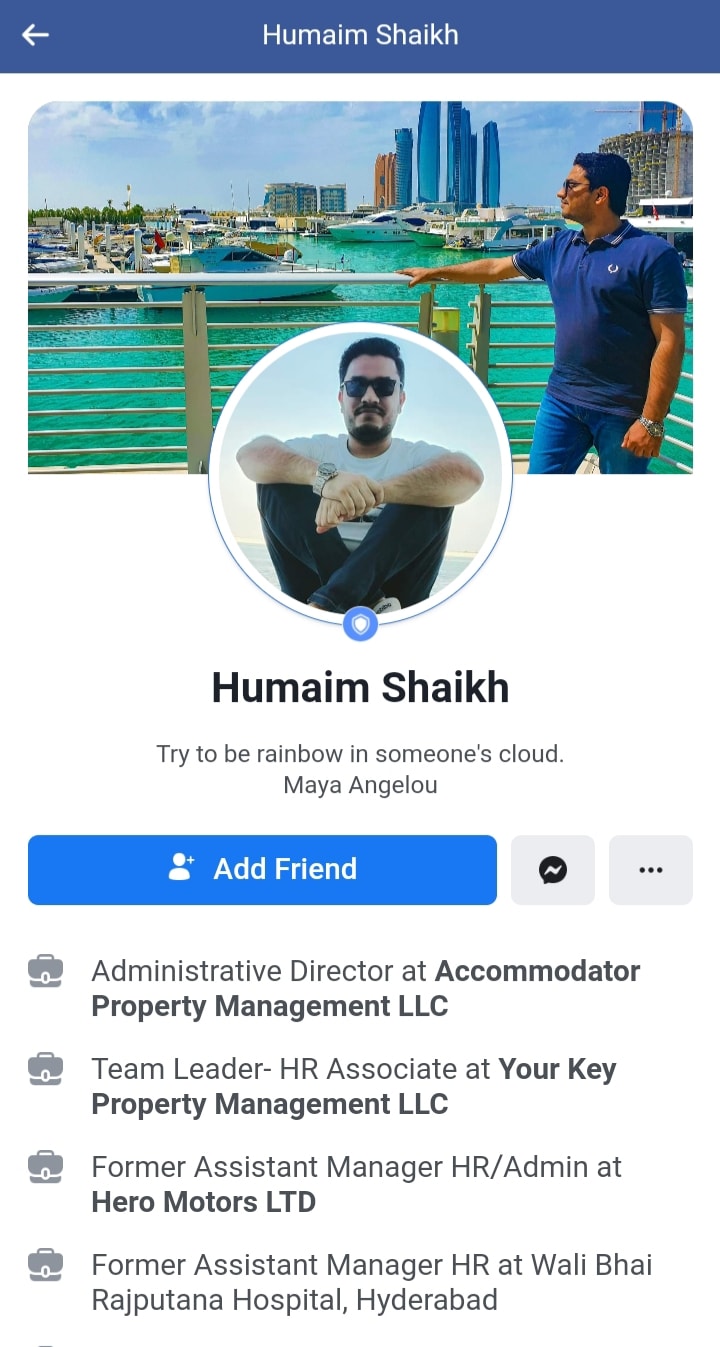 Taking it to court
Fiza claims that Humaim and his family now accuse her of hiding their child. "I have come forward before, but now my family and many others are waiting for the right time to initiate legal proceedings against Humaim and his family," she adds. "Warn your daughter and sisters to protect themselves from such money-grabbing families."
Fiza's mother wants her story to go viral so that others' daughters can be saved from such fraudulent families. Moreover, Fiza advises women to become strong enough to expose such frauds who trap innocent girls.
"The International Dawn Newspaper Court Notice" publication. Every single detail regarding Humaim is given," wrote Fiza as she posted. Hereunder are the details shared by her: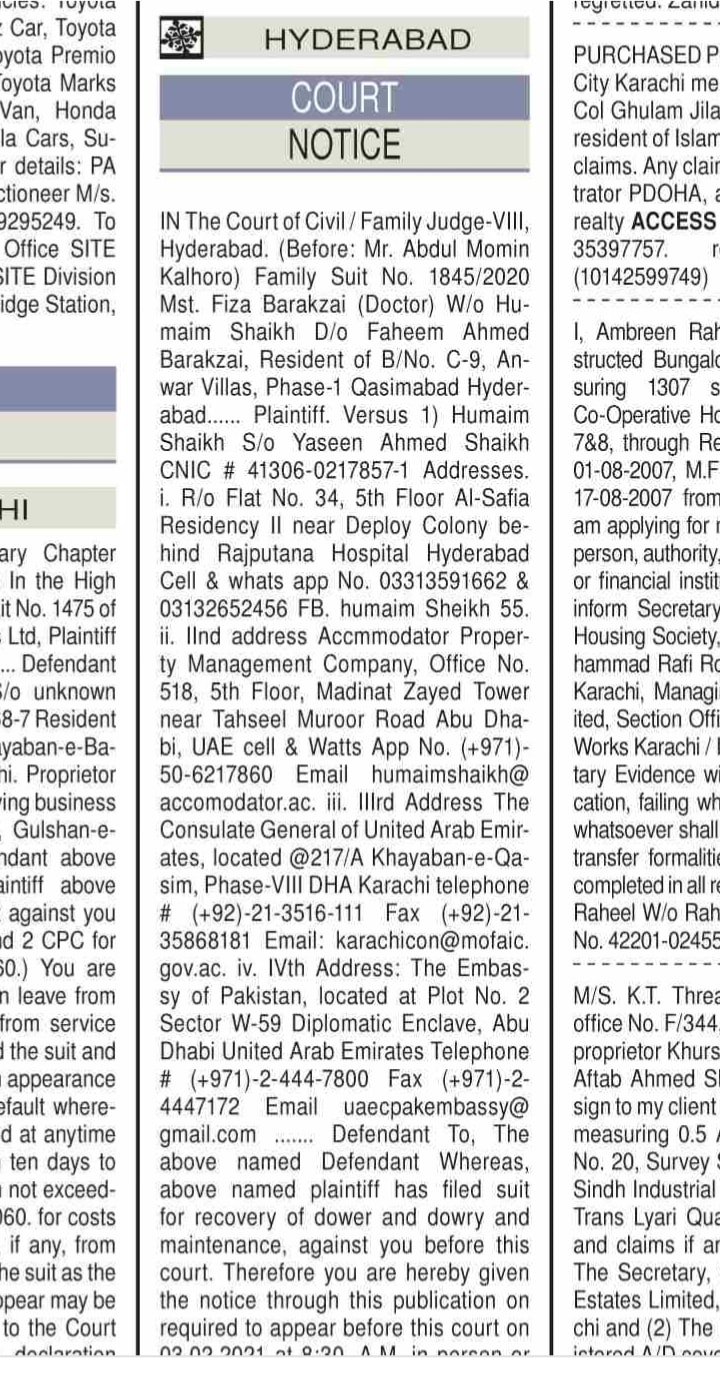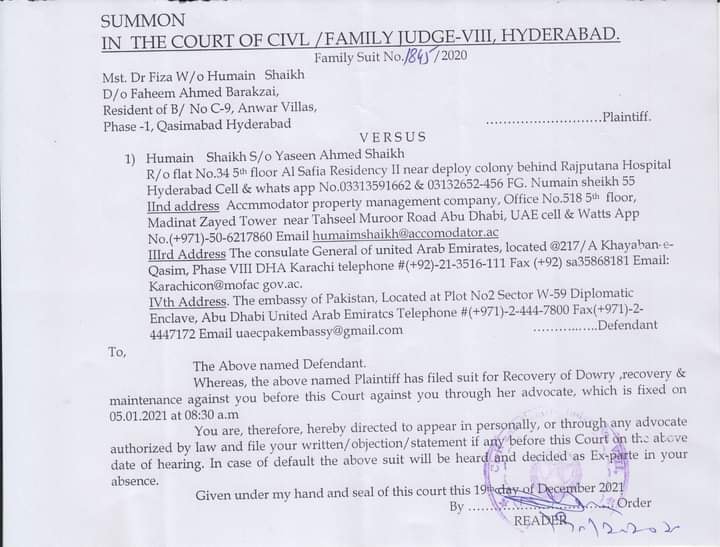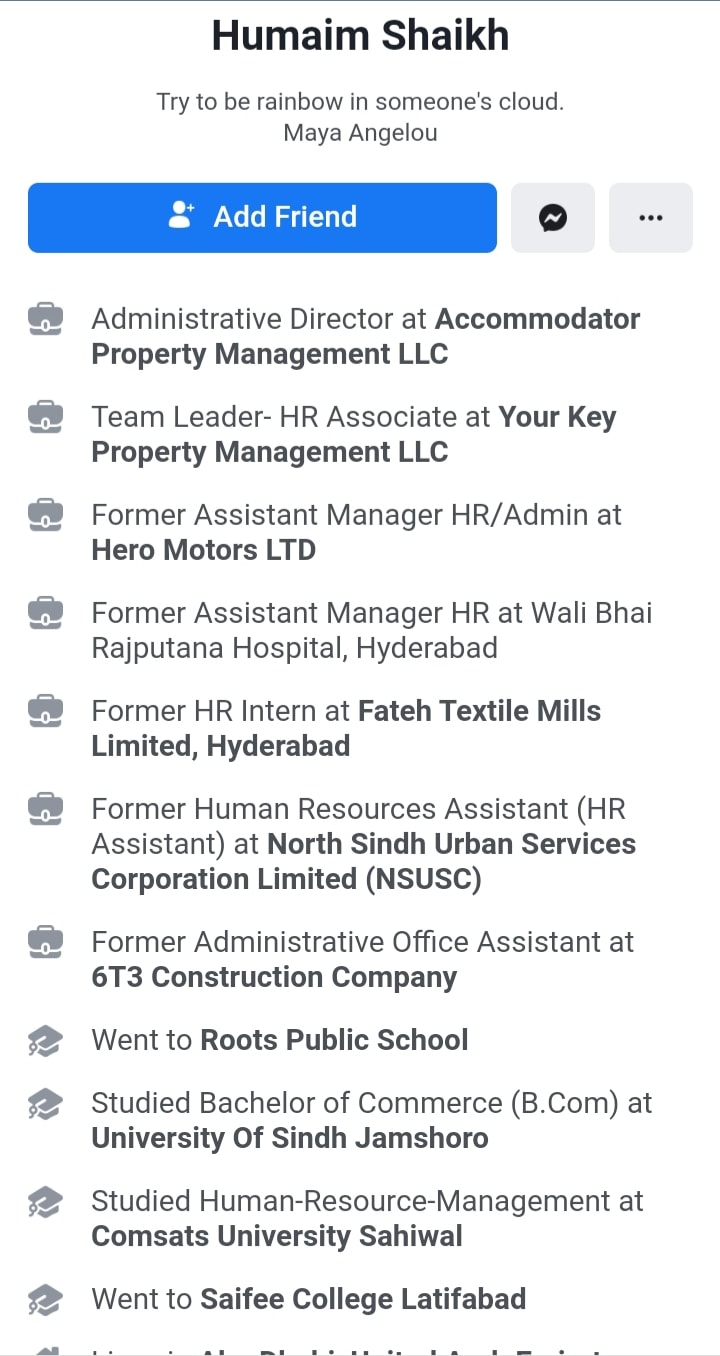 Fiza's original Facebook post
Dowry harassment is another means of abuse. Despite dowry being outlawed in Pakistan, men still go to great lengths to obtain dowry offerings.
In a rather awful and tragic incident, a 23-year old girl made a video before committing suicide. The demands of dowry by her husband and in-laws made her take away her own life. Marriages have rather turned into a materialistic transaction which continues to be a dilemma.
What do you think of this story? Let us know in the comments section below.