Today, women are more empowered than ever before. Aside from equal pay, women are also pushing for more respect and distance. Meanwhile, social media acts as a keynote of harassment and an unsolicited approach for women. A woman called out an HR manager for approaching her inaptly asking for adultery in exchange for giving a job.
Taking to LinkedIn, the woman, Numra Haroon called out the HR manager of Chapal Muhammad Yasir (who has now been fired) for proposing her to do adultery with him in exchange for a job.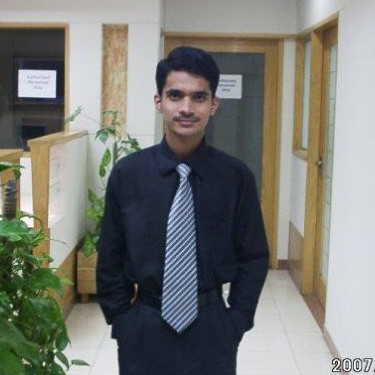 According to the candidate, he also asked her for a date which she plainly refused. Speaking to Parhlo, she revealed that other women also approached her on LinkedIn with similar stories.
Check out her conversation with the creepy HR manager
"Would there be any impact on our relationship if the interview results are unexpected? Can we talk about some other stuff for some time? Do you talk adultery?" the creepy HR manager asked the candidate.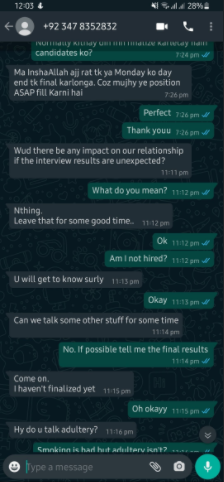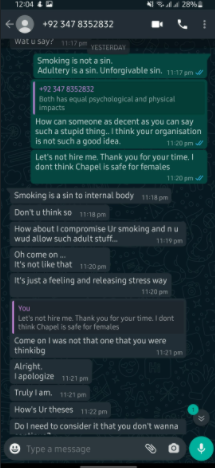 At this point, the man apologized and asked if they can "start again".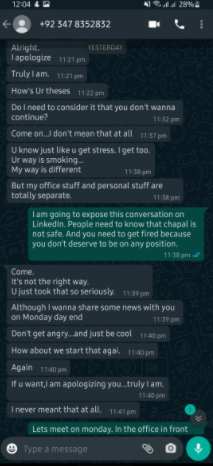 She added, "Let's meet on Monday in the office in front of your boss. I'll ask him to supply you with some prostitutes because I can't become a prostitute for their HR manager for a job". Despite all the proof, the HR manager responded that he "did not mean that at all."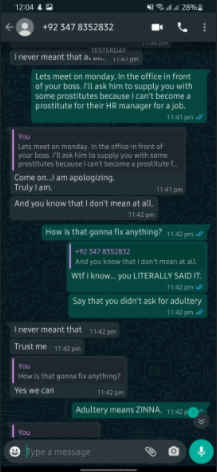 He denied ever mentioning zina, and said that he has a "vocab issue". He added, "I always respect the struggling and deserving ones. You can forgive me on account of my weak vocab. I am not good at vocab as you are…"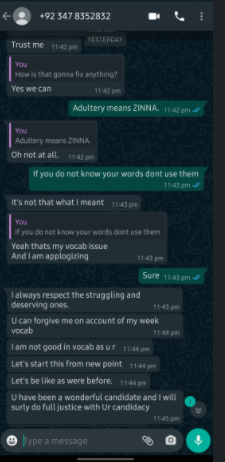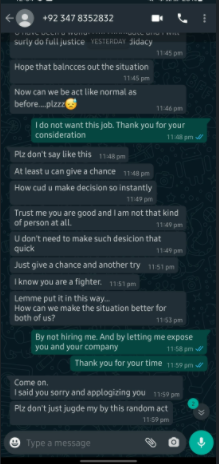 While he constantly asked for forgiveness, he remained in complete denial of his mistake. Dealing with the matter bravely, the candidate responded, "Let me make my brother ask your mother for adultery and then I'll make him apologize too. Let me know if anything gets okay. I do not need this job. Thanks". Regardless, he stayed adamant on his only mistake being a 'vocab issue'.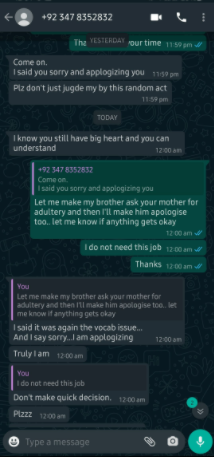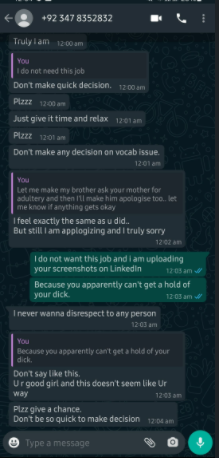 Chapal takes immediate action
Meanwhile, Chapal took action against the HR manager and terminated him. The company will also be helping the woman candidate with the legal matters against this harasser as she had filed an FIR against him.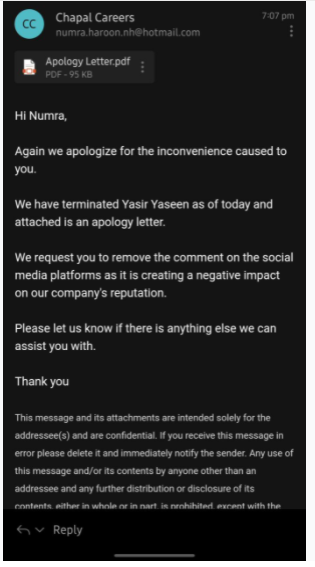 Interestingly, after Haroon exposed him, Yasir posted on LinkedIn that he lost his mobile phone and any calls or messages from his number should be ignored. What a loser!
Unfortunately, this is not an isolated case. Previously, a woman called out different men for approaching her on LinkedIn. In another similar case, an employee of a Pakistan bank harassed a woman with messages and video calls after she opened a bank account.
What do you think of this story? Let us know in the comments section below.