An alleged murder, decapitation, and dismemberment occurred at an apartment building on Abdullah Haroon Road in the Saddar area of Preedy police station on Monday.
Police suspect that the wife of 70-year-old Sheikh Sohail killed him, South District SSP Zubair Nazir Sheikh said.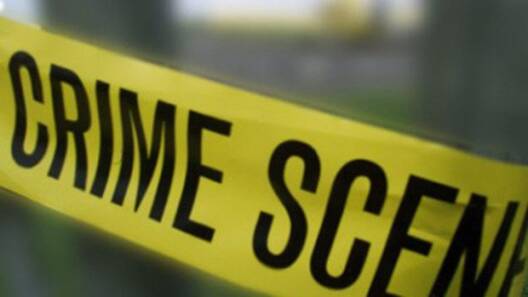 Rubab, the deceased's wife, was arrested at the crime scene with blood on her hands and clothes, SSP Naz said. She confessed to her crime in a video statement, however, police will conduct a thorough investigation, the SSP added.
"Sohail was allegedly killed by his wife and his body was found in pieces inside their residence," he stated. "Police have arrested the suspect and collected evidence from the scene and a further investigation into the incident is underway."
Meanwhile, Preedy police station officials, who had reached the crime scene to arrest the suspect, said that it was unlikely that the suspect acted alone. "It is hard to believe that a woman killed and dismembered her husband alone," a police officer said.
He added that Rubab was dazed as if she was intoxicated and could not speak clearly. However, the police investigator said, things will become after a complete investigation.
Family members of the victim, according to the police, have denied that Rubab was Sohail's wife. They claim that Rubab had come to their home near the Tariq Road a year-and-a-half ago and claimed that Sohail was her husband and that he should bear her expenses and give her an allowance a Muslim woman deserves under the Naan Nafqa clause.
Confession of the suspect
The woman initially denied the murder, saying she was the victim's wife. However, there were bloodstains on the woman's hands and clothes and all the evidence was against her.
Later she broke down during questioning at the precinct and gave a video statement confessing her crime of slaying her husband, decapitating him, and dismembering the body.
In the video confession, the accused said that the victim was an abusive tormentor who forced her to live with him but his family never accepted her as his wife.
"Sohail used to threaten me that he would implicate my father and brother in theft cases and forced me to stay with them," she said in her statement. "When I would protest, he would threaten to kill me."
Rubab further claimed that whenever she resisted Sohail, he would show pictures of corpses, and tell her he would slay her just like that. Preedy police have registered a case of premeditated murder against Rubab on the complaint of Sohail's son Sheikh Shahid.
Read More: Lahore Woman Kills Husband With Lover's Help To Get Married & Cover-Up Her Affair
What do you think of this story? Let us know in the comments section below.