In the wee hours of Sunday, a huge fire erupted at Hafeez Center, a commercial hub located in Lahore. To our dismay, the moral decay of the modern world has gone to a level where the loss of human life or suffering of others does not evoke too many emotions. This can be seen from the abhorrent pictures of a woman, who appears to be 'chilling' at the site of the catastrophic incident.
As the news of the fire was flashed, a large number of shopkeepers rushed to the spot. They literally were crying and making a lot of hue and cry. A few of them also started Azans for seeking mercy while seeing the magnitude of the fire.
The people that were trapped had rushed towards the rooftop of the building. All the building even the rooftop was filled with thick smoke. The high flames were also rising up to the rooftop. From there they had been screaming for help while crying. The building and its surroundings were literally showing apocalyptic scenarios.
It was a horrible scene. Yet somehow, a grown woman, was spotted 'chilling' and enjoying the ghastly incident, and taking pictures. How barbaric! While people were fighting for their lives, and mourning over their losses, she was busy capturing her pictures.
Here are a few pictures that were shamelessly shot
Well, here one can say that for the sake of reportage she was capturing the incident.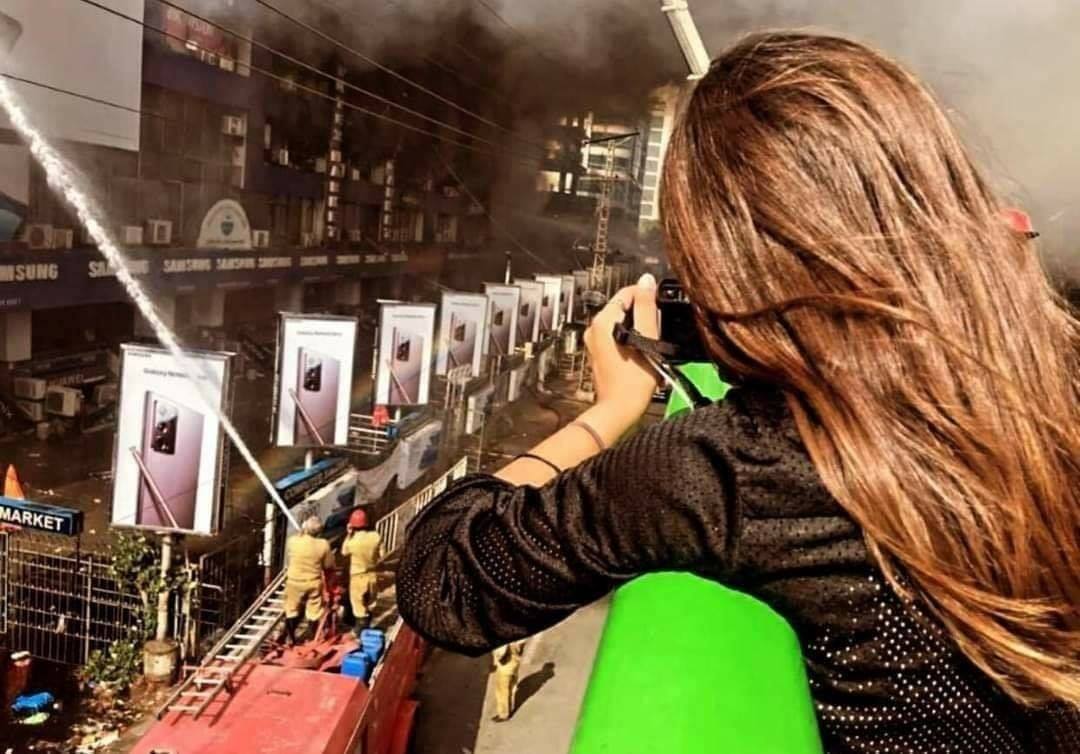 But, what is this??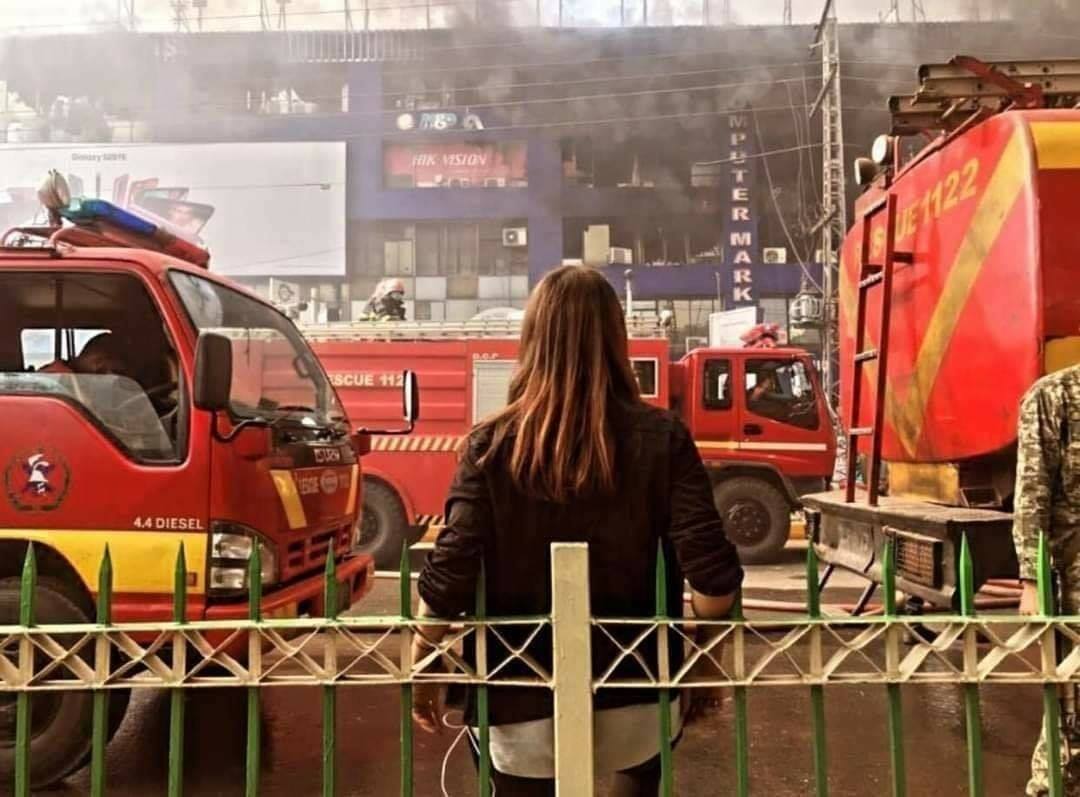 How insensitive does one have to be to act this way?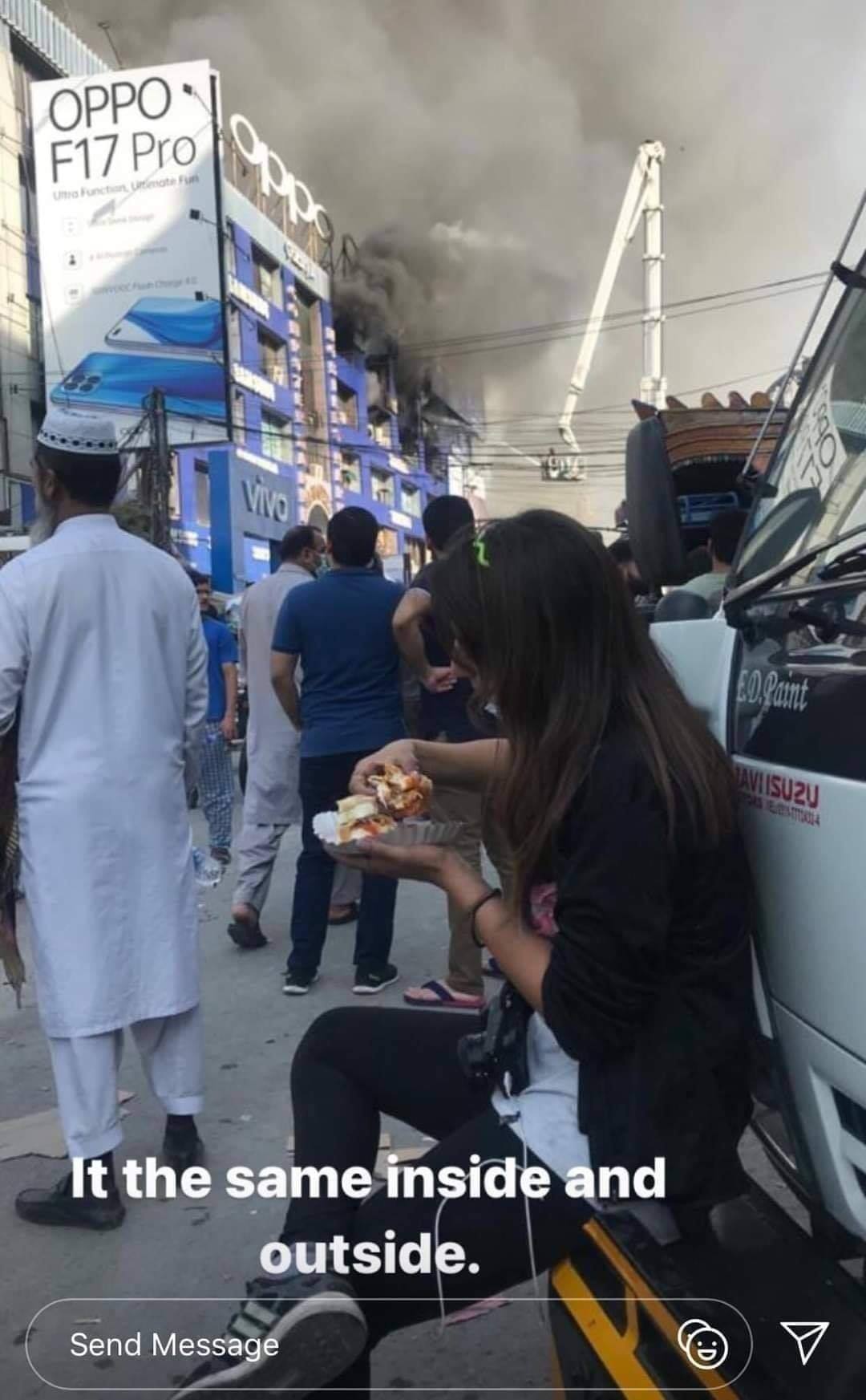 Just. Unbelievable…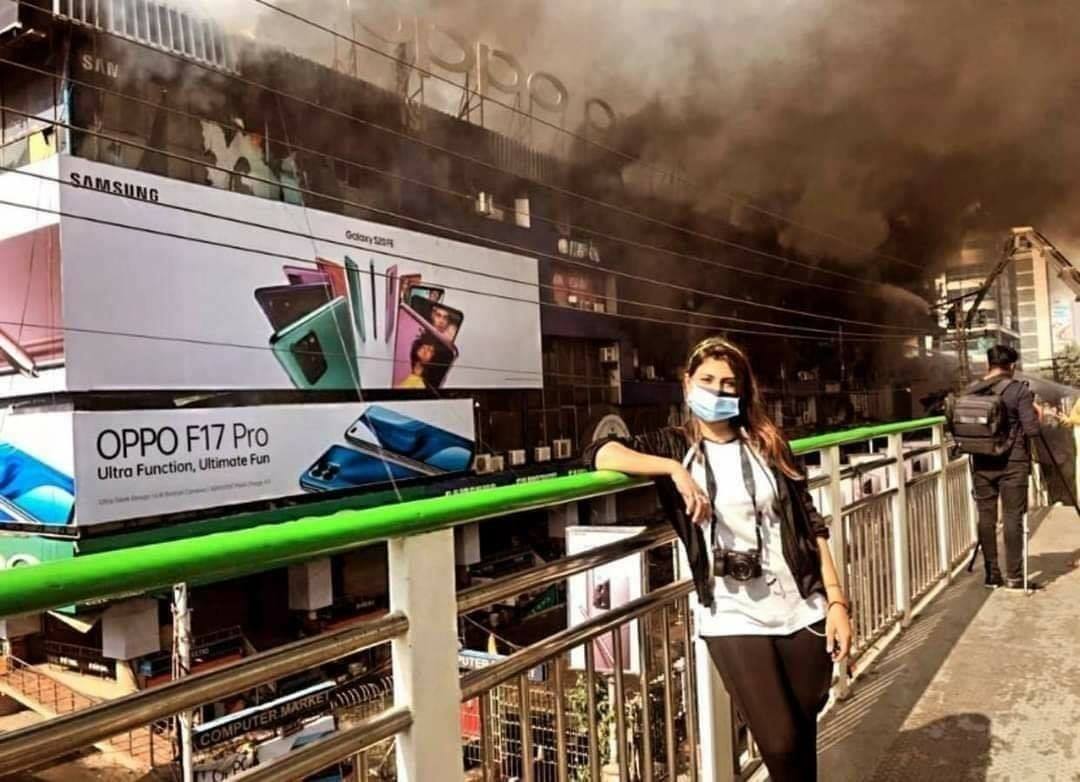 This is blatantly outrageous! Can she not see the helplessness of the people while she enjoys the 'aesthetics'?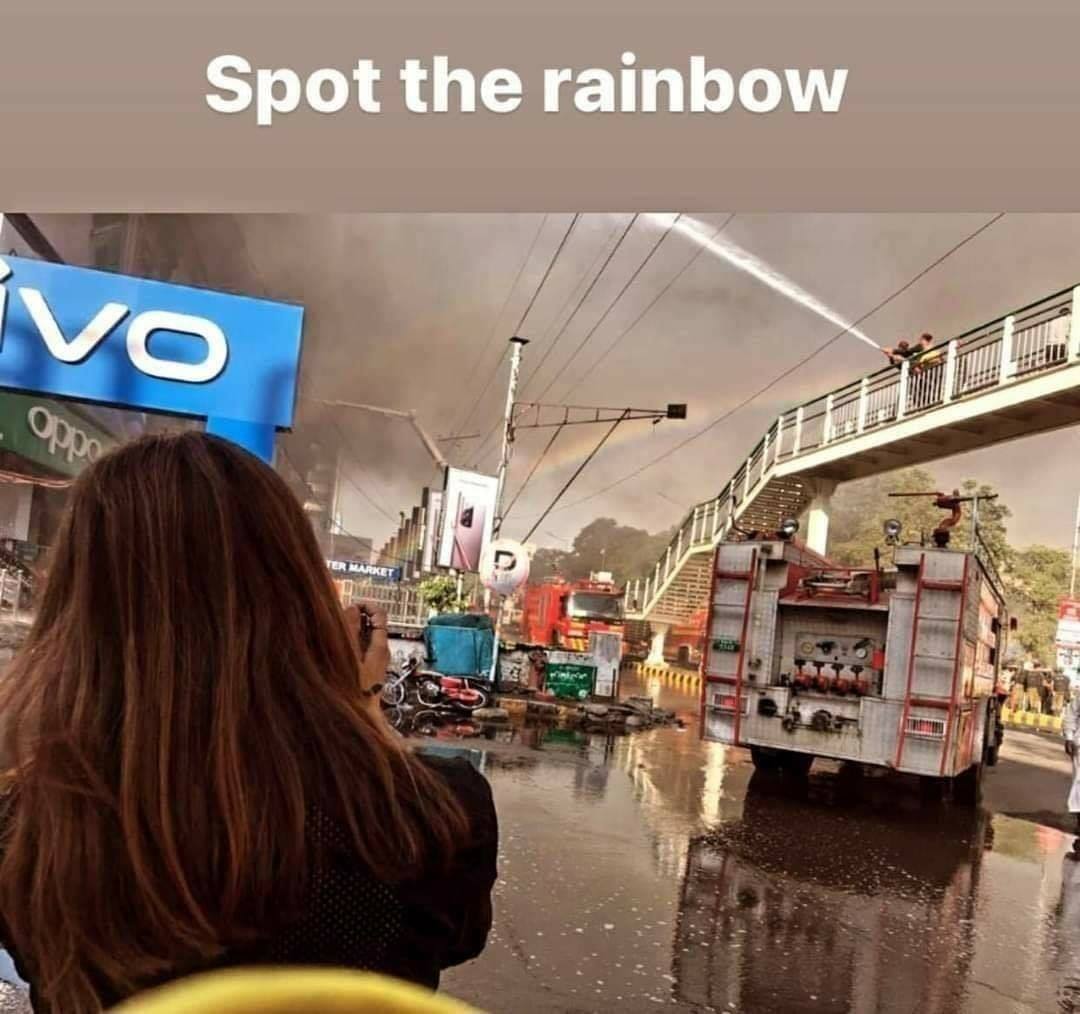 Leaves us speechless…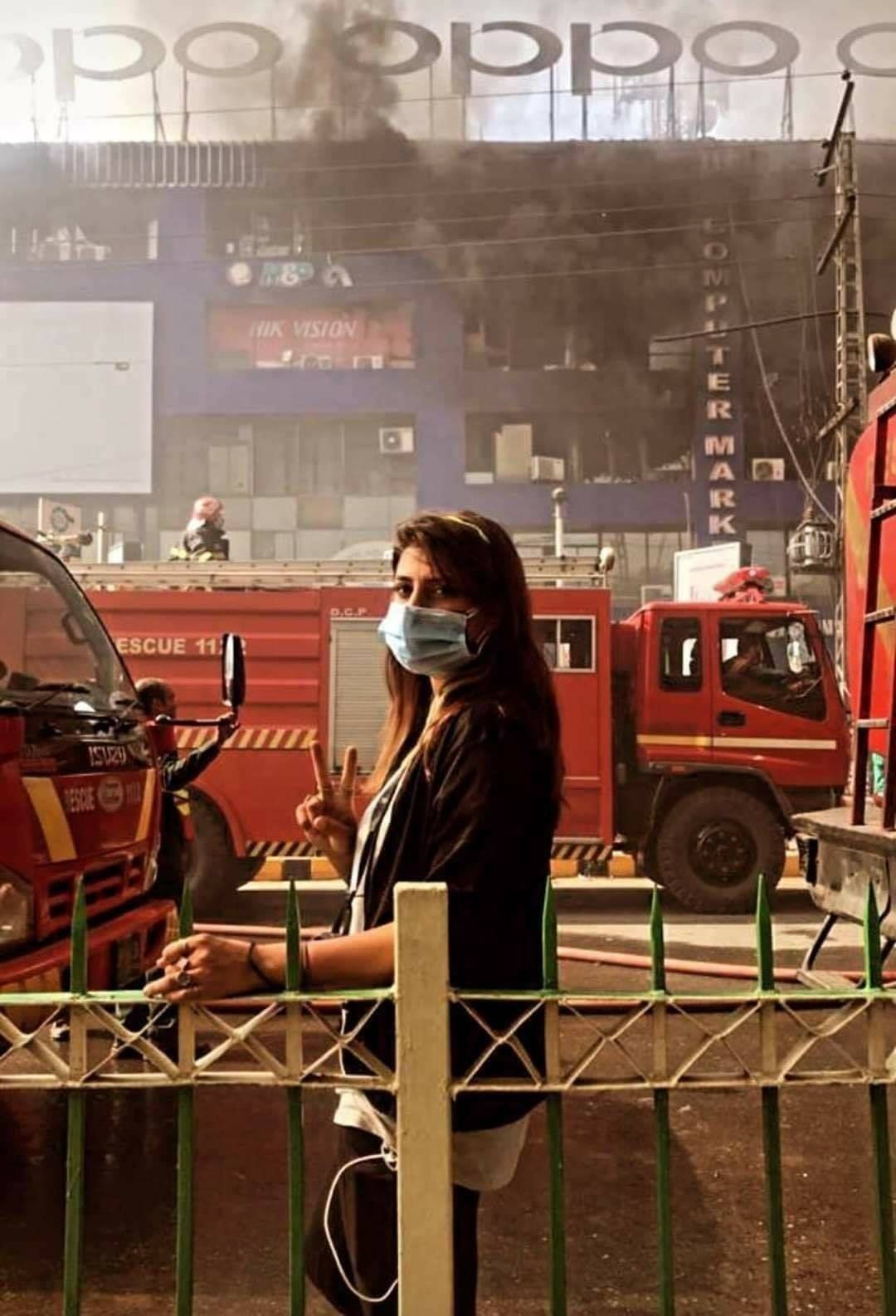 If this isn't the harsh reality of life… People love to rub salt into the wounds of others. Let her 'chill', we dare say, let her make her own memories. After all, what did she have to lose? Nothing, right? Let those who are suffering mourn, why should she bother to empathize with them? Such a shame!
Subsequent to receiving so much backlash from the social media users, the woman apologized for her insensitive behavior.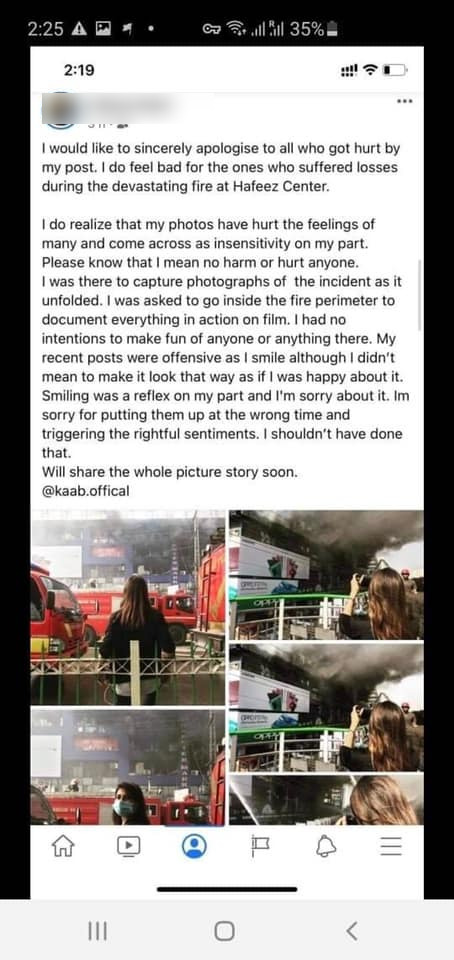 So far, no loss of life has been reported. However, it is being said that many electronic items worth millions have been destroyed by the flames.
A few years ago, a similar incident took place in Karachi's Saddar. The entire area was reportedly covered in thick black smoke.
Read More: Massive Fire Erupts In Karachi (Gulshan Block 9)! [Exclusive Video]
What do you think of this story? Let us know in the comments section below.