Sometimes, someone works so hard for something regardless of any recognition or laurels. These people just work hard for the sake of their passions and leave the words of appreciation behind.
Ahmed 'Wolverine' Mujtaba is one of those people. Called Wolverine due to his resemblance to the famous X-men character, Mujtaba hails from the city of Quetta and has been making waves in the MMA world owing to his unbelievable track record.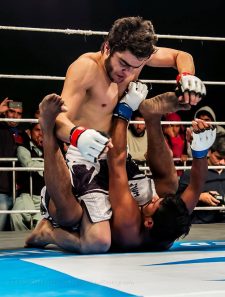 Ahmed "Wolverine" Mujtaba is Pakistan's undefeated MMA fighting champion at the moment. He recently improved his current record to 8-0 by defeating Singapore's Benedict Ang at Singapore Indoor Stadium.
His winning streak of 8 is the best in Pakistan and he is being quickly considered a threat to the entire world of Mixed Martial Artists. His training and hard work have kept him away from his family for a long time and he has often missed many great occasions in the family because of it, but Ahmed expresses how much he loves what he does and that this is the part and parcel of his success.
The 23-year-old started training for this sport as means for self-defense in the increasingly dangerous conditions in the country.
Ehtisham Karim, his coach, expressed how he has given up on the government for support and recognition
Since all the attempts had been futile in the past, Ehtisham explains that it is better to do things on their own. And if in case, nobody steps up to support them, Ehtisham resolves to support Ahmed himself. He said that he would not want a talent like him to go to waste.
When will our government start recognizing our talents in sports other than cricket!
The support of your government does make things a bit better, but our government does not care about anything other than a few sports at hand. Maybe his success and the laurels he wins might convince someone to consider something.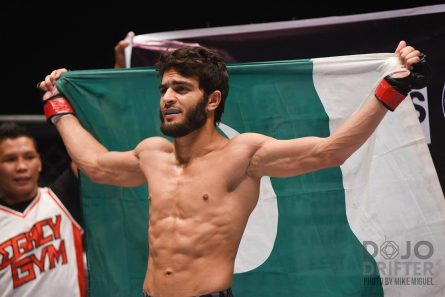 We wish Ahmed Mujtaba all the best and we want to tell him that the entire country and its people are standing beside him in his support!