The spot fixing fiasco had left the Pakistan in debacle and we didn't have anyone to fill the position of opener left vacant after the departure of Salman Butt from the team. It was the time when we saw a batsman with immense talent who took charge as the opening batsman. It was none other than Mohammad Hafeez. After 2010, Mohammad Hafeez has remained the opening batsman of Pakistan in all three formats of the game.
Before 2010, Hafeez had failed to prove his form with the bat and he didn't deserve to be included in the team when. Hafeez was given several chances but with every chance, the criticism on him soared. After the induction in the team in 2010, he went on to perform brilliantly against the teams like England, South Africa, and New Zealand. We witnessed the whole new Hafeez. His technique and temperament had improved. The improvement was conspicuous as he became Pakistan's permanent opening batsman on the basis improving batting average which touched 40 a well at one point. The fact is Hafeez has performed brilliantly as the opener as compare to other positions he has played. This is the reason why he is still considered an opening batsman though he seems to have changed his batting spot.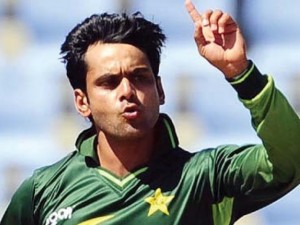 Owing to Mohammad Hafeez's consistency in the performance, even the senior player like Shahid Afridi endorsed him as an instrumental team player. When Shahid Afridi's form dropped down couple of years ago, Hafeez occupied his place by becoming Pakistan's full-fledged all rounder and many matches for Pakistan. Before World Cup 2011, Mohammad Hafeez won 14 Man of the Match awards that also includes one won in Cricket World Cup 2011's quarter final. There is none in his comparison to him in winning the man of the match wards at that point. Hafeez currently enjoys the top rank in ICC's best all-rounder rankings. Despite achieving so much for Pakistan, Hafeez is currently over looked by many Pakistani fans and sports journalists, many a times blamed for being selfish in the game. Nobody seems to realize that Hafeez is balancing factor in the team and key to Pakistan's success in Cricket World Cup 2015.
Hafeez cricket career has been pure of any controversies or any match fixing blames. Mohammad Hafeez truly embodies the spirit of the game and this was the reason he was nominated for the Spirit of Cricket award in 2012 for showing sportsman spirit by not claiming the bogus catch against England. Considering how our players have given us global recognition in terms of cricket scandals, it was quite a great moment of pride for me to see a member of our team being nominated for the award.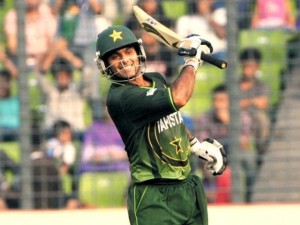 Mohammad Hafeez became captain of T20 four months before the 2012 T20 World Cup owing to his brilliant form when he took over captaincy from Misbah-ul-Haq. Mohammad Hafeez proved his captaining acumen when he took the Pakistani tem to the semi-finals of the T20 World Cup. Under Mohammad Hafeez's captaincy in T20 World Cup 2012, Pakistan defeated bi teams like Australia, South Africa and even defeated the T20 Champions West Indies. Pakistan owes its victory against India in India after long period of four years to Mohammad Hafeez's smashing batting. Mohammad Hafeez achieved record of becoming most successful captain of Pakistani by winning highest number of matches and bringing Pakistan to the 2nd rank in the ICC rankings. Mohammad Hafeez stepped down as captain taking responsibility for the team's defeat in 2014 T-20 World Cup. It was a happy moment to see the Mohammad Hafeez voluntarily resigning from the post of Captaincy without spiraling any controversy of which we haven't seen any precedence in Cricketing history of Pakistan. This gesture of Mohammad Hafeez disappointed great Imran khan and he asked him review his decision.
As the Mohammad Hafeez resigned from captaincy, Pakistani team seemed to be victim of internal politics and adverse effect was seen in the form of Pakistan losing ODI series against Australia. The ill timed hand injury prevented Mohammad Hafeez to participate in the recent ODI series against Australia and when the top order crumbled, the need of Mohammad Hafeez was conspicuous. Mohammad Hafeez formidable batting attack and economical bowling of 10 Overs were dearly missed. Mohammad Hafeez has always proved effective against the left handed batsmen and as Australian top order batsmen are mostly left-handed, he would have picked crucial wickets. In Mohammad Hafeez's last series against Australia, he scored 99 runs in three matches and took 6 wickets of important Aussie players such as Michael Clarke and David Warner. Mohammad Hafeez always balances with the ball when he fails to perform with the bat. Mohammad Hafeez's wicket to wicket tight bowling spells frustrated the Australian batsmen and they loosed the wickets frequently.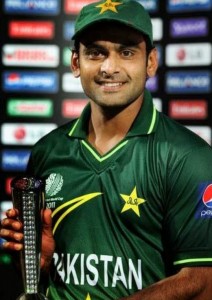 Mohammad Hafeez did not perform well in the test series against Australia but that doesn't defy his importance for the team in upcoming matches including the Cricket World Cup 2015. Big players go out of form, but they get back in it if given the chance they deserve. Virat Kohli failed to perform in series against England but he was given chance to continue playing and he returned with the bash against West Indies in recent series when he scored half century and century. Mohammad Hafeez needs that space too and it is time when we remembered his great performances and boost his morale to come back in series against New Zealand. We can't miss the all-rounder like Mohamad Hafeez for the Cricket World Cup 2015 as his experience in batting would be useful on fast-tracks of Australian pitches and his spin attack would be hard to face for opponents. Mohammad Hafeez is truly an unsung hero of Pakistan Cricket. It is the time when we accept and applause his performances and supports him to get back in form and lead us to victory in Cricket World Cup 2015.