The US elections 2020 are taking all the limelight from across the world. As the US is the powerhouse of the world many nations are avidly waiting for the election results. Similarly, Pakistan, the long term ally of the United States is also looking upon the next president.
If Joe Biden wins the election, Pakistan would see certain changes in US Pakistan relations. Trump being a republican adopted some strict measures across the world which also affected Pakistan. Be it the loss of aid or certain caustic remarks of trump against Pakistan, it hit the relationship between the countries.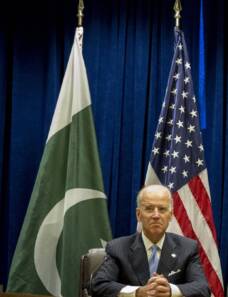 Besides, Biden has been a diplomat and has had amicable relations with Pakistan. In 2008, Pakistan had awarded Biden with its second-highest civilian honor, 'Hilal-e-Pakistan'.
Moreover, it was the brainchild of Biden and Senator Richard Lugar to bring $1.5 billion non-military aid to Pakistan. In addition, the Pakistani government also awarded the 'Hilal-e-Pakistan' to Lugar.
The win of Joe Biden will help Kashmir cause
The world knows what is happening in Kashmir after India revoked article 370 from its constitution. However, sadly, the world is reticent about the issue. If Joe comes into power, India cannot go away with the human rights violation in Kashmir.
Dr. Ashok Swain, a Professor of Peace and Conflict Research at Uppsala University, asserts the same fact. He said, "If the former vice president Biden is elected, India will not be able to get away with the human rights violations in occupied Kashmir."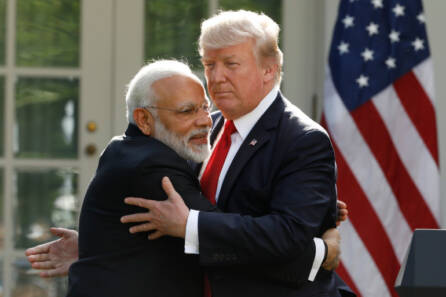 He added, "The Biden administration while cooperating with India on strategic and economic issues will not remain silent about the human rights violations in India."
Moreover, the professor said, "Trump is good for Modi and his majoritarian dictatorship, but bad for India."
Besides, a Defence analyst and Lt General (R) Talat Masood said, "The Trump-era contempt for diplomacy will end if Biden is elected. But we shouldn't raise the bar of expectation."
He explained, "Joe Biden will restore the dignity of all international organizations and that will help Pakistan because there will be a certain level of understanding about how America will operate."
Pakistan's foreign office & Joe Biden
Nevertheless, Pakistan foreign office spokesperson, Zahid Chaudhri, told Arab News that Pakistan was ready to work anyone. He said, "Pakistan looks forward to working with anyone who wins today."
Furthermore, Trump favoured Israel, which reciprocally damaged Pakistan's stance on Palestine. The Israel peace deal is also the brainchild of Trump. Besides, Donald Trump broke the Paris agreement which soared the climate change process.
In a nutshell, Joe Biden will be definitely a good option for Pakistan as he has an experience of working with the country. Besides, the democrats always talk of human rights, unlike Trump who indiscriminately supports racism. Besides, Joe would be good in tackling the bone of contention between India and Pakistan, the Kashmir issue.
What do you think of this story? Let us know in the comments section below!