Right now, the Pakistan cricket team performing at its best looking at their last four T20 World Cup matches. The openers are brutal in every way, Mohammed Rizwan and Babar Azam can be deadly in the semi-finals as well.
Last night's performance raised the bar of the team and showed that their bowlers can even perform in the second innings too. But it looks like someone isn't still impressed with Rizwan's performance.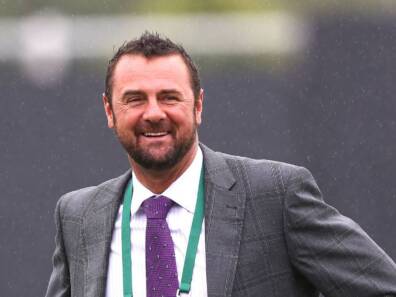 After the marvelous performance by Mohammed Rizwan against Namibia. Former New Zealand cricketer and renowned commentator Simon Doull has raised some questions over Rizwan's performance. He believes that Rizwan couldn't perform against the strong bowling lineup.
Simon Doull points out Mohammed Rizwan's performance
Simon Doull believes that "this won't always be the case." After the match between Pakistan and Namibia Simon Doull talking on Cricbuzz YouTube Channel, Simon said, "In a situation like this, you could say that it ended up well.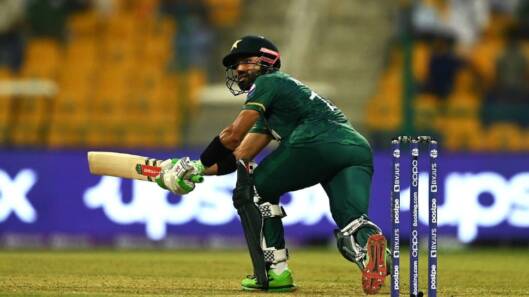 Would it be the same against a top-quality side? That's the question you got to ask. Can he afford to do that against a top-quality bowling lineup? That time will tell."
"It was a conservation approach and when you do that you have to make sure that you kick on. It was 16 runs off 25 balls and you have to turn that around because you have wasted a lot of deliveries.
And therefore, you have to make sure that you kick on and make a big score. He did that tonight but it doesn't always work out that way."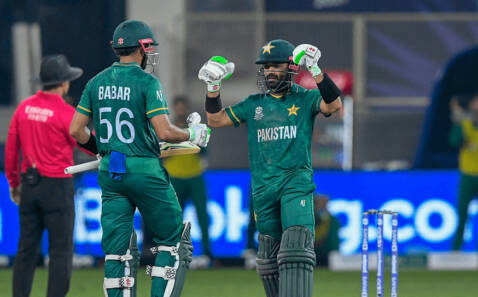 No one cares about what Simon has to say, because Rizwan has performed outstandingly in three matches when it comes to batting. Yesterday he even bagged the man of the match award and still, Simon says he won't be able to perform top-class bowlers.
To give him the best reminder, that in his first T20 world cup match he faced the best Indian bowlers and thrashed them with boundaries.
What do you think of the story? Tell us in the comments section below.