A live video clip purportedly showing a Delhi-based senior doctor having a phone conversation with his Indian wife 'over getting himself vaccine' against COVID-19 has gone viral on social media. As it appears, the doctor did not take his wife along, and only got himself vaccinated. Unfortunately, he took his wife's phone call while addressing his live stream, and ended up getting roasted by her while the viewers heard everything. LOL!
Dr. K K Aggarwal, a cardiologist, and Padma Shri recipient was being recorded when he received a call from his wife. In a video circulating on social media, the doctor's wife was heard berating him over a phone call.
When he confirmed receiving a shot, she was heard asking "Why couldn't you take me with you?" repeatedly.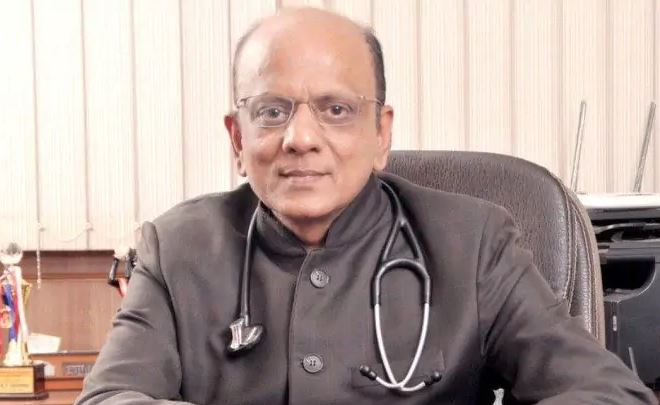 Dr. Aggarwal can be heard explaining to his wife that while he had already received the vaccine, he will take her to get it on Monday.
"I just went to check on the vaccine. They said to get it done, so I got it," he gives an explanation to her while being live on social media.
Not buying this explanation, his wife was heard repeatedly saying, "Why couldn't you take me with you?" Not only that but she also kept on saying, "Don't lie to me."
"I am live on camera right now," the doctor says while trying to end their conversation. To this, she responds by saying, "Main abhi live aa ke tumhari aisi ki taisi karti hun" – which roughly translates to "I'll go live right now and take care of you."
Here is the viral video. Poor doc!
Let's take a look at some of the reactions the video has garnered
On an unverified Twitter handle, the doctor allegedly shared a statement this evening. He wrote that he was aware of the video and that it portrayed nothing but his 'wife's concern towards his health and safety'.
"I am glad I provide people with a moment of levity in these tough times," he wrote.
Meanwhile, Pakistan is also starting a COVID-19 vaccination drive next week as the second wave has been quite lethal. Are you guys ready?
What do you think of this story? Let us know in the comments section below.