Recently, Prime Minister Imran Khan has urged the nation to read the book 'The Forty Rules of Love'. The book is replete with wisdom and knowledge about Sufism and true love.
In a post shared on Instagram, Prime Minister Imran Khan recommended this book to the youth.
He said, "This October I suggest our youth to read 'The Forty Rules of Love' by Elif Shafak. An inspirational book about divine love, Sufism, Rumi & his Murshid Shams Tabriz. I read it a few years back and was deeply inspired."
Elif Shafak is a well-known Turkish and English novelist. In this novel, she has written about the love of Rumi and Shams in a very interesting way through a character of the 21st century. Besides, this book has also been translated into Urdu in 2017
The Forty Rules of Love
This book deals with topics such as self, understanding the Qur'an, loneliness, understanding the signs of God. Moreover, it talks about gratitude in every situation, despair, patience, contentment, piety, understanding of one's personality.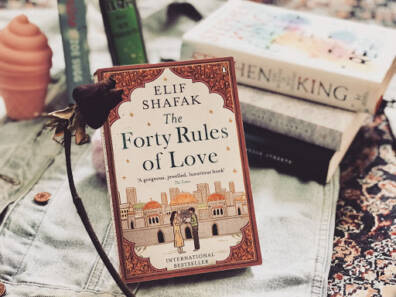 Furthermore, the book states that what we think about God is in fact a reflection of our thinking about our own personality. If while thinking about god we become fearful, it is a sign that fear and blame are simmering in our own chests.
According to this book, you can see the signs of God in everything and everyone in the universe. God is not limited to any mosque, temple, or church, He is everywhere. No matter what happens in life, no matter how difficult life may seem, never be disappointed.
Moreover, the book is about believing that even when every door is closed, God Almighty opens some new paths for His servants.
Earlier, PM Imran Khan has also recommended Diriliş: Ertuğrul and Yunus Emre. These two shows became a massive hit in Pakistan and the nation learned a lot about Islam and history. Similarly, this time the PM recommends 'The Forty Rules of Love', Hopefully, the nation will read it and attain the positive changes.
What do you think of this story? Let us know in the comments section below!