Disclaimer*: The articles shared under 'Your Voice' section are sent to us by contributors and we neither confirm nor deny the authenticity of any facts stated below. Parhlo will not be liable for any false, inaccurate, inappropriate or incomplete information presented on the website. Read our disclaimer.
To slay illiteracy, terrorism, extremism and crimes in our society we need to make education an essential requirement like oxygen and money. Education is the movement from the darkness to the light. But does education work prolifically in Pakistan? In 2015, numbers of terrorism cases are recorded in which many individuals were involved who are recognized as highly qualified citizens. Considering the case of Sabeen Mahmud, Saad Aziz a student of the Institute Of Business Administration (IBA), was involved in her murder. Another case of terrorism was recorded at Safoora, on 20th December; Adil Masood (CEO of CAMS) & Khalid Bari (Ex engineer of PIA) were involved in generating funds for terrorists and other supporting militants; they had robust connections with Al-Qaeda. Among these cases, the sudden attack on San Bernardino was a soul shaking attack for Americans and Pakistanis as the terrorist was associated with one of the leading madarsa AL-HUDA and Pakistani institute (Bahauddin Zakriya University). There are many other examples as well to encounter that education isn't the actual reason which strives for betterment and is working diligently to attain prosperity.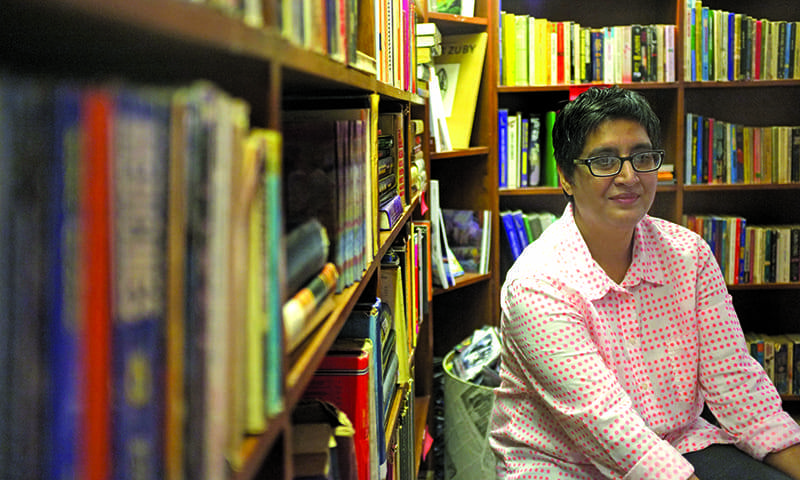 source: dawn
The current reports included that Pakistan raised its economic sector since last year. While we rise  in technology and modernization, unfortunately Pakistan's education system persists to be the most neglected sector within the state; it's an old choice between the guns and butter. As our population is augmenting day by day dramatically, our literacy rate is decreasing simultaneously.
There are 163,000 primary schools in Pakistan out of which only 40,000 are working on women's schooling programs. 6.2 million children are not educated and those who are in school are they really educated? We are updating ourselves with global securities, media, technology and cultural adaptation but does the same rule apply to schooling and education? Why aren't we able to revive educational culture?
According to UNESCO report Pakistan has committed to adopt and steadfastly wants to work on educational goal as NDG of 2030. It has been commonly seen that we are striving for personal education and on another side we are self centered to implement that knowledge on our state development. We are adopting western cultures in terms of living standards but we are not grabbing the actual tool to improve goals.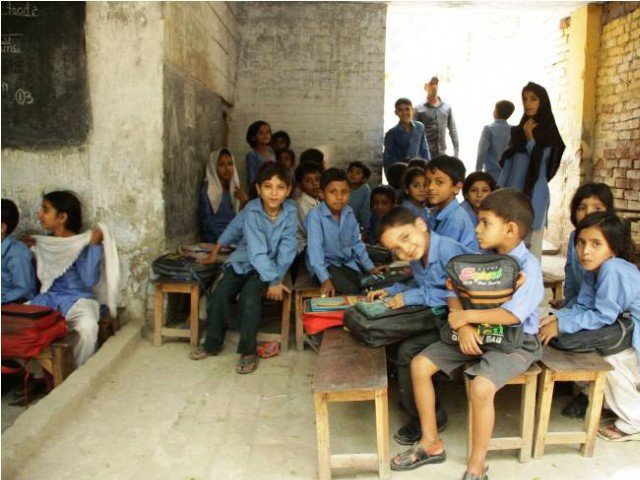 source: blogstribune
In 2015, Pakistan has enrolled itself into 3 main projects of education under which two are international (US and China Corridor) and one is a local project (ILM MOVEMENT) which will be directed by Ahsan Iqbal (Education Minister of Pakistan). The mission of these projects is to enlighten the Pakistanis by transforming them through positive and excellent quality of education. Looking at the current system of schools; private and government schools almost have poor quality of teachers who are untrained, underpaid and de-motivated. Now, how can we expect them to educate others with such flaws?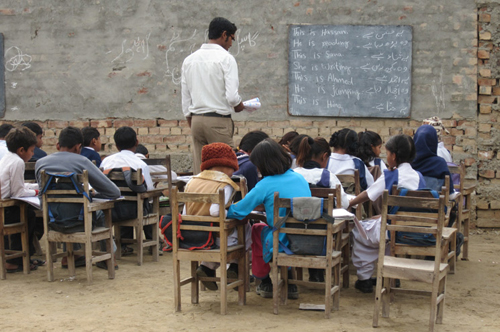 source: dawn
The biggest factor in Pakistan that leads to provision of poor quality education is not providing Opportunity, Reward and Equality (ORE) to teachers, although lack of funding is also the cause for poor education. O'level and matric system is another source of discrimination for students who are proceeding to the higher level. Another type of institutes are so called madarssas. These madarssas are providing imbalance education only. They aren't focusing on spiritual development but the only vision of their institutes is to augment the learners of Islam. The norms, beliefs and practices are the first elements of spiritual development, ignoring these factors will not bring peace within their homes and Pakistan.
If we are adopting some western norms we should adopt some western techniques of teaching as well. Annual workshop, seminars, conferences and training programs should be set free of cost in which the focus should be spiritual, personal, psychological and linguistic development of parents and children. Where our GDP resources allocation is augmenting from 40 billion to 80 billion; we should invest some amount to improve the infrastructure of institutes in which education, fitness and mental growth resources should be provided for attaining success in the long term. The curriculum of different courses should be revised after every 3 years along with this practical work should be made compulsory in the primary and secondary level. The institutes should add international courses to their curriculum that can further help in augmenting the ratio of brain drain and remittances. New books on personal development should be added in courses to enhance mental capacity of individuals from primary level.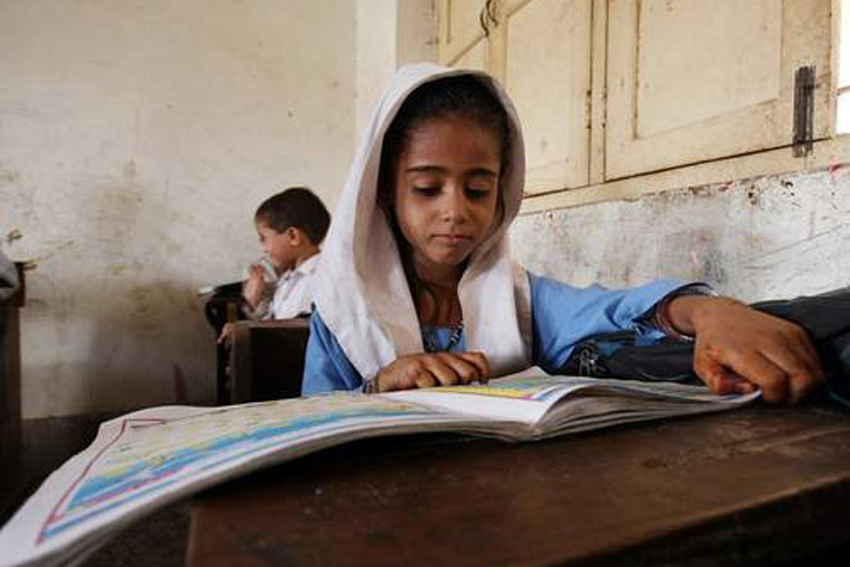 source: UN
Direct taxes should be truncated from single parent salaries as this will help them to invest in different places. Highly qualified teachers with teaching finesses should be hired, the government should provide different incentives to school's teacher for motivation and further success. Government should set a policy in which education till 12th standard for every citizen will be free of cost. This policy will enhance our saving sector, literacy rate, graduation ratio and highlight many aspects internationally.
We have all kinds of resources available for development. We see that it is much easier for us to achieve our targets provided we have self-belief, positive thinking and a future vision that provides us a road map for development. We have to start focusing on implementations for attaining what we are in need of.