World agrees to the fact that Pakistani trucks and buses are a piece of art. They truly reflect our culture and are painted in the colours of our traditions.  Painted flowers, animals, landscapes, exceptional metal work bring life to these heavy vehicles.  However, rickshaws are given less attention with this respect. But, the most eye-catching thing about these rickshaws is the catchy phrases are written at the back of them.
In  countries  like Pakistan, India  and  Afghanistan,  fundamentalists  have  long  used  Rickshaws  and other vehicles to widespread their religious rivalry based slogans. However, in Pakistan the phrases are not restricted to political campaigns and agendas only. The messages are of huge variety: love, politics, advices in general, etc. With these phrases they convey the concerns of a common Pakistani to masses. To be precise, one actually looks forward to read the text written behind these vehicles which are indeed fun, witty and creative.
Some of the instant attention catching phrases on Rickshaws, Bikes, Taxis and Trucks are shared below. Enjoy!
A Warning For Parents…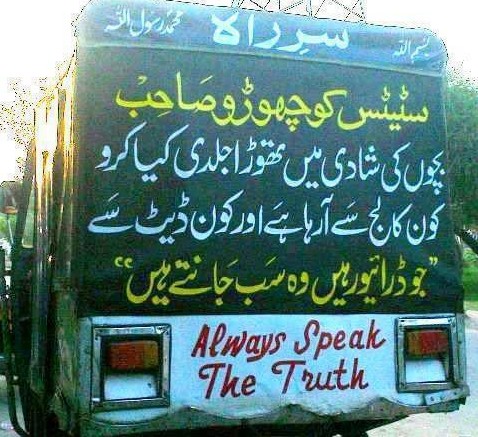 This One Has Some Serious Issues With Girls These Days!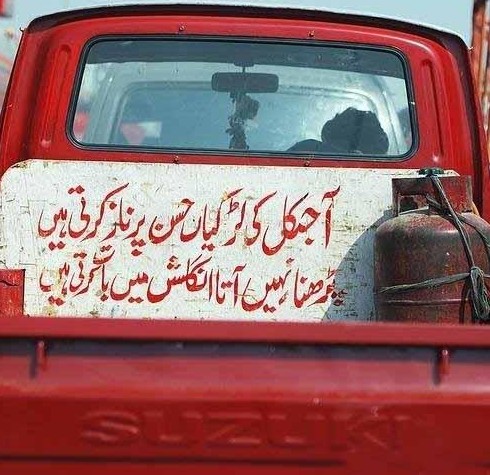 Whenever Someone Asks Them To Speedup…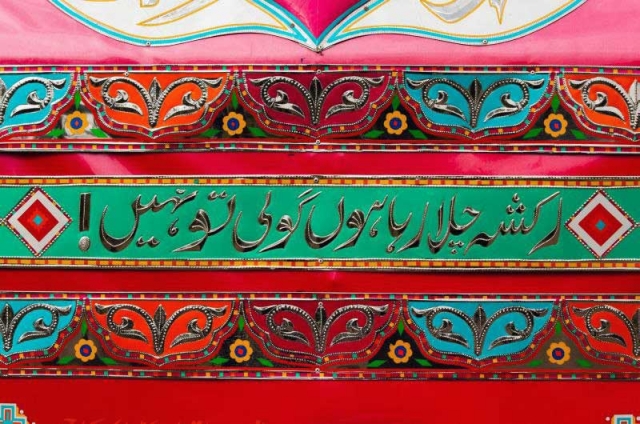 Don't Jealous, Please!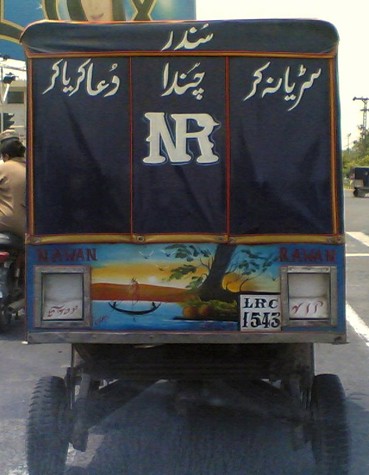 The Final Memory?! *Scary*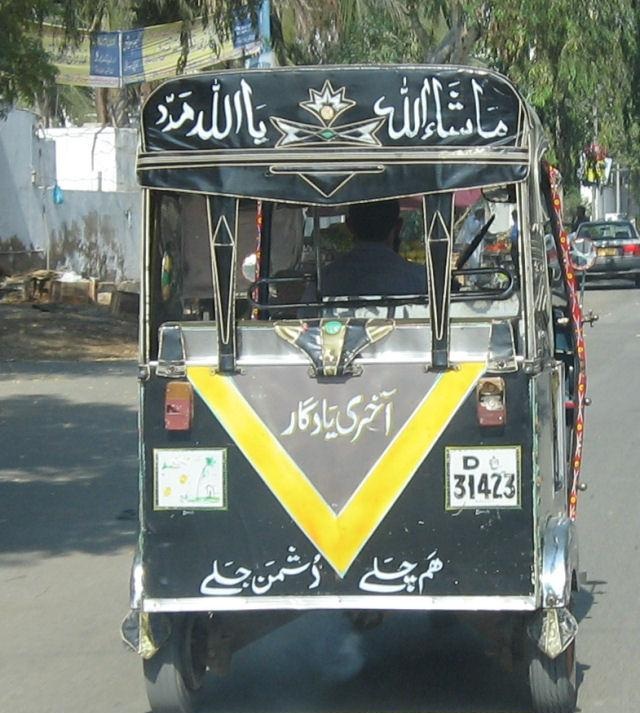 The Matchless Attitude of 'Stylish Tiger'!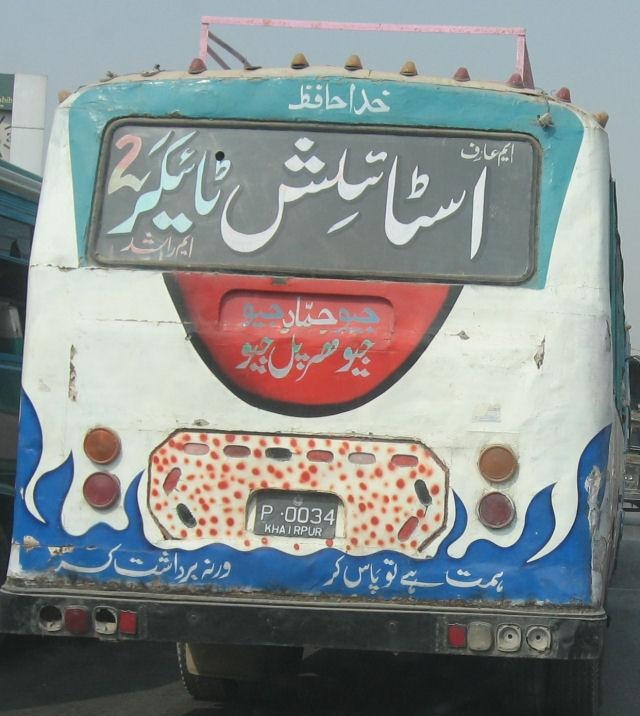 The Google Cab!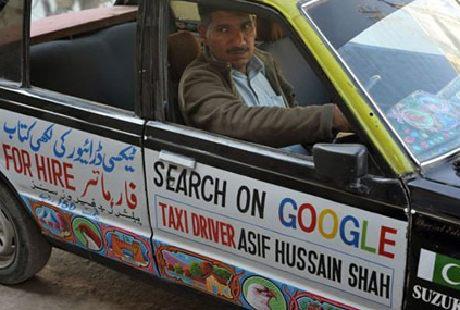 Questioning The Minister of Punjab…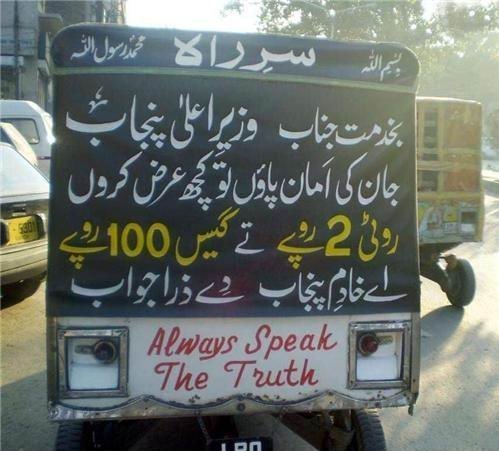 Paying Tribute to the Pak Army…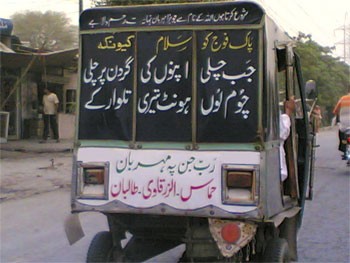 Speaking on Behalf of Pakistan…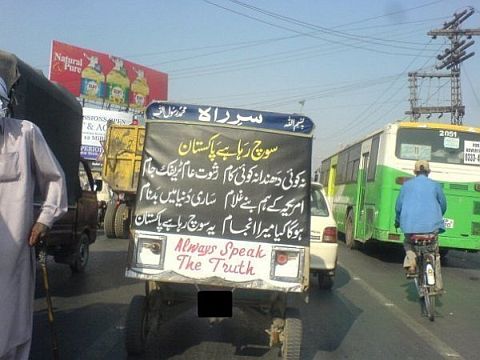 The Irony of Driver's Life…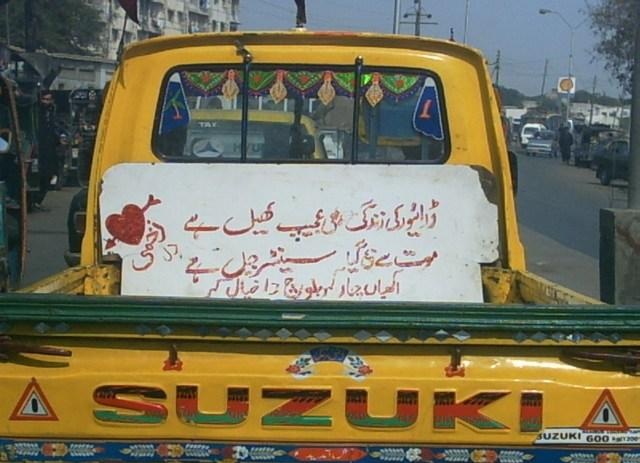 The Most Epic Phrase, Ever!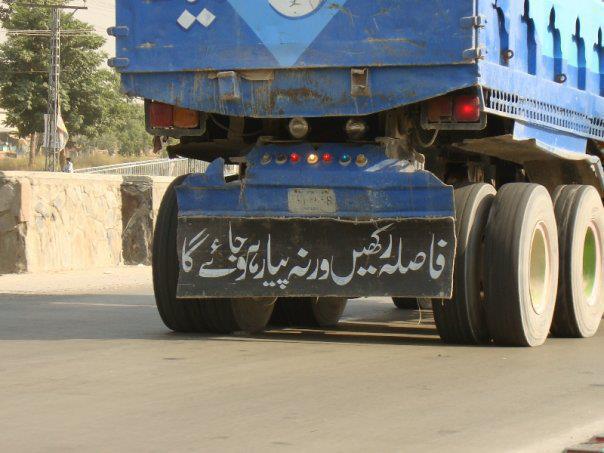 Poor Boy!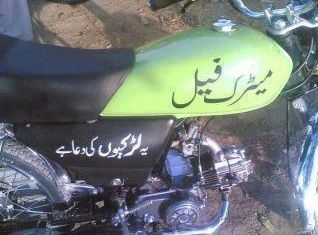 Questioning The President…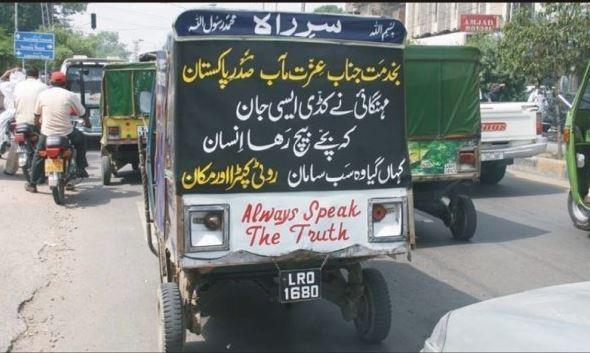 Wit at Its Peak!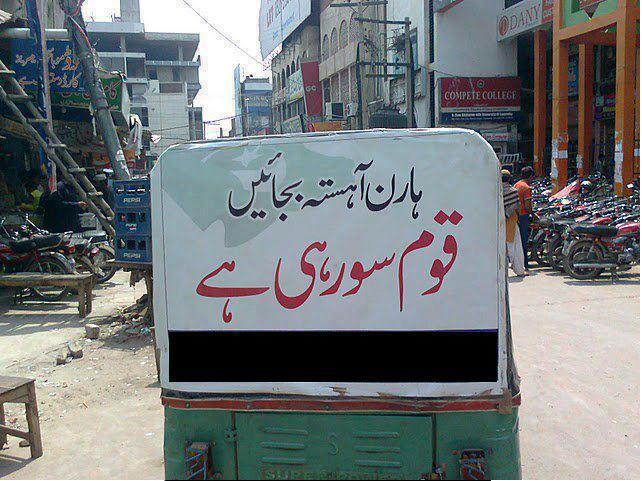 This One is Sallu Bhai's (Salman Khan) Fan!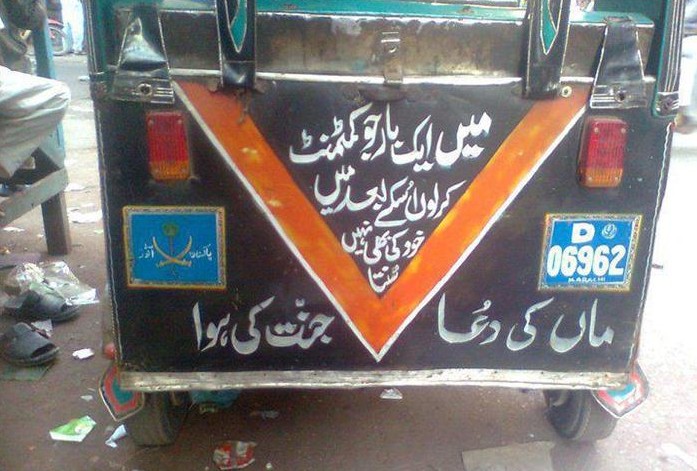 This one is a Bruslee (Bruce Lee) Fan!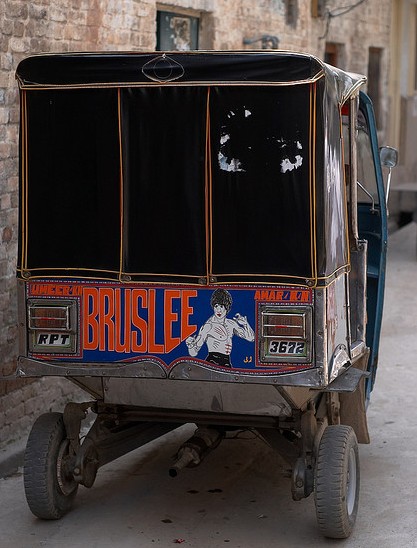 Giving Away The Secret To Capture The Heart!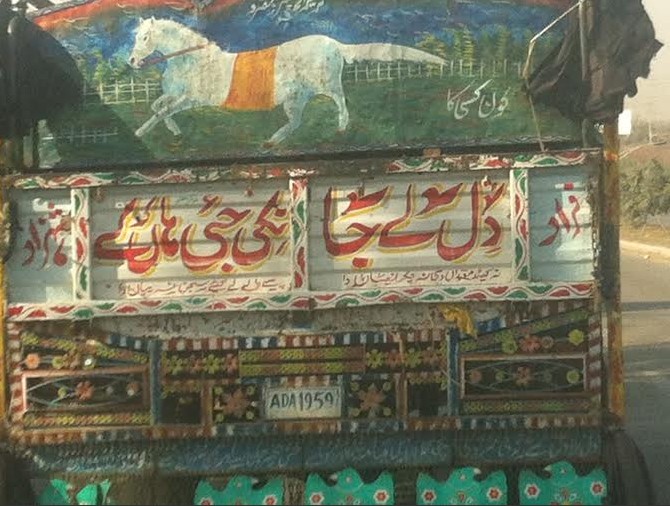 Finally Someone Felt For The Load-Shedding Victims…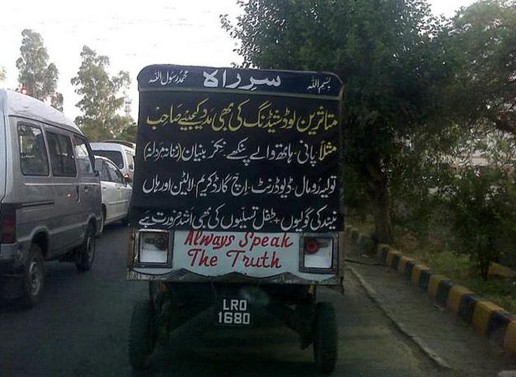 In Search of Lost Love…
Best Pre-Budget Announcement Advice Ever!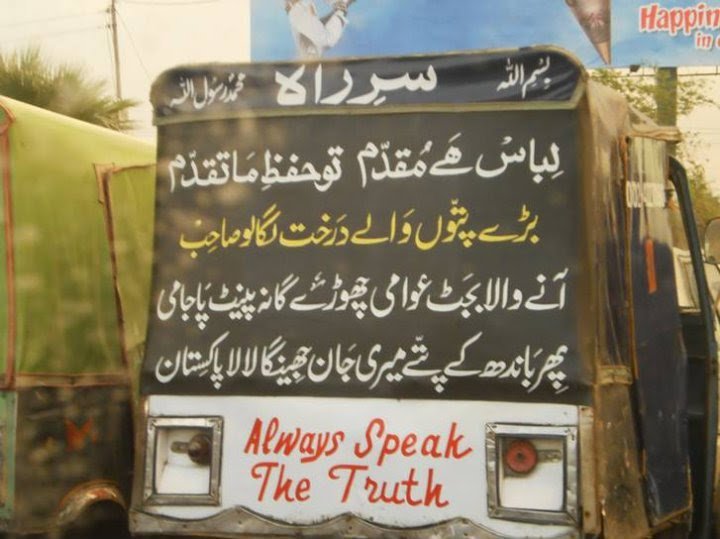 Stay Away! This One is 'Dangeroos'!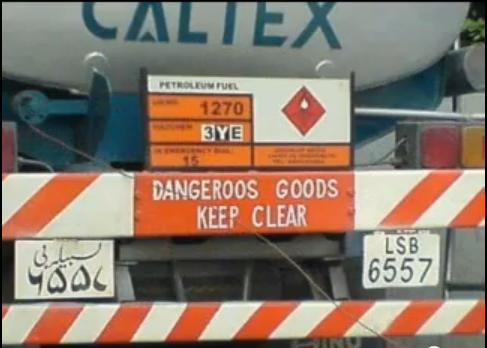 The Final Visit…

 Time Time Ki Baat Hai, Boss!

 The Ultimate Dream Of Every Rickshaw!