Food. Music. Wind… and Karachi!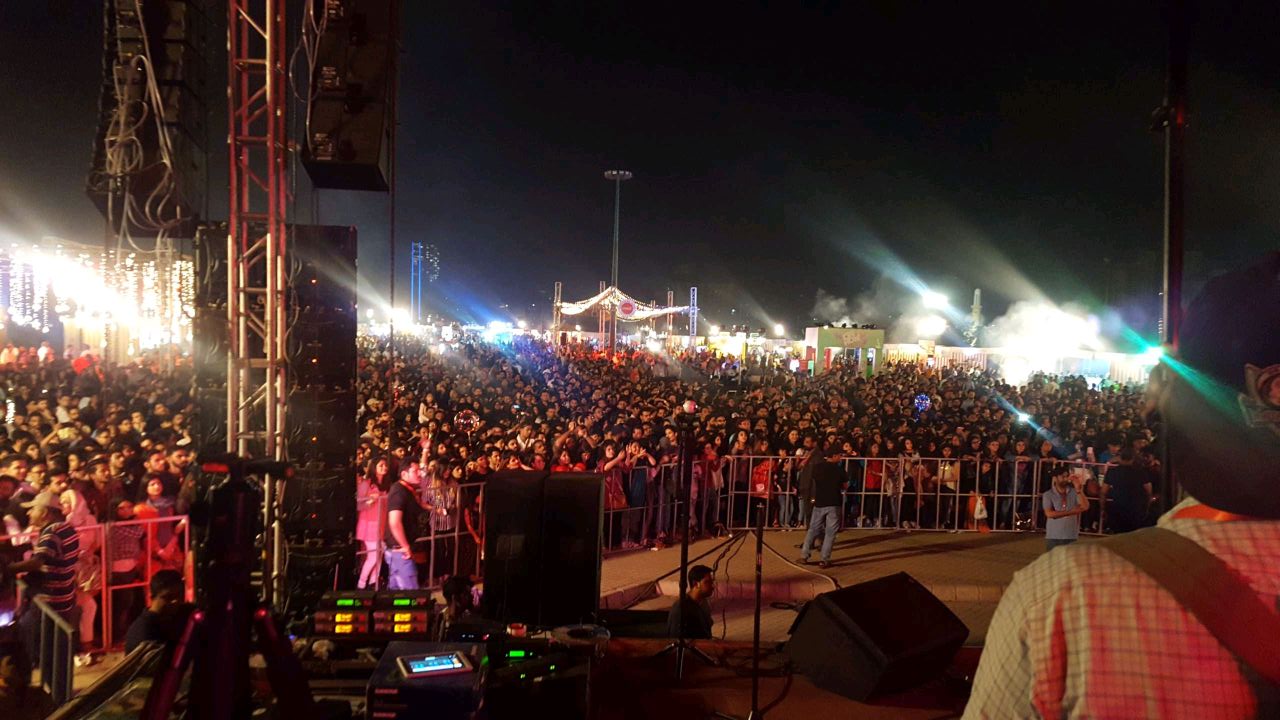 The finale of Coca-Cola Food and Music Festival, after taking a replete course across major cities like Islamabad and Lahore reached its final destination, a city by the sea, our beloved Karachi. Much hype was built around #CokeFest and it managed to surge people's excitement who were looking for just the perfect break on the weekend!
From hassle-free commute and valet parking, diversity of delicious food and music performances to enchant our spirits… #CokeFest 2018 is on a roll!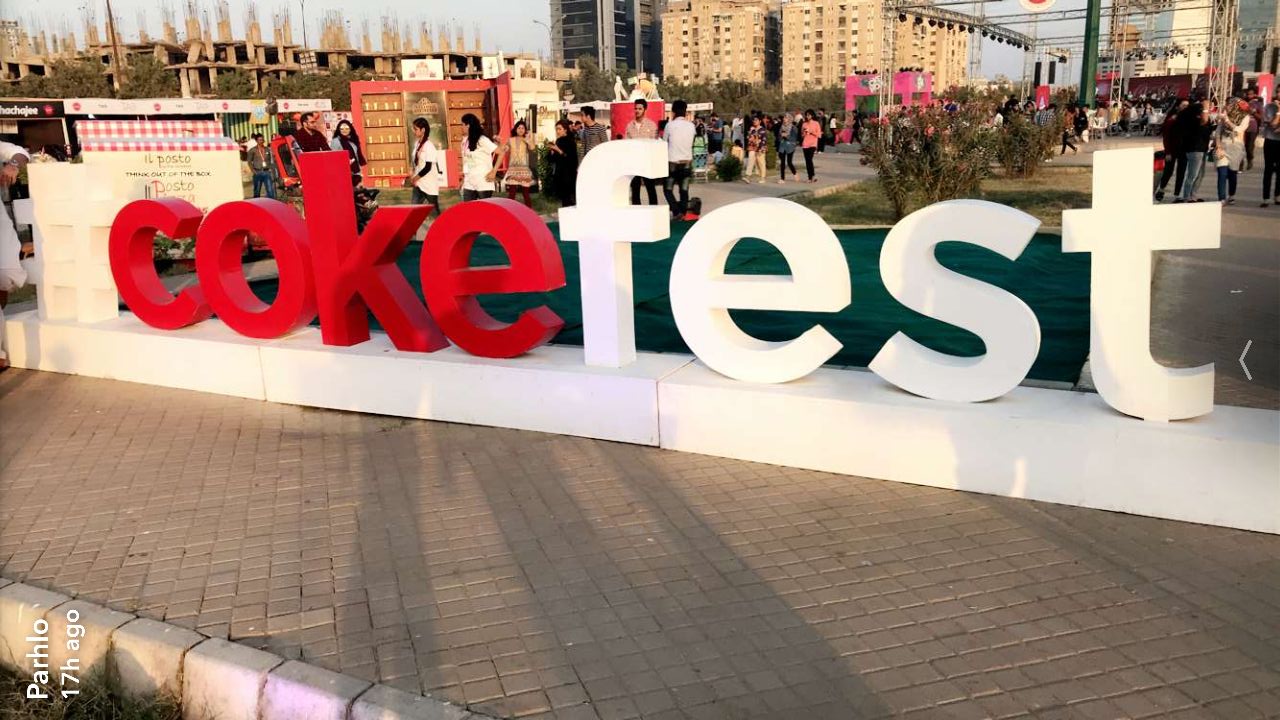 A BIG SHOUTOUT to "Foodies R Us" for smoothly organizing an event of such a magnitude! Since a lot of conversation is centred around convenience when it comes to a mega food festival, CokeFest has validated this concern and provides the utmost convenience for public making their way.
BETTER THAN ALL THE OTHER FOOD FESTIVALS? A LOT BETTER THAN ALL THE OTHER FOOD FESTIVALS.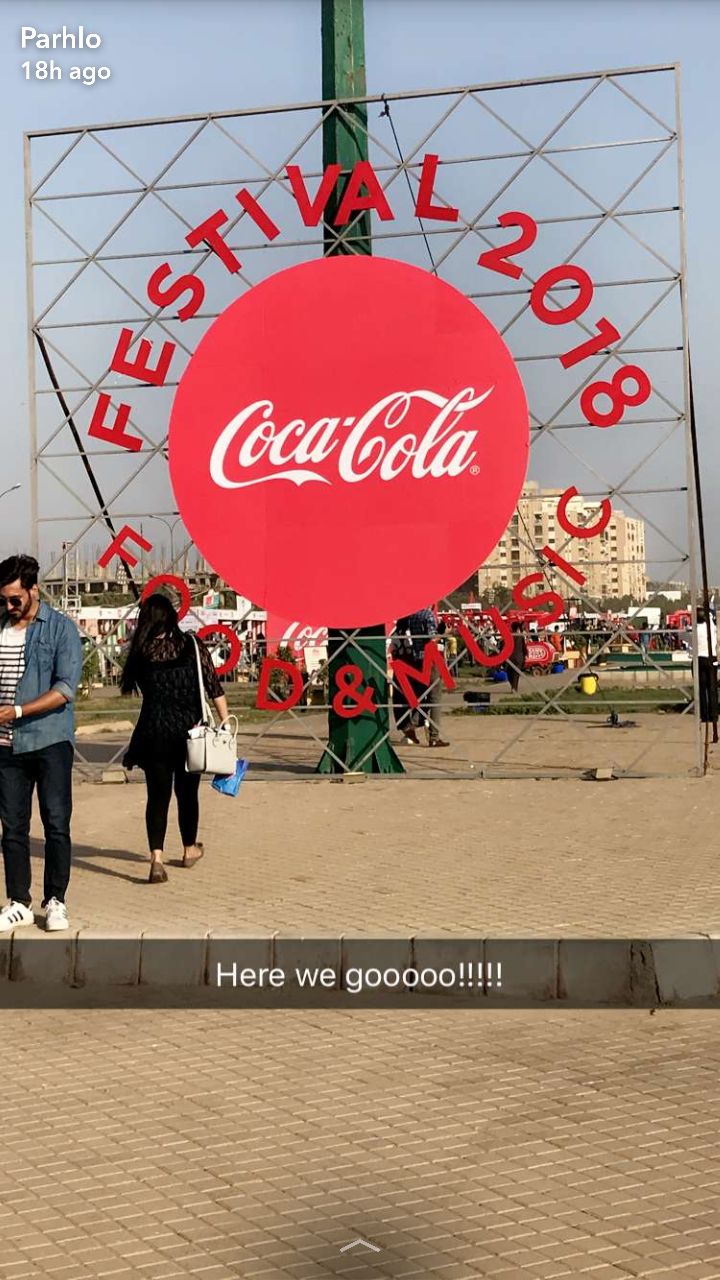 CokeFest spans three days: 9th, 10th and 11th March 2018. So guys, if you haven't visited yet, get going because TODAY IS THE LAST DAY and a lot is yet to come! With that being said, let's round up the event so far…
Here are the all exciting things that made #CokeFest 2018 certainly memorable…
FOOD. FOOOD. FOOOOD. FOOOOOD. FOOOOOOD. AND, FOOOOOOOD!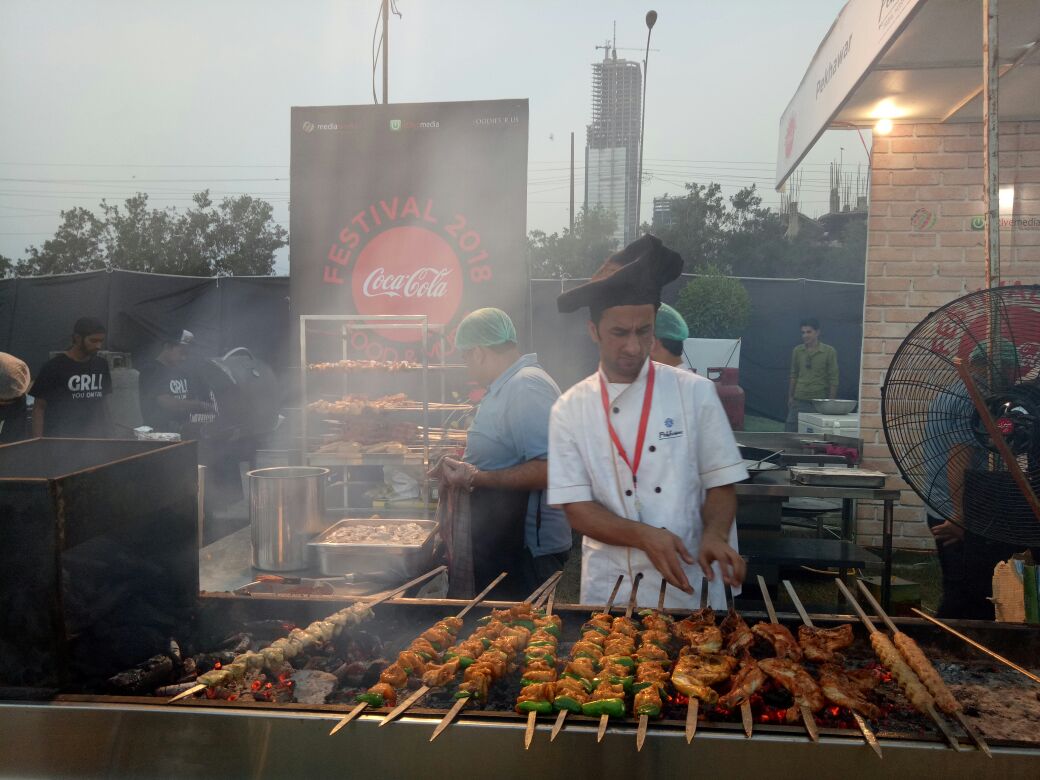 Over 95 stalls under the same roof, it was an absolute treat for any foodie. The crowd was seen flocking from one stall to another in pursuit of treating their taste buds.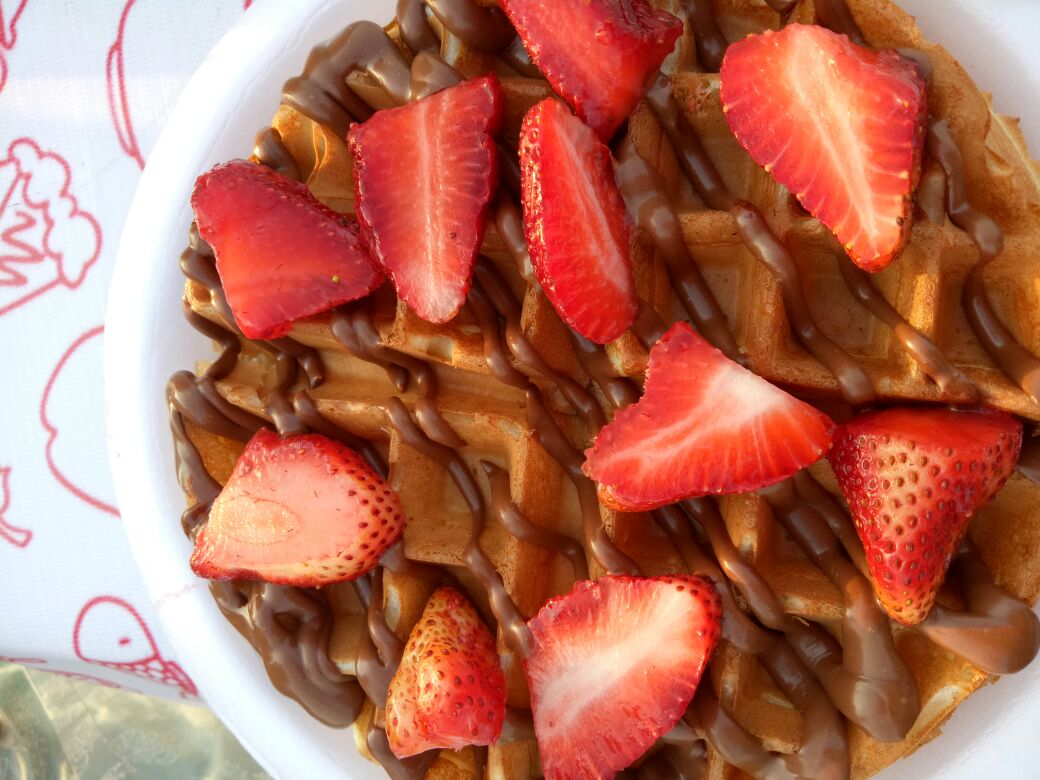 AND WHY NOT? The aromatic smell of bbq overlapping the sensational mist of desserts and the refreshing sight of drinks… I wanna go again!
Hassle-free parking, large space and all the convenience of the world
It's a large concern for every Karachiite. Nobody wants to mess up their mood by fretting over parking problems, mismanagement or anything alike.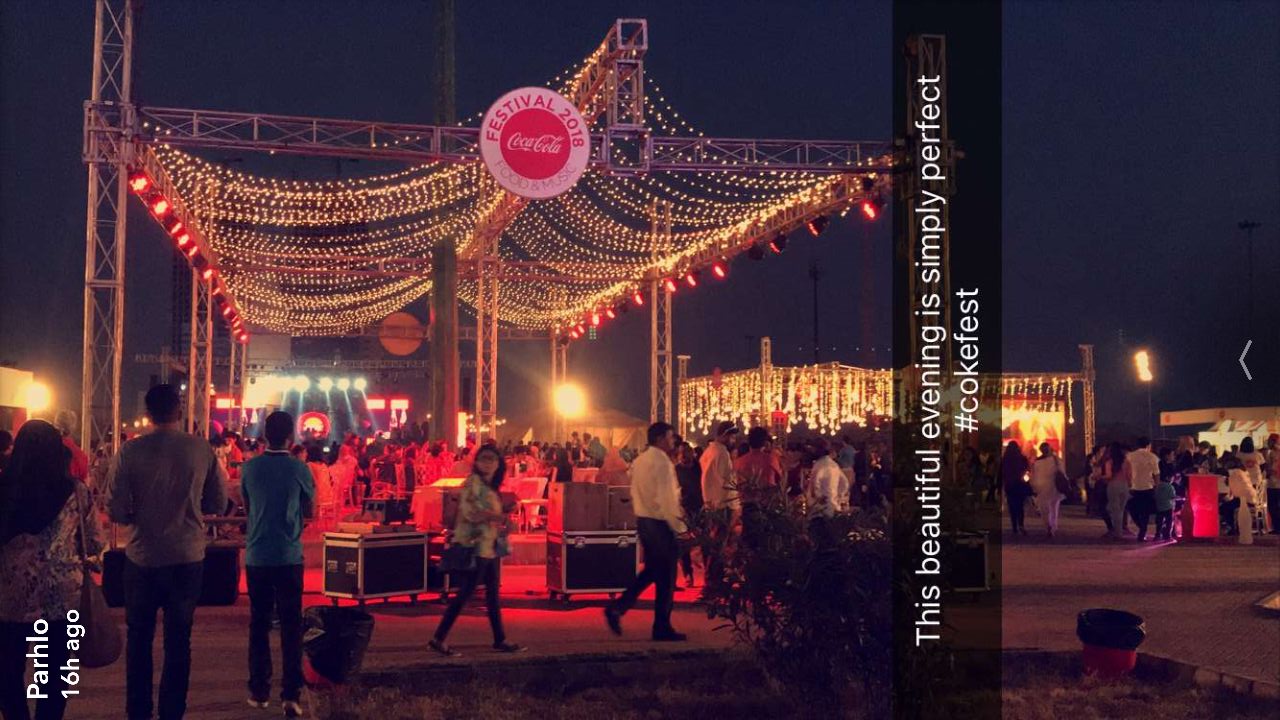 #CokeFest was organized superbly well; the venue can hold up over 40,000 people. Making way to the Beach Park in Clifton through the entrance next to Dolmen Mall Clifton and conveniently parking your vehicle. Hats off to the organizers!
on-stage performances by some of our favourite artists seriously set the mood!
On Day 01, we were joined by Asim Azhar and Fuzon. These were the perfect performances to begin the festival with.
Something special was set for Day 02; absolutely futuristic performances by sensational Zoe Viccaji, Quadrum, Sahir Ali Bagga, Vahaj Hanif and Strings got every single person on the ground dancing to the beat and humming the songs along.
Oh, how can we forget when Strings played cricket on stage? BEST THING, SERIOUSLY!
For Day 03, Quadrum, Rachel Viccaji, Nabeel Shaukat and Ali Sethi are set to perform, so make sure you do miss out on anything!
CokeFest stays true to its purpose of giving the public an incredibly positive token of entertainment. Having enjoyed great food and exciting performances, it was everything a foodie and a Karachiite could ever ask for!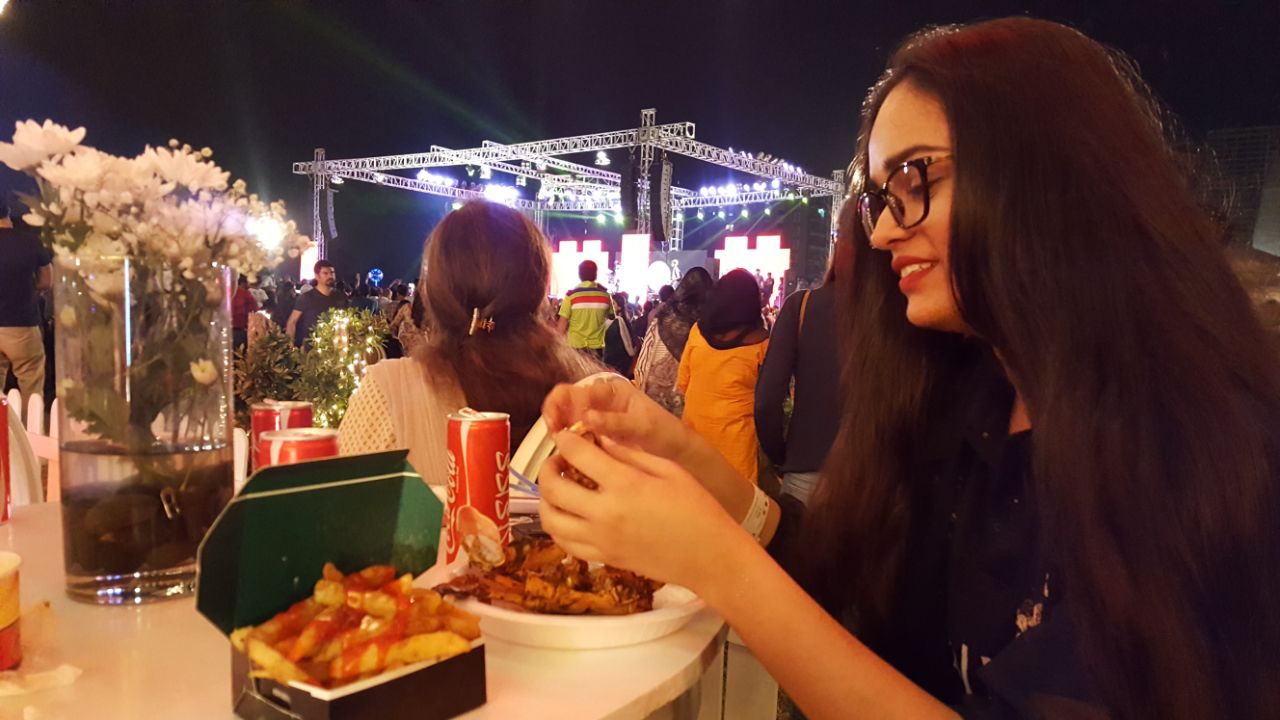 TODAY IS THE LAST DAY; DON'T MISS IT, KARACHI WAAAAAALONNN!