The term 'Beaconite' encompasses brilliance, intellect, a sense of community and an overall assurance that come rain or shine, we always prevail.
From the youngest entrepreneur in the world to budding scientists, academic professionals, acting veterans, and Oscar winners – Beaconhouse is where it all begins!
So what makes Beaconhouse the best school in Pakistan?
Beaconhouse is worldwide!
Apart from leading the educational landscape in Pakistan, Beaconhouse is an international institution with a global presence in 8 countries including Malaysia, Thailand, UAE, United Kingdom, Belgium, Philippines etc.
Take that, City School!
We are literally everywhere. No really, everywhere! 
Be it Lahore, Karachi, Islamabad, Faisalabad, Gujranwala, Hafizabad, Swat, Gujrat, Mandi Bahauddin or any city you could possibly think of – you will find Beaconites everywhere.
Can we say "Har Ghar say Beaconite Niklay ga" much?
We are Crème de la crème
Beaconhouse caters to the educational needs of students from all walks of life. With a strong commitment to learning and curriculum development, Beaconhouse provides the finest quality education and produces the very best in the country.
Rest assured, we create the crème de la crème of scholars. All day, everrrrryday.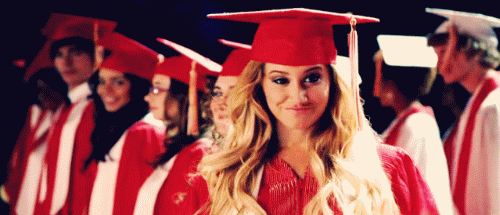 We have the finest alumini
Beaconites leave their mark everywhere they go. Boasting a diverse community of alumni, their successes have surpassed all.
From Ali Zafar becoming an international celebrity to internationally acclaimed cricketer Kamran Akmal and Visual Effects Specialist Mir Zafar who has played a pivotal role in several Hollywood movies and nabbed an Oscar, we are trailblazers in whatever field we choose.
Beaconites have been making major breakthroughs since decades and continue to excel in whatever profession they pursue. Let's have a round of 'Mash'Allah' for our esteemed alumni!
Academic brilliance is a given 
Not to brag but Beaconhouse students perform exceptionally at both O and A Levels. We have the honour of ranking in the CIE's high achievers list year after year with top positions at the regional, country and world levels. Woohoo!
It's no surprise that Beaconites have been able to secure admissions and scholarships in some of the leading universities in the world. While we're busy being awesome, it sucks that our frenemies from other schools are busy slaving away at "tuition acedeemiesss."
We are amazing in extracurricular activities too
Good education must embrace more than the standard academic drill and Beaconhouse believes in creating well-rounded individuals by providing a variety of co-curricular activities.
From a comprehensive Music, Art and Design programme to Sports, Physical Education, Athletics, and School Societies. We have produced outstanding sportsmen and sportswomen who have made us proud at the national and international level. Awesomeness overload!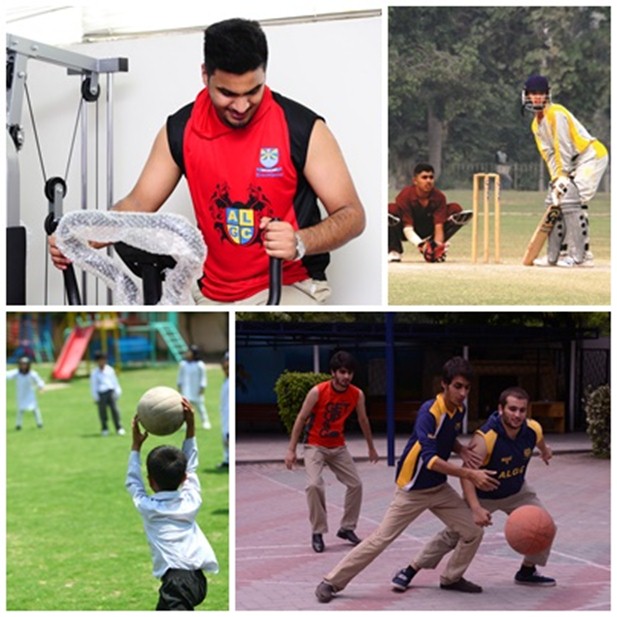 We have teachers who are superheroes
Because they inspired and encouraged us to strive for greatness! Looking back as an adult, you realize what a significant role they've played in shaping young minds. Thank you for always keeping us grounded even when we were not too easy to deal with.
Our crib is better than yours
All our campuses are custom-designed with multi-purpose buildings. We have well-equipped classrooms, libraries, media laboratories, sports complexes and state-of-the-art facilities that puts any other XYZ school to shame. Like complete utter embarrassment!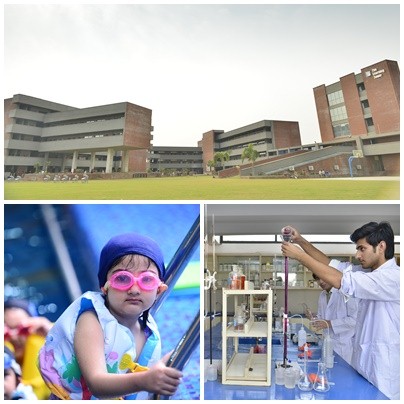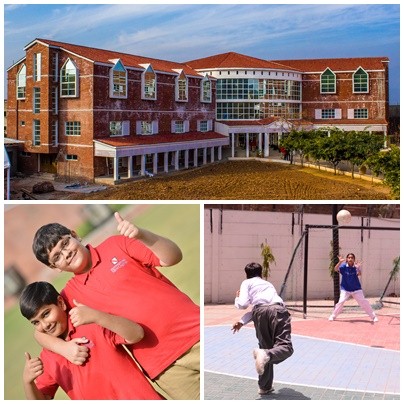 We are so good, we have inspired knock offs
They say imitation is the sincerest form of flattery but it looks like some schools may have taken things a bit too far.
Case in point – The City School or as we like to call it, "Imitating Beaconhouse since 1978." They seem to be under the impression that Beaconhouse "copied" their logo.
Err, considering the fact that BSS was established in 1975 while City School came in the picture in 1978… well, you do the math. Unless we're talking about some possible time travel into the future. Nevertheless, we know which school isn't paying attention in their Math class.
We believe in Girl Power! 
Beaconhouse is the largest employer of women amongst private schools and has consistently created ample opportunities for women empowerment through education. Who run the world? Girls!
Beaconhouse has donated the largest sum of money for establishment of the first liberal arts university in Pakistan 
BNU continues to offer modern curricula in a range of conventional and new disciplines while preserving the history and culture of Pakistani society. And pretty much everyone wants a piece of Bestival.
If you're a BNU student, you're all too familiar "Yaar, Bestival ka aik pas toh arrange kara deh yaar!"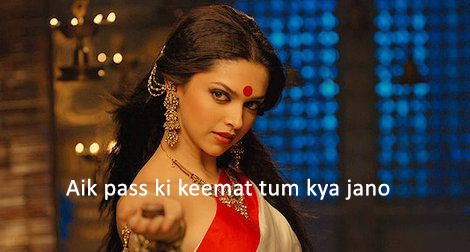 Rethinking Education through the largest conferences
Beaconhouse has been holding major international conferences since decades to rethink the very foundations of education. 'Towards 2035: School of Tomorrow' is a move towards a more enlightened approach to teaching and learning, a cornerstone of the Beaconhouse School System.
SOT has been the pioneer in identifying challenges within the global education system as well as proposing possible solutions in the realms of teacher education, early childhood learning, student assessment, education technology, and inquiry-based learning.

And there you have it – just a few reasons why Beaconhouse will always be the pioneer in education and an alma mater to many for decades to come.