Those of you on Twitter might have come across the #Aryan trend. But if you were thinking of Shah Rukh Khan's son Aryan Khan, then you are mistaken. This time, there is a different Aryan who took over Twitter trends for a completely different reason.
The Aryan boy in the headlines is not accused of being involved in a drug case. He is in the headlines because he demanded an iPhone from his father, and screenshots of his conversation with his father are going viral on the Internet.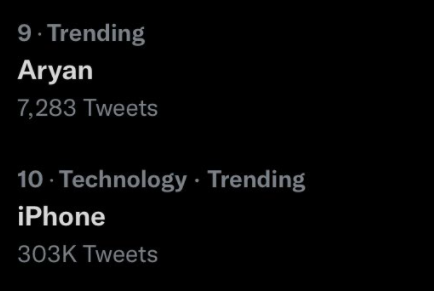 The screenshots show Aryan sending a picture to his father and asking him if he calls it a camera. He goes on to demand a new phone and says that his current phone is no less than Nokia 144P.
In a later text message, he sent his dad a link for the iPhone 11 and told him not to be shy, and urged him to buy it for his birthday. He also listed down several reasons that why he should own an iPhone.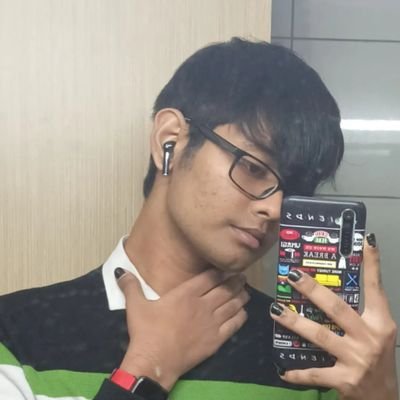 In addition to calling himself amazing, Aryan explained to his father that he is an adult and therefore deserves an expensive phone. He added that he loves the iPhone, and concluded by saying that he would like to help release himself from the grip of Android.
A little chat does not sound too special, does it? Which makes you wonder, why was it such a big deal? Social media users woke up to a confusing situation after #Aryan and #iPhone became top Twitter trends overnight.
The orginal tweet had the 18-year-old Aryan listing down reason for why his father should buy him an iPhone:
As soon as the screenshots started doing rounds, Twitter users started bombarding the comment sections. A Twitter space was later conducted which attracted some unexpected, albeit confused, listeners. 
Have a look at it:
The users scratched their heads when they spotted renowned Indian news outlet Hindustan Times in the Twitter space in question.
'Poor intern,' a user tweeted.
In essence, the entire drama created by this Aryan boy can be described as an example of the phrase, "when you don't have real problems, then you create them".
While many thought the trend had to do with Shah Rukh Khan's son, Aryan Khan, who was recently let off the hook after a drug-related scandal, the truth of the matter appeared to be just a teenager throwing an absurd tantrum.
On a separate note, it may be recalled that Bollywood actor Juhi Chawla signed an Rs100,000 surety bond for Aryan Khan's release last year.
What do you think of this story? Let us know in the comments section below.