The pandemic of Coronavirus has left no stone unturned in wreaking havoc on the masses. However, Pakistan is one of the countries that fought the virus quite brilliantly. Recently, the WHO chief praises the efforts of PM Imran Khan in curbing the lethal COVID-19.
The chief Tedros Adhanomrote article in the Independent.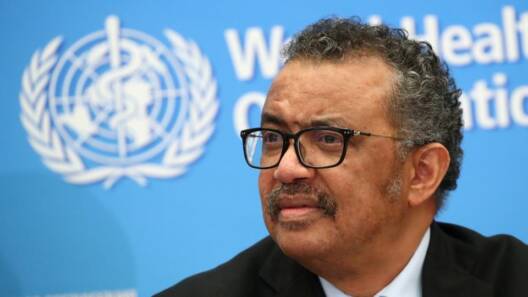 'Pakistan deployed the infrastructure built up over many years for polio to combat Covid-19. Community health workers who have been trained to go door-to-door vaccinating children against polio have been redeployed and utilised for surveillance, contact tracing and care. This has suppressed the virus so that, as the country stabilises, the economy is also now picking up once again, he wrote. Praising Pm Imran Khan's efforts he said, "the choice is not between controlling the virus or saving the economy; the two go hand-in-hand."
As per the National Command and Operations Centre, the cases of coronavirus cases in Pakistan have reached 312,263. Besides, 747 new cases recorded in the last 24 hours. Whereas, the death toll stands at 6,497.
Aide to PM Imran Khan, Senator Faisal Javed replied to the remarks.
Faisal stated, "this is what PM Imran Khan has been saying from day one. Along with tackling Coronavirus we need to get the Economy running, control the Hunger, ensure relief to weaker segments of society, especially, labour, daily-wager class and common people remained top priority."
Undoubtedly, Pakistan successfully fought against the virus despite several odds. When the virus started affecting the land of pure there was a lot of chaos. However, the pragmatic policies of the premier led to a decline in the cases.
Furthermore, although opposition and many activists were aginst the lifting the lockdown. PM Imran Khan tackled the economic menace created by COVID-19 quite well and had praises of the WHO Chief. The lethal pandemic of coronavirus has been restraint in Pakistan and the credit goes to the government.
What do you think of the story? Please, let us know in the comments section below!