Disclaimer*: The articles shared under 'Your Voice' section are sent to us by contributors and we neither confirm nor deny the authenticity of any facts stated below. Parhlo will not be liable for any false, inaccurate, inappropriate or incomplete information presented on the website. Read our disclaimer.
So the rumors are true!!! In January the rumors had that the Indian film industry is making a movie on the life of Nobel prize winner Malala Yousafzai, and now the poster has been released! The movie is expected to be released in the following year. Here's the poster of that biopic…
Since the release of the movie has been confirmed. Many people are really looking forward to this biopic because believe it or not, if the movie is concentrating on Malala's struggle and not concentrating to show the negative image of Pakistan (which is most likely expected) then it could be a great biopic!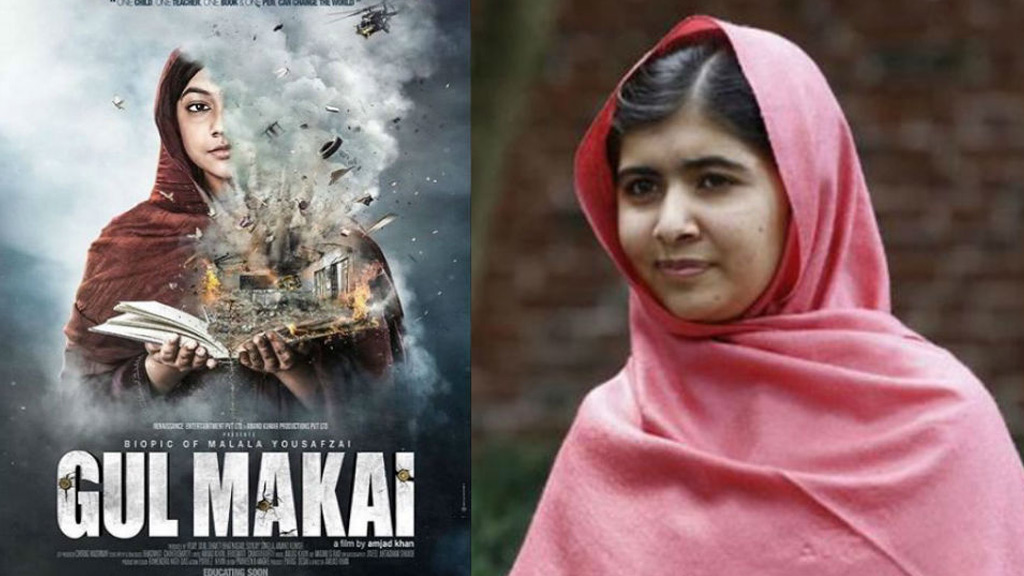 Pakistan film industry and filmmakers are facing quite a lot of criticism from the audience because this is a story on which they should have made a movie already. As many people believe that Bollywood is never going to get rid of their "Conservative Attitude" so they all expect it to be a typical movie with too much of "Janaab" in it. We all know that in almost every movie/drama the routine of a Muslim is something like, "Wake up JANAAB, Brush your teeth JANAAB, Go to work JANAAB". Just too much of JANAAB!!!
Summing up the debate we can't just expect it to be a good biopic of 'The Lion Hearted Girl'. Our filmmakers should also make some movies on our national heroes and to bring some untold stories into the limelight.
What do you people think about this topic????