Internet is the kind of source that made our lifestyle much easier. No one has imagined that we can communicate all around the world within seconds, the internet not only helped us in just communicational way but in many other ways too.
Such as in education, research, etc. Even now work has been transformed into home-based since the COVID hit the countries very badly and had to shut down everything.
Remote working has always been part of life for creative people, but for them, there's a special name for it and that is "Freelance."
In this generation, there are lots of people all around the world who are work as a freelancer and earning massive amount. There are varieties of freelance jobs, which are high in the recommendation and people don't apply in any company for that.
Specifically for freelancers, there are online platforms, which provide freelancers to Sign Up and start selling their Gigs. On various freelance sites, you might see musicians, mural artists, graphic designers, etc.
Pakistan's one of the top-rated freelancers Gulraiz Aslam is the best example, who had achieved so much through freelance and motivating others too.
Upwork
Toptal
Freelancer
Craigslist
4 Sites You Need to Sign Up As A Freelancer
Signing up among one of these sites won't help you in getting client, you have to be patient and understand the working mechanism. In Pakistan, freelancers are spread all over the country and working efficiently and, brilliantly.
It requires a lot of time because you might see other freelancers from different regions and offers exclusive gigs.
UPWORK: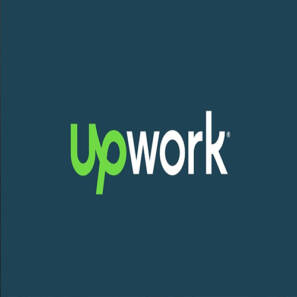 Upwork previously known as (oDesk) offers something for every type of freelancer. It accommodates both short and long term projects, hourly pr per-project work.
Whatever in which type of skill you are best whether is an art of dealing with clients, Upwork got something unique for you. It works, all the same, you have to sign in and check what type of skills you have, and apply for it, make a portfolio to show the clients that you are an experienced person.
Remember one most important thing most freelance sites there is a common thing you will find is "BIT". Biting is like on how much you will work for your client, you will see lots of people biting like someone from the USA biting 10$ for work, or other is biting 5rupee.
So you can see it's all about your bit that's why I have mentioned above that you have to be patient in freelance stuff, you have to bit every day whenever you see a work regarding your abilities.
Up work is now having over 1.5 million clients, so it is an authentic site for freelancer.
TOPTAL: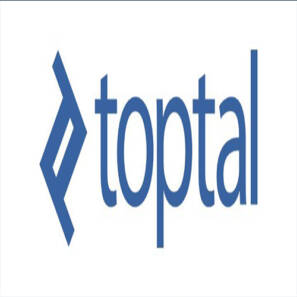 Toptal with a distinct approach than the other services is for seasoned, talented freelancers. Passing Toptal's screening process gives you unparalleled access to meaningful projects with one of their great clients like JP Morgan, Zendesk, Airbnb, etc.
and most importantly it has no bit contest. Toptal is one of the sites that don't offer such bit systems and it's on the 2nd number of the top freelance site list.
FREELANCER: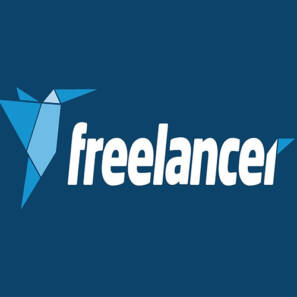 Another one of the best sites for the freelance job is "Freelancer". Unlike most other platforms in addition to offering millions of projects, Freelancer allows you to compete with other freelancers in a contest to prove your skills.
If you are competitive and confident in your expertise, it's a great way to showcase your abilities and attract more clients. According to some research, most of the youth join this site and work as a writer.
Some of them write blogs, articles but most of them work here as a content writer because content writing is so demanding that most of the well-known companies would need a content writer and they take help from a freelancer.
It's a great platform for writers where they can easily show their writing expertise and let them know how valuable they are. According to the research, the freelancer is one of the top sites for freelancers.
CRAIGSLIST: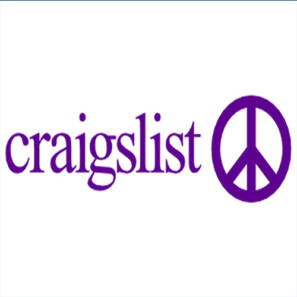 Craigslist is kind of unique site for freelancers, although people see Craigslist as a platform for buying and selling miscellaneous things, it's a great source of freelance jobs.
You can easily browse for local offerings if you prefer something in the office. Some so many students have joined craigslist and work in the selling department, this work is being done sitting at home.
Marketing persons can also work here and earn by showcasing their communication skills.
So these are the top freelance job sites, every site is different from other sites. Some site provides only one kind of job or some do various types of. It is a huge platform for young workers to show their skills and abilities.
Here they can achieve lots of PR as well if they fulfill what their clients want and these sites are not like those spam ones where you have to pay before getting a job.
The most important thing working as a freelance will cover your experience category on your resume. According to the research USA, Uk and other foreign and Asian( India, China, and Japan) countries are more active on these sites, especially their youth because as it has been said freelance job is a great source of income.
What do you think of the story? Tell us in the comments section below.