While building an ultimate gaming PC apart from choosing the best gaming processor, there's another main component that stands tall. Your PC wouldn't be a gaming one at all. That is a GPU, the top choices are Nvidia or AMD.
What is Graphical Processing Unit
Graphics Card or say GPU plays a very important in making your PC full gaming.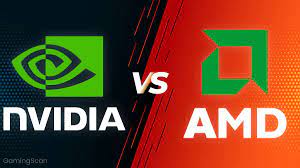 But now just in the case of processors here you will find two main competitors who've been dominating the PC world in their way. Nvidia and AMD.
These two GPU warriors have been fighting since they entered the market, even people are also divided with the decision which makes it complicated for the newbies to decide which GPU will be the best for gaming laptop.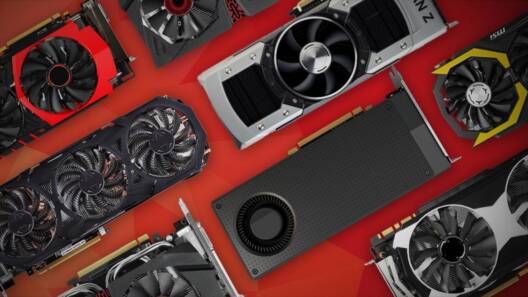 Because it's one of those components in the PC that require a great amount of knowledge and cost a lot. Yes! GPU cost a lot it doesn't matter which brand you choose, if you go for a better one then be ready to fill your wallet too.
That's why it's better to get your hands on the best GPU for gaming/streaming if you are spending a hell of amount of money. To all the newbies out there, before to misguided to the wrong direction, here's the perfect route towards the right GPU manufacturer.
Nvidia Or AMD, Which Is The Best GPU For Gaming?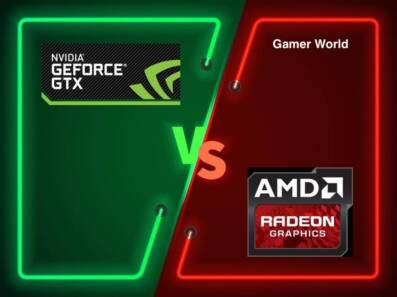 There's no denying in admitting that Graphics Card has great importance in the PC world because without a PC is nothing no matter how powerful the CPU you have installed in it.
This piece will cover every aspect of a graphics card, that will take you to the right and final decision-making process. From performance to price and most important which manufacturer card is best for what.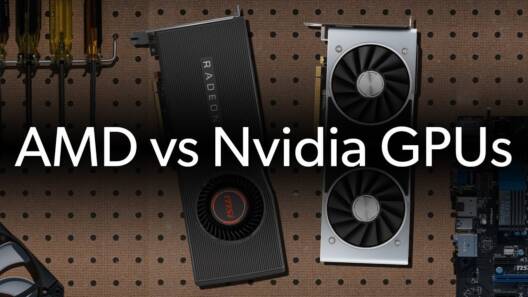 Because if you search on the internet or ask anyone you might hear that for gaming AMD is a great and brilliant investment.
But if you say that you want to do some productive work as well like graphic designing then people suggest Nvidia. On the other same people who suggested AMD for gaming also advise you to go for AMD even if you do graphic designing too.
GPU Benchmarks-Nvidia Battles AMD
This section will cover the overall benchmark of both manufacturer's models that have been released till now. The benchmark model list will end with 1650.
| | | | | |
| --- | --- | --- | --- | --- |
| GPU Models | Score | Base/Boost | Memory | Power |
| Nvidia Geforce RTX 3090 | 100% | 1400/1695 MHz | 24GB GDDR6X | 350W |
| AMD Radeon 6900 XT | 97.0% | 1825/2250 MHz | 16GB GDDR6 | 300W |
| Nvidia Geforce RTX 3080 Ti | 97.9% | 1370/1665 MHz | 12GB GDDR6X | 350W |
| AMD Radeon 6800 XT | 93.5% | 1825/2250 MHz | 16GB GDDR6 | 300W |
| Nvidia Geforce RTX 3070 Ti | 81.5% | 1575/1770 MHz | 8GB GDDR6X | 290W |
| AMD Radeon RX 5700 | 57.0% | 1605/1905 MHz | 8GB GDDR6 | 225W |
| Nvidia Geforce 2080 Ti | 77.4% | 1350/1635 MHz | 11GB GDDR6 | 260W |
| AMD Radeon RX 5600 XT | 46.6% | ?/1615 MHz | 6GB GDDR6 | 150W |
| Nvidia Geforce 1660 Super | 37.9% | 1530/1785 MHz | 6GB GDDR6 | 125W |
| AMD Radeon RX 590 | 32.4% | 1469/1545 MHz | 8GB GDDR5 | 225W |
GPU Face Off Nvidia Versus AMD
It's time for the face-off to see which one is superior and stands tall.
| | | | |
| --- | --- | --- | --- |
| AMD(Pros) | Cons | Nvidia(Pros) | Cons |
| Best GPUs in the Low to Mid-Range | AMD does not have Hardware Ray Tracing | Best graphics cards for both gaming and technical work | They are usually more costly than AMD. |
| Games can be played in 1080p on high and medium settings | Not good when it comes to graphic designing | They have drivers that are much more stable and mature. | Force you to pay for features (RTX, deep learning) |
| The RX 5700 outperforms the RTX 2060 thus falling just short of the RTX 2060. (Super) | | They have a higher price-to-performance ratio overall. | When compared to AMD cards in the same class, they appear to underperform in Vulcan-optimized games. |
| | | Cooling solutions are generally superior & use less power than AMD | |
| | | DirectX (which is used by NVidia) is more commonly optimized in games than Vulcan. | |
One of Pakistan's famous and growing tech YouTuber 'Brown Lad Gaming' has made a detailed video in which he clearly explains which manufacturer GPU is the best for gaming/editing/streaming.
Fluctuation In Pricing-No Consistency
As mentioned above, graphics card prices are touching the sky since the pandemic hit and sabotaged the computer market. It didn't affect other components, but it damaged the graphics card market and people are now selling at unrealistic prices.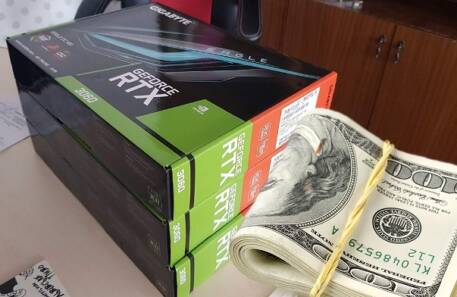 There's no proper pricing that can be shared here because it's different in every area. Just like in Asian countries like Pakistan, three's different price quotations in every retailer no matter in which city you live.
So, there's no stable price range that can be suggested regarding graphics cards.
That's simply clear on which manufacturer's GPU you have to invest your precious money, Nvidia or AMD. Nvidia is the all-time all-rounder and provides the best structure. It doesn't matter if you are doing both gaming and editing Nvidia will give you top-notch performance.
Even many of the international YouTubers such as Linus Tech Tips, Austin Evans have been praising and using Nvidia's latest beast 30 series in their builds which clearly shows the demand of Nvidia.
What do you think of the story? Tell us in the comments section below.