Remember the Pakistani doctor from the US who promised to sell off his properties and return to 'Naya Pakistan'? Pakistanis are wondering where he is now. Well, turns out that Dr. Imran Malik deleted his video. The same video that motivated many overseas Pakistanis to return to their families and homeland. What happened? Where is he?
Dr. Malik, a neonatologist working and living in Chicago, Illinois, without any doubt, had little idea that his video would go viral.
Inspired by Prime Minister Imran Khan's address to the nation, Dr. Malik, still wearing the scrubs from the hospital where he worked, turned on his camera. Moreover, he gave an impassioned account of how he was giving up his life in the US and returning to Pakistan.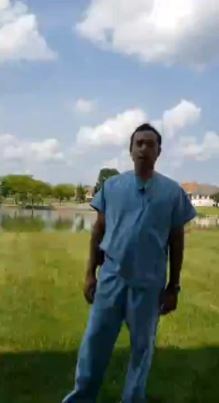 The doctor set his hopes for a 'Naya Pakistan'. Additionally, he decided to bring his hard-earned money back to his home country. Dr. Malik wanted to help and play his part in materializing PM Khan's revolutionary vision.
Moments after PM Khan's inaugural speech, Dr. Malik took to Twitter and revealed to the world that he will act on Khan's call for action from overseas Pakistani's and return to his homeland.
In addition to this, in the video shared on Twitter, he expressed his hopes and expectations of the newly appointed Prime Minister.
Watch the video below:
Hundreds of thousands watched his video and many were inspired by his faith in the new government. While most did not immediately decide to quit their jobs and return, a huge number did feel like there is truly a new era on the horizon.
Where is he now?
It was in August 2018 that the doctor claimed he would be returning to Pakistan. We are approaching the end of 2020, and it has been two years but the doctor has not returned to Pakistan yet. Turns out, he even deleted the video that he posted.
Many Pakistanis are left wondering whether he will even return to the country. Or has the current situation of the country rendered him hopeless?
PM Khan's government has yet to produce the concrete and nuanced plans that are required to make the transformative changes that were promised. It seems as though after seeing the incompetency of the government, Dr. Malik changed his mind.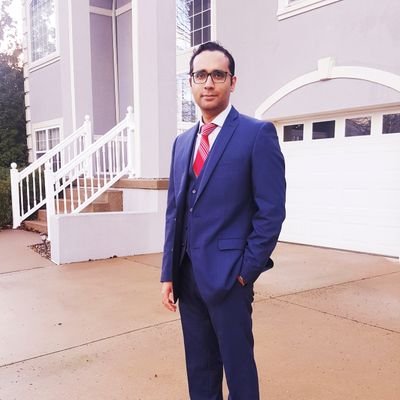 Well, who can blame him? Before the overseas Pakistanis sell everything and wrap up their lives abroad, they might as well wait a bit until the promised transformation is articulated and put in place.
The pain of returning to crude realities of 'Naya Pakistan' that failed to live up to the expectations would be too agonizing.
After winning the General Election 2018, PM Khan shared his vision of 'Naya Pakistan' in 75 minutes long maiden speech. Dr. Malik was one of the supporters of the revolutionary vision. He decided to leave everything and move back to his home, Pakistan.
What do you think of this story? Let us know in the comments section below.