WhatsApp is one of the few apps that have over 5 billion downloads across the globe. On November 9 2009, the company officially launched WhatsApp. Recently, the company announced that the WhatsApp business will not be free anymore.
WhatsApp issues a press release regarding the app charges. "We've provided the WhatsApp Business app and WhatsApp Business API to help businesses of all sizes manage their chats. We've listened to feedback on what's worked and believe WhatsApp can help make messaging the best way for consumers and businesses to connect," read an official document.
Furthermore, it says, "We will charge business customers for some of the services we offer, which will help WhatsApp continue building a business of our own while we provide and expand free end-to-end encrypted text, video and voice calling for more than two billion people."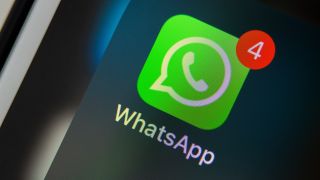 Besides, the official statement also talks about the pandemic of coronavirus. it says, "The global pandemic has made clear that businesses need fast and efficient ways to service their customers and make sales. WhatsApp has become a simple and convenient resource in this time. More than 175 million people every day message a WhatsApp Business account. Our research shows people prefer to message a business to get help and they're more likely to make a purchase when they can do so."
It added, "we know that most people will continue to use WhatsApp simply to communicate with friends and family, which is why we will keep developing great new features and protect people's private conversations."
Also Read: Your Boss Can Legally Check Your WhatsApp Messages Now
What do you think of this story? Let us know in the comments section below!