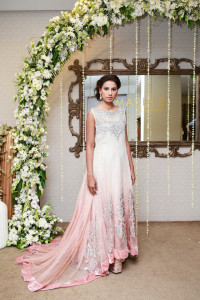 Wedding season is hitting the country with its full swing and the hustle bustle of the markets knows no bounds as the brides pin perfection to their wedding preparations. At such times of fashion emergency, designers come to the rescue and the save the wedding day. This season, Maria B. stands out with her new breathtaking bridal collection which has recently hit the stores.
Bridal Studio, hosts the Fall 2014 collection with all the masterpieces to sweep the brides off of their feet with formals to cater to her friends and family. Maria B. Brides has been known for fusing the traditions with modernized trends with a sheer touch of elegance to perfect the look. This collection is set to compliment the festive and grand nature of Pakistani weddings, sparkles that make the bride out shine. Not only that, the bride has a vast range set out for her to choose her attire for all three days; mehndi, baraat and walima.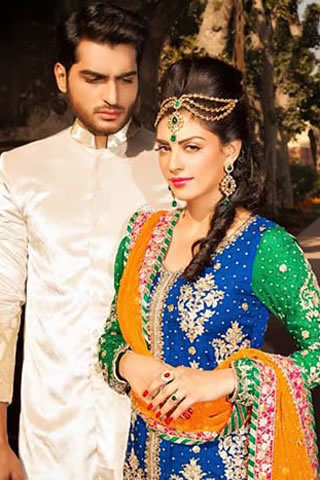 Maria B. has chosen a combination of cuts to add her own element, including lehngas, short frocks and gowns. The fact that a very calm range of colors has been used, it makes the brand stand out this season as pastel colors define festivity in a very different way. Embroided materials such as chiffons,silks and nets carry sophistication at its best with appliques and foil printing.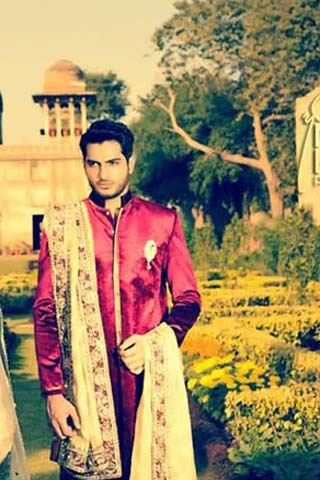 So team bride, what are you waiting for? Hit the stores when its time.