Over the past couple of years, Junaid Jamshed (JJ) has occasionally been making headlines, and it's not the lawn that has brought him the fame.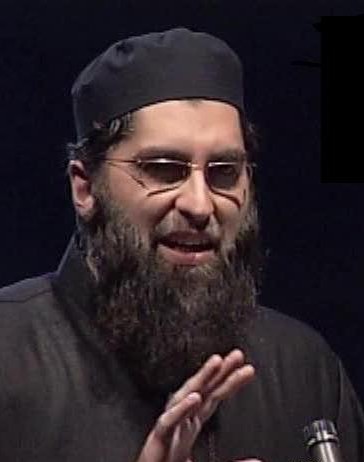 Source: 
newsweekpakistan.com
After being on the receiving end of much controversy and critique over his 'aurat aur chaar deewari' comments, and some remarks regarding Prophet Muhammad's wife, Hazrat Ayesha, he has now been physically assaulted at the Islamabad Airport by some men in the name of Islam and the Prophet, the footage of which has gone viral on the internet.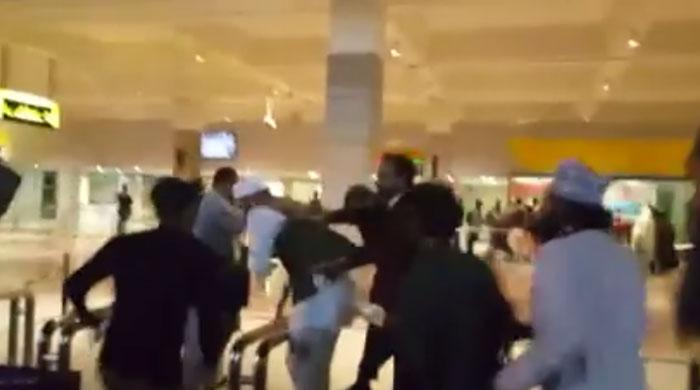 Source: geo.tv
The incident poses some serious questions for us, both as humans and Muslims. And it is also a stark reflection of the lack of security and control of the airport management; if someone assaults you, rest assured that the authorities will intervene (or try to, as best as they can) only after it's a little too late.
But the more pressing issue here is the lack of tolerance and respect that is being injected in us, in the name of religion. The mindset that if anyone says anything that you believe goes against your religious beliefs, you automatically have the right to either assault them in a public place or drill 27 bullets into them.
The debate over whether or not Junaid Jamshed committed 'blasphemy' (a word, which, by the way, we love throwing around these days) becomes slightly irrelevant here. So if you caught yourself saying, "Oh, he had that coming", it's time for some introspection. What is of relevance is the extremism and bigotry that is being nurtured by pseudo Mullahs in our nation. Our humanity is slowly fading away, as we think lives matter less than our version of Islam.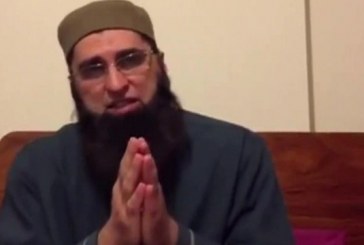 Source: pakistantv.tv
There are two major things that we need to drill inside our heads; firstly, that Islam propagates peace and tolerance, and that it encourages forgiveness. If the Prophet himself took no hostile action against the people who had continually oppressed him over the years, what makes us think that we need to protect his, or Islam's sovereignty and sanctity by killing and beating people up? The incident of Taif, and the Conquest of Makkah are two examples among many others, waiting for us to take heed from. But what we actually want to preserve are the manipulated versions of religion that are being indoctrinated in us by religious clerics and authorities.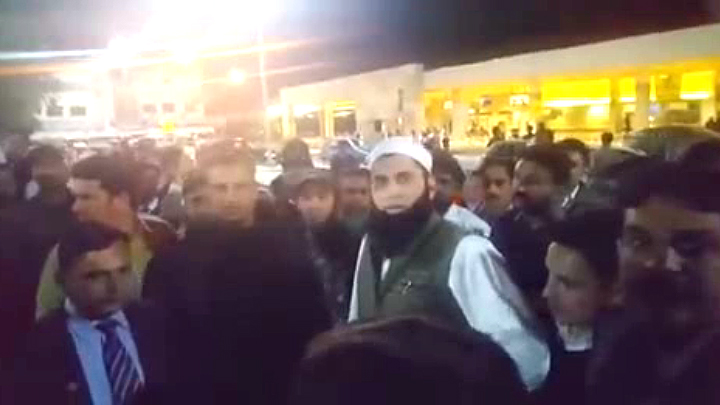 Source: mirrorpakistan.com
Second, and most important, is the fact that Islam attaches great importance to human rights. Should anyone mistreat, or hurt a person in any way, he won't be forgiven by Allah unless the mistreated person himself forgives the transgressor. This is one of the most fundamental values Islam aims to instill in a person, and yet for our convenience, this is a principle that is ignored the most.
This is what happens when our 'religious' parties celebrate the actions of people the likes of Mumtaz Qadri, and regard them as a hero; they tell people that if anyone's remarks remotely offend your beliefs, you are allowed to do whatever you wish to them.
Your religion does not need you- you need your religion. Understand this difference.