Haven' heard of the talk-of-the-town event of the city yet? Well, here is exactly why you not only want to know what it is but also attend the much-awaited event.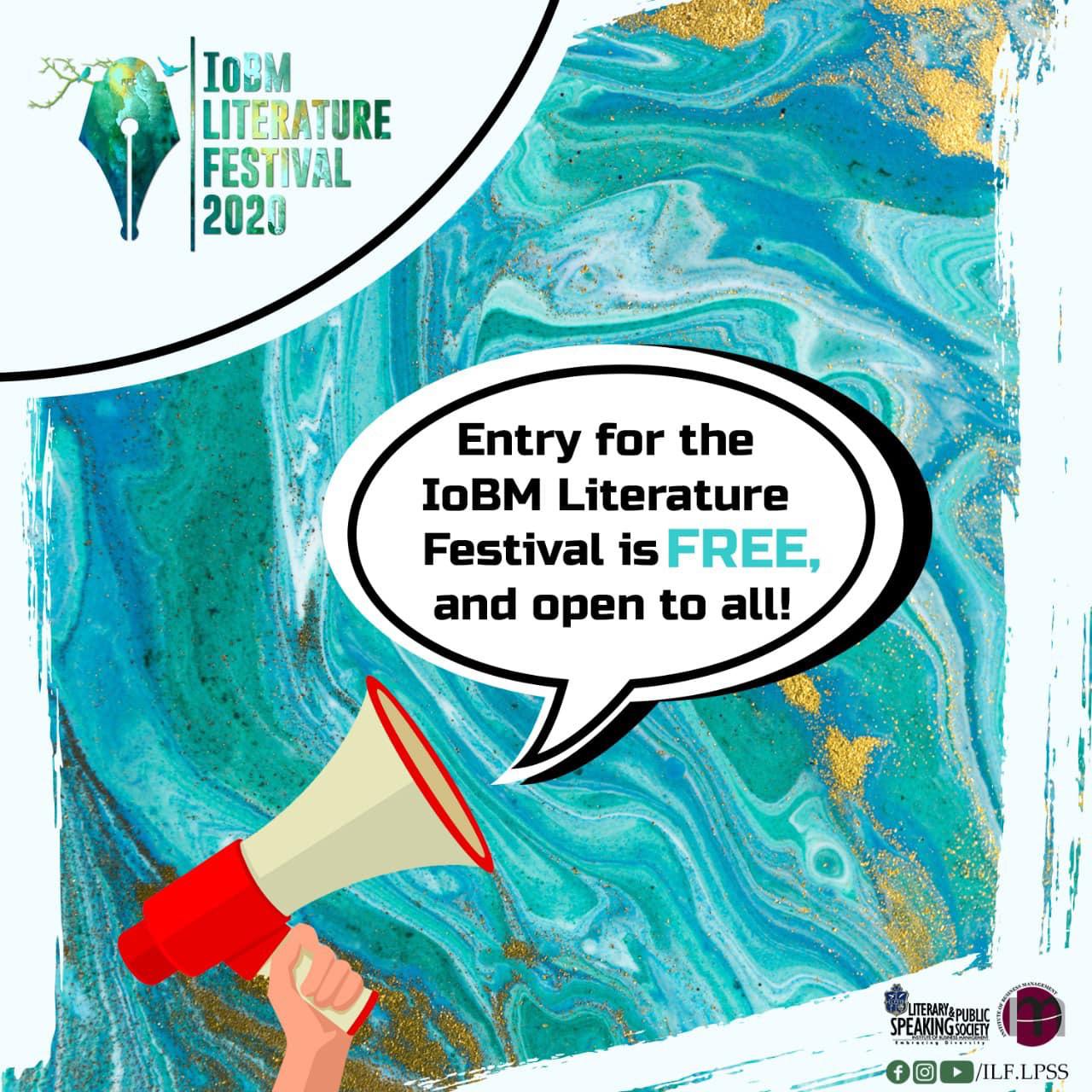 IoBM Literature Festival 2020 is taking place on 1st and 2nd February, and what else could be better than a bright event in the city of lights? Institute of Business Management is holding an event full of colors, verses and love floating in the air. Why would anyone really wanna miss this?
Remember when Rancho says to Raju "FREE FREE FREE"? So does ILF say to you all! 'FREE FREE FREE'. Yes, you heard it right! IoBM Literature Festival is OPEN FOR EVERYONE and absolutely FREE OF COST!
They have Ali Zaryoun coming over for some deeply-craved, achingly mesmerizing poetry session. If you've heard Ali Zaryoun, you must very well be known to the fact how accurate his words hit us – right where they should!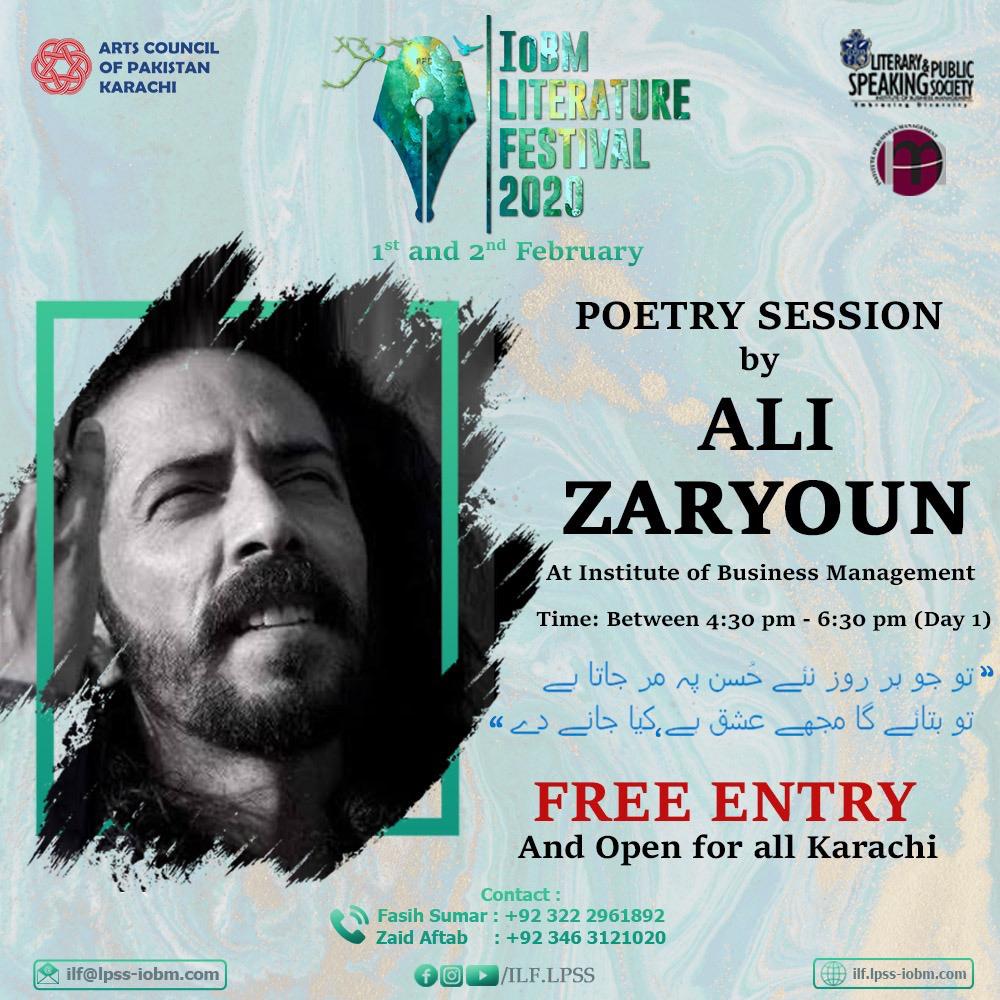 Imrana Maqsood's satirical and humorous descriptions are surely the perfect examples of Pakistani culture (lately developed, but yes, that's CULTURE!). Anwar Maqsood's wife is just too good at churning our stomachs with laughs. She is joining ILF too, all set to binge-read some of her most loved writings!
Still, thinking it over? No more!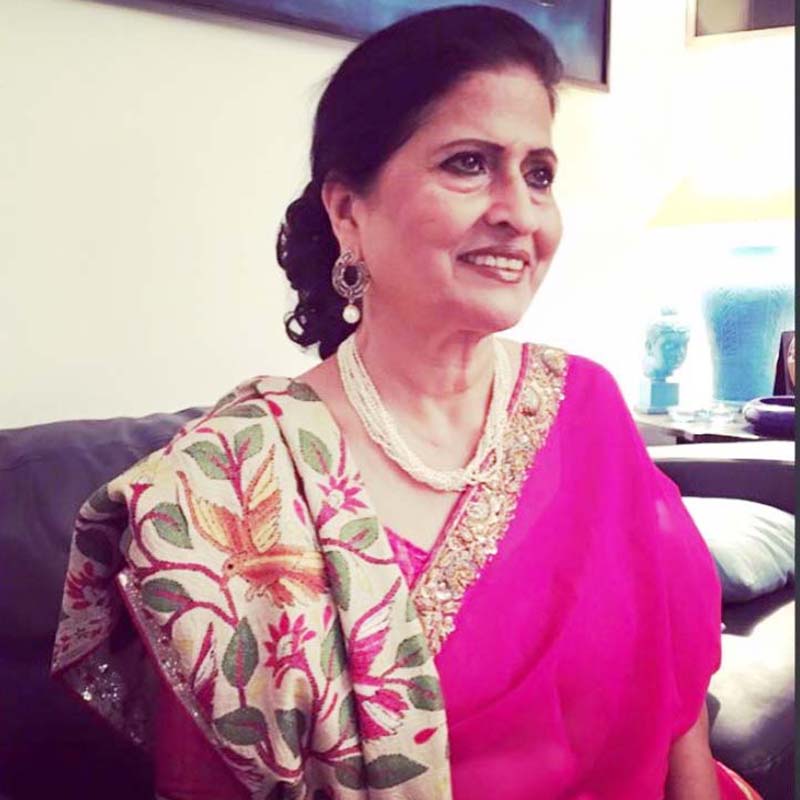 How delightful would it be to watch Munawwar Saeed from "Jagga Gujjar", Sania Saeed of "Sitara Aur Mehrunnisa" and Talat Hussain from "Aansoo", talk about the evolution in the media. They are all up to discuss the saucy serials and movies of the past. Someone surely wouldn't want to miss so much of it!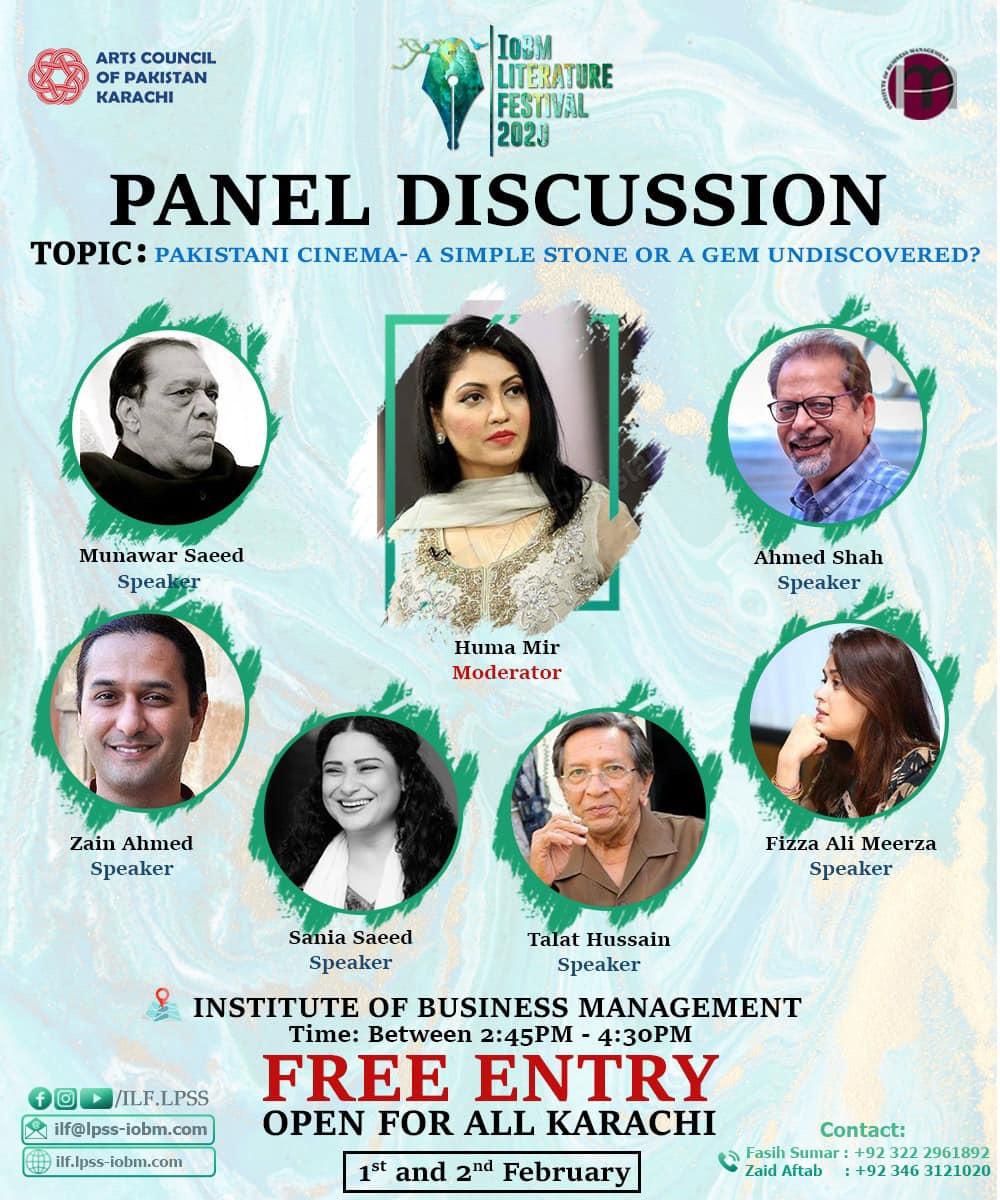 Sheema Kermani's Kathak dance is taking place in a festival for the first time ever! Her rhythmic movements that tell a story of women in love, in sorrow and in passion. Watch her live, because this might never happen again.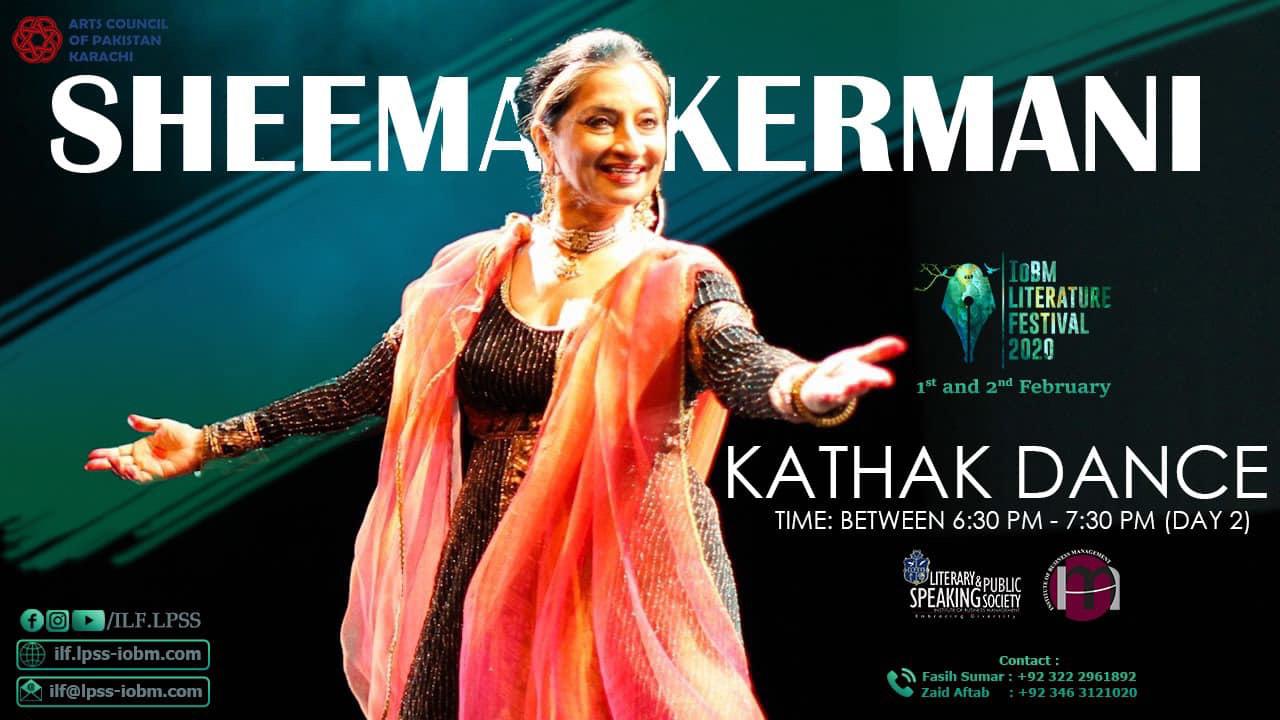 An art exhibition, including over a hundred canvases with a hundred stories. We are already mesmerized by the thought of so many colors spread around, aren't you?
Read Also: 'Lit Con 18': Where Arts And Literature Came To Life
ILF 2020 would surely take everyone to a land far across the sea, and by the time it ends, it would still feel like your soul has only touched the surface of the water. So let's go literati!
To get you pumped, here are a few highlights from the last year ILF 2019:
The panel discussion: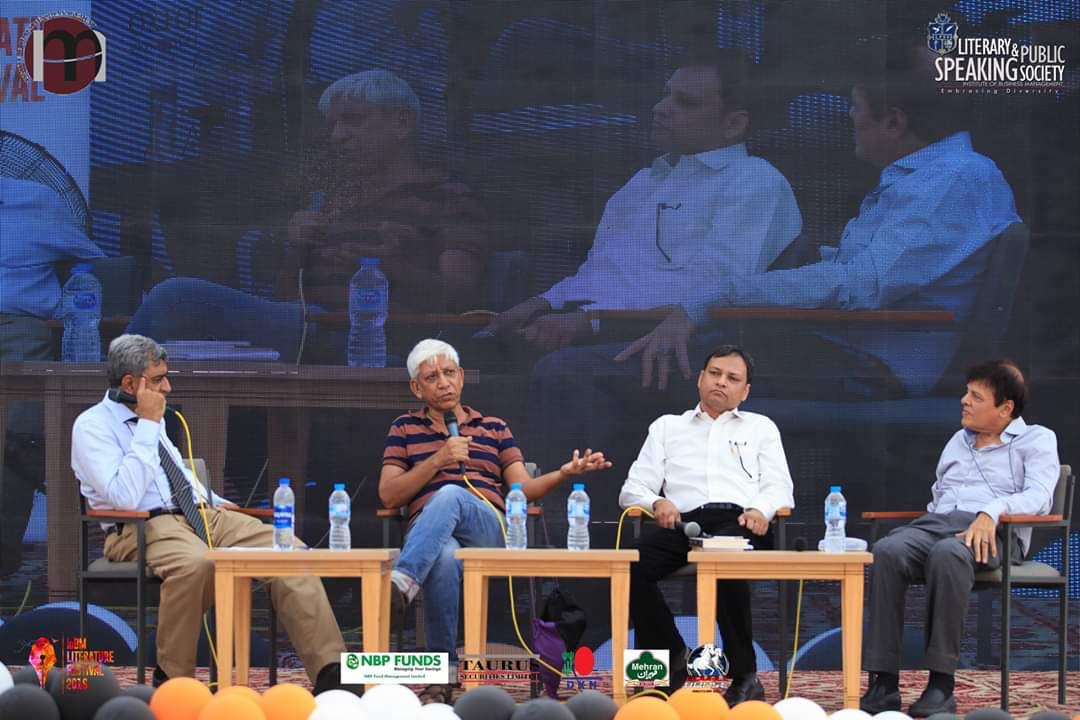 And a soulful melodious journey: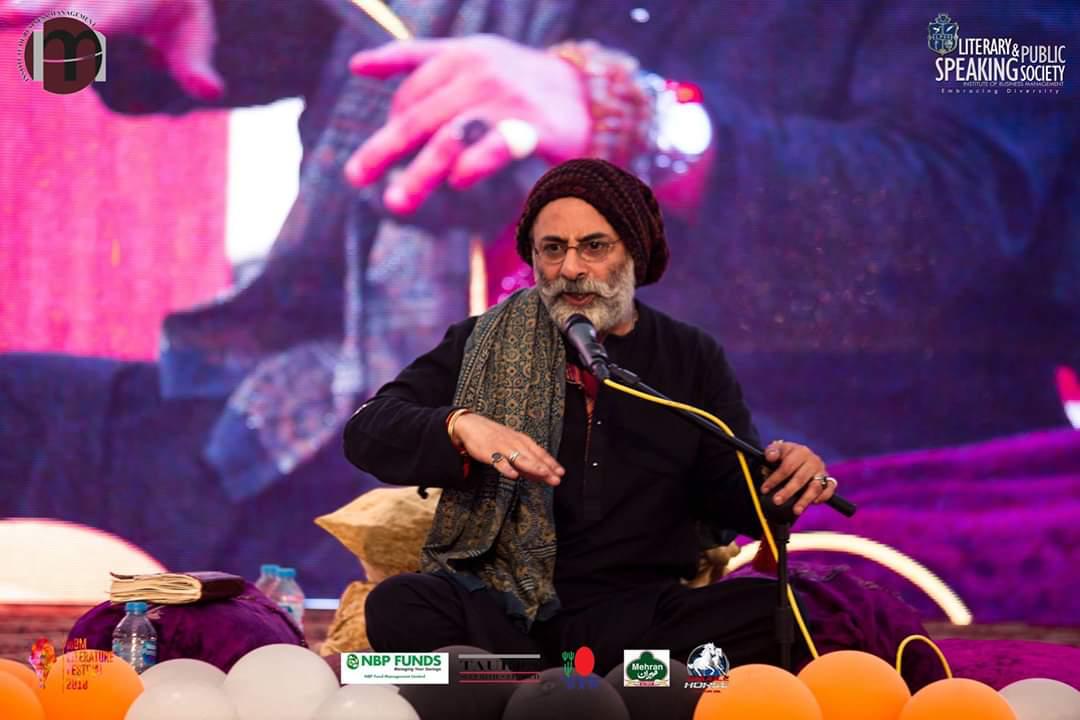 The fun doesn't just end here:
To make sure everyone feels at home and takes equal part in reviving art, ILF 2020 has three competitions for you to take part in; "Strokes and Hues", an Art competition, "Bol Ke Lab Azaad Hain Terey", a Poetry competition and "Letters", an Essay competition.
The competitions aim to provide the best platform for the youth to demonstrate their skills and share their thoughts with the world. Hurry up now, and register for the competitions, before you run out of this huge opportunity.