The world is heading to the future and people are expecting more advanced technology to come on board. In 2021, things have changed tech advancement reached the next level where companies are thinking beyond expectation and seeking a futuristic approach.
Every tech giant right now creating something that will allow them to fight the battle with others in terms of future products. Look at Metaverse one of the strongest concept Mark Zuckerberg introduced to the people to communicate and live in the moment.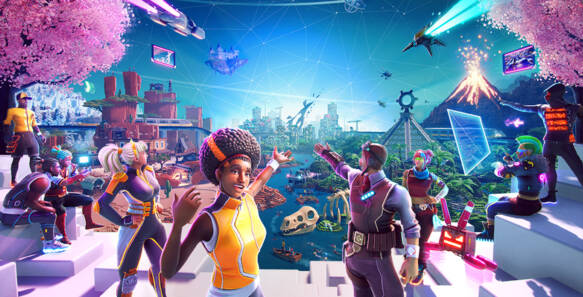 He turned a TV Show's episode into reality which stunned people. Along with that NFT world also discovered that allowed many people to make money endlessly.
But now there's another element entered into the tech world and people are fussing about it all over the internet. Web 3.0!
There has been a lot of discussion going on over the internet regarding Web 3.0, many of the tech owners are also involving themselves in this new era.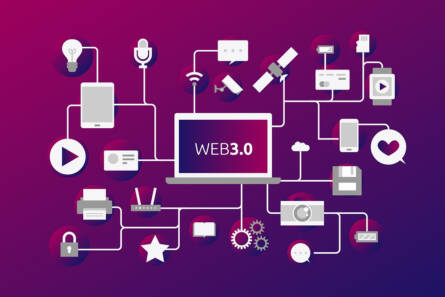 But still, what exactly web 3.0 is? Who started it? And what's the main purpose of it? So many questions rumbling in the reader's head.
What is Web 3.0?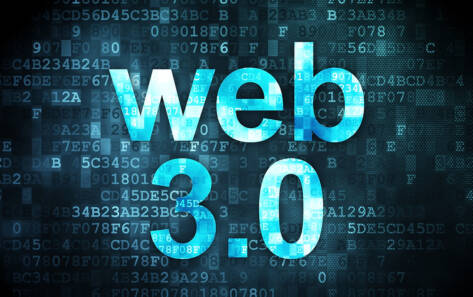 Before jumping into the boat of who started this Web 3.0, it's better to have a clear picture of this new term. Web 3.0 is the third generation of the internet. It can be said, that it's the most advanced and upgraded version of the web. One of the famous Youtubers GaryVee had a podcast with Mark Zuckerberg who highlighted the points regarding the future of Web 3.0 and Metaverse.
What's the difference between Web 2.0 and Web 3.0?
Before that web 1 used to exist with just information centers. It depended on HTTP and HTML protocols with static pages, Hypertext Mark-Up Language, and with way fewer interactions.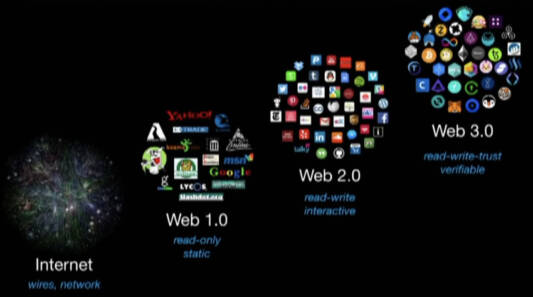 As time passed, Web 2.0 introduced real-time interactions that also gave birth to new generational things like social media platforms, multiplayer gaming, etc.
Now comes Web 3.0 which is a next-generation element that will work on interactions between people, websites and websites, websites and people. Compare to 2.0, 3.0 is more focused on the backend of the internet: better connectivity, accessibility, and ubiquity.
From where did this whole fuss of Web 3.0 start?
If you haven't followed the tech world, then you aren't aware of the most heated debate going on microblogging platform Twitter where Web 3.0 is the main topic. About its existence, benefits, validity to the society. And guess what who started this?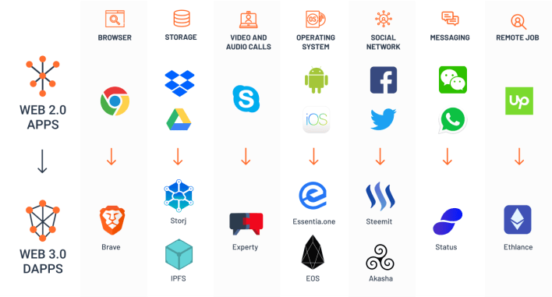 None other than the World's Richest Person Elon Musk with the marketing tweet, "I'm not suggesting web3 is real – seems more marketing buzzword than reality right now – just wondering what the future will be like in 10, 20 or 30 years. 2051 sounds crazy futuristic!" He further went on to question its existence and tweeted again, "Has anyone seen web3? I can't find it."
Then ex-twitter CEO Jack Dorsey, tweeted "It's somewhere between a and z". He even tweeted, "You don't own 'web3'. The VCs and their LPs do…".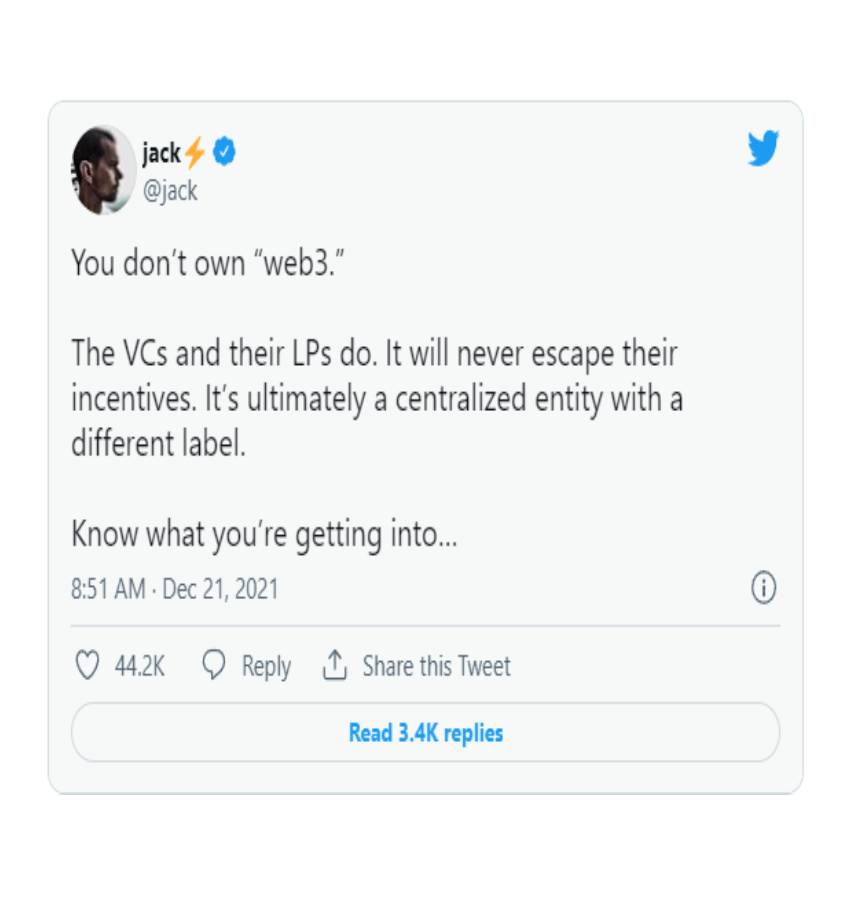 And since then Dorsey was involved in it he has been blocked as well.
Why does Web 3.0 matters?
Now the most important question, why it's important or why does it matter the most? Web 3.0 is built largely on three new layers of technological innovation: edge computing, decentralized data networks, and artificial intelligence. These things are futuristically based and focused.
It will make societies more efficient and will surely reduce third-party involvement when it comes to trade information through the network.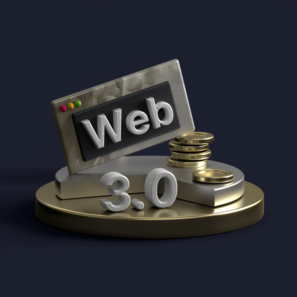 Here Blockchain and crypto also play an important role because their main aim is to bring decentralization with the ultimate aim of forming a decentralized internet. It will be focusing on massive cloud storage and tokenization lead the data circulating to a wide range.
This Web 3.0's decentralization architecture plays a vital role and separates it from the current version. With this architect, problems will be solved directly with more privacy, trust, and transparency which isn't in the current one.
There are so many complications running around because it's hard that everyone will own the internet as still big giants like Google, Apple, Meta, and Microsoft still control and dominate over the internet.
What do you think of the story? Tell us in the comments section below.