The world is getting filled with ridiculous diseases that are damaging humans and destroying everything. Ever since Covid-19 arrived in our lives, things weren't great because despite having a cure for it, it's still there and affecting people.
People suffered for more than two years and still, it's going on. The world has fought with it bravely but looks like they need to get ready for another disease that's way more harmful than coronavirus.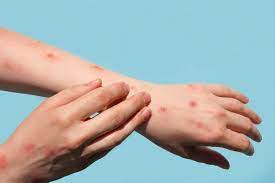 Monkeypox is a rare disease, and it's spreading all over the world gradually. It has hit Europe and America badly because there are strong cases of it.
Even there have been cases found in Dubai and it's the fifth one there. But where it does come from? Everything will be answered here.
What is Monkeypox?
Monkeypox is similar to smallpox and it originated in Africa. But has been seen in other regions of the world. It causes flu-like symptoms such as fever and chills, and a rash that can take weeks to clear.
The most dangerous thing is that up till now there's no proper treatment revealed for monkeypox because it usually goes away on its own.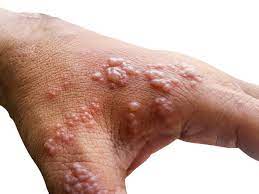 Monkeypox started spreading this spring in Europe which made it to the headline and then the virus headed to the United States of America where the cases rose. Interesting fact according to the NY Post, Monkeypox is primarily impacting gay and bisexual men, who account for about 98% of patients.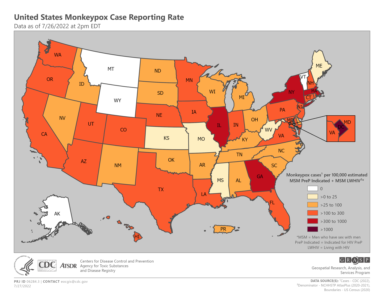 Up till now, the USA has counted at least 6,600 cases of suspected monkeypox — with another 1,000 cases expected to be added next week, according to epidemiological forecasters. At the same time, the World Health Organization is reporting over 26,000 cases of the disease.
How does rash develop?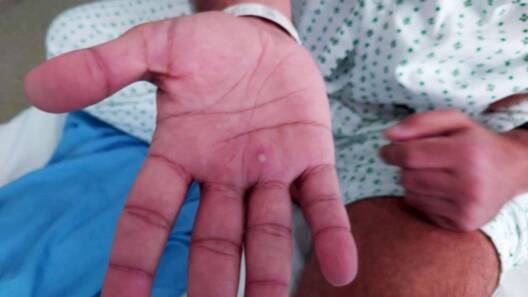 Monkeypox is rare, but the way it's spreading in other regions and seeing its effect creates chaos. The rash is the main key element that identifies symptoms of monkeypox, most cases begin with a fever, which may be accompanied by chills, swollen lymph nodes, headache, muscle pain, joint pain, weakness, and fatigue.
How is it transmitted to others?
Monkeypox is commonly transmitted to other people or gets affected if you contact an animal or a person infected with the virus.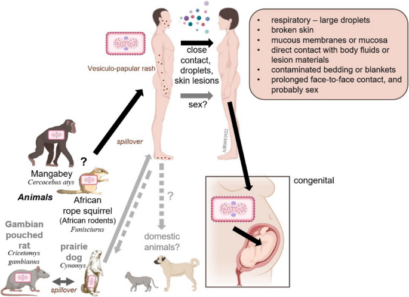 But person-to-person spread (transmission) occurs when you come in contact with the sores, scabs, respiratory droplets, or oral fluids of a person who is infected, usually through close, intimate situations like cuddling, kissing, or sex. Research is ongoing, but researchers aren't sure if the virus is transmitted through semen or vaginal fluids.
How to cure monkeypox?
There's no special cure for this virus as it's similar to smallpox and it gets settled on its own. Some might need to get a proper check with diagnosis and all. But most people luckily get rid of this virus on their own without any treatment.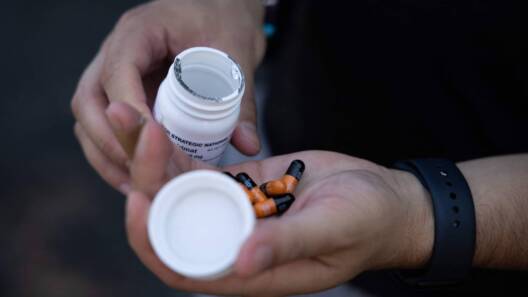 There's currently not an approved antiviral treatment for monkeypox. Antiviral drugs may help, but they haven't been studied as a treatment for monkeypox.
Recently there's a big case of Monkeypox found in America that took social media alert and she shared every bit of detail about it.
Camille Seaton shares her shocking experience of monkeypox
Camille Seaton is one of the victims who recently diagnosed with monkeypox said that she didn't contract the "painful" virus via sex — and is using TikTok to fight "misinformation" about the disease. The 20-year-old created great awareness about this new rising disease that's affecting people very badly.
In the beginning, she felt unwell partway through July and was rushed to a hospital when she noticed blisters breaking out on her face.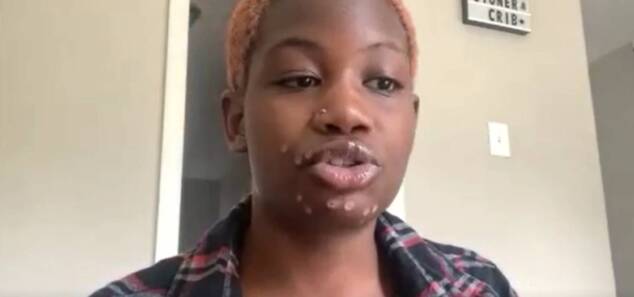 She was all stunned when she was resulted as positive and declared a public health emergency in the United States earlier this month.
Talking to the international newspaper NY Post, Seaton said her monkeypox symptoms were serious, saying: "I was in pain all of the time."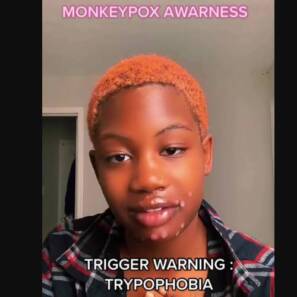 "It was itching. It was joint pain. It was excruciating headaches. It was fainting. You have to go through so much before you even start the healing process," she added.
'This is no joke' Camille Seaton
In the viral video, Seaton states: "I'm here to tell you again that sex is not the only way to contract this virus. Yes, it's mostly been men who have gotten it – I'm only the first woman to have gotten it in the state of Georgia – but all people are different."
"This is no joke," she further warned. "Wash your hands, wear masks, stop touching people, wear gloves."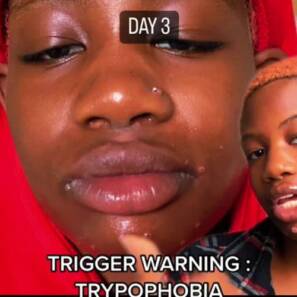 She continued: "The virus isn't airborne but it might as well be. You can catch it from sitting in a confined space with somebody that has it – a car, a plane, a room."
According to the expert, Dr. John Whyte, chief medical officer of WebMD, told The Post that doctors "are still learning about it," but reassured patients of their worst fears. "We haven't known [the current outbreak] to be fatal. And that's a good thing," Whyte said.
Covid-19 outbreak stunned everyone back in 2020 and 2021. Especially in India where a lot of Covid cases have risen and people died because of it. More importantly, black fungus started appearing on Covid patients in India.
What do you think of the story? Tell us in the comments section below.