With Ramadan nearing its end and Eid-Ul-Fitr around the corner, many of us are probably thinking about what to wear. Meanwhile, Pakistani celebs have brought their A-game with some stunning outfits like every year and we are swooning over their choices to mark the occasion.
Amidst the coronavirus lockdown, a safer bet would be to place an order online. Cross your fingers and hope your clothes arrive on time. As Eid and scorching heat are coming hand and hand, we need to be smarter with our clothing choices. A right choice of fabric and a perfect blend of colors is what we need this Eid.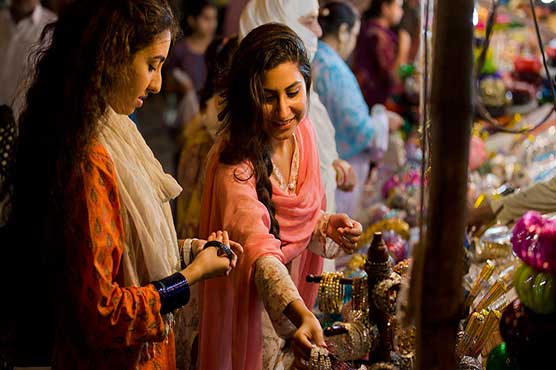 Here is all that you need to know about what is hot this Eid-Ul-Fitr! From formal to semi-formal dresses to rock this season, we have picked out top fashion trends which you can follow.
So, let's dive in!
Men are not letting anything stand in the way of showing off their style to their fans. Although they have limited options when it comes to clothing, our celebrities enjoy making the most of it and still get a great look.
So, what fashion trends have caught your eye? Hope this helped you decide what to wear this Eid!
Since all the beauty salons will be shut owing to the coronavirus lockdown, many of you girls will be the easy and stylish hairstyle at home. While braids can never go out of fashion, you can always try the simplest braid hairstyles. Also, try experimenting with curls and buns as it also goes well with traditional clothing.
We have also gathered a few easy hairstyles taking inspiration from our Pakistani celebs. Check out our cute and stylish DIY hairstyles that can be easily made this Eid. You might as well take a look at what was in fashion last year in case you missed out on it
What do you think of this story? Let us know in the comments section below.